New Batmobile Looks Like a Souped-Up Sports Car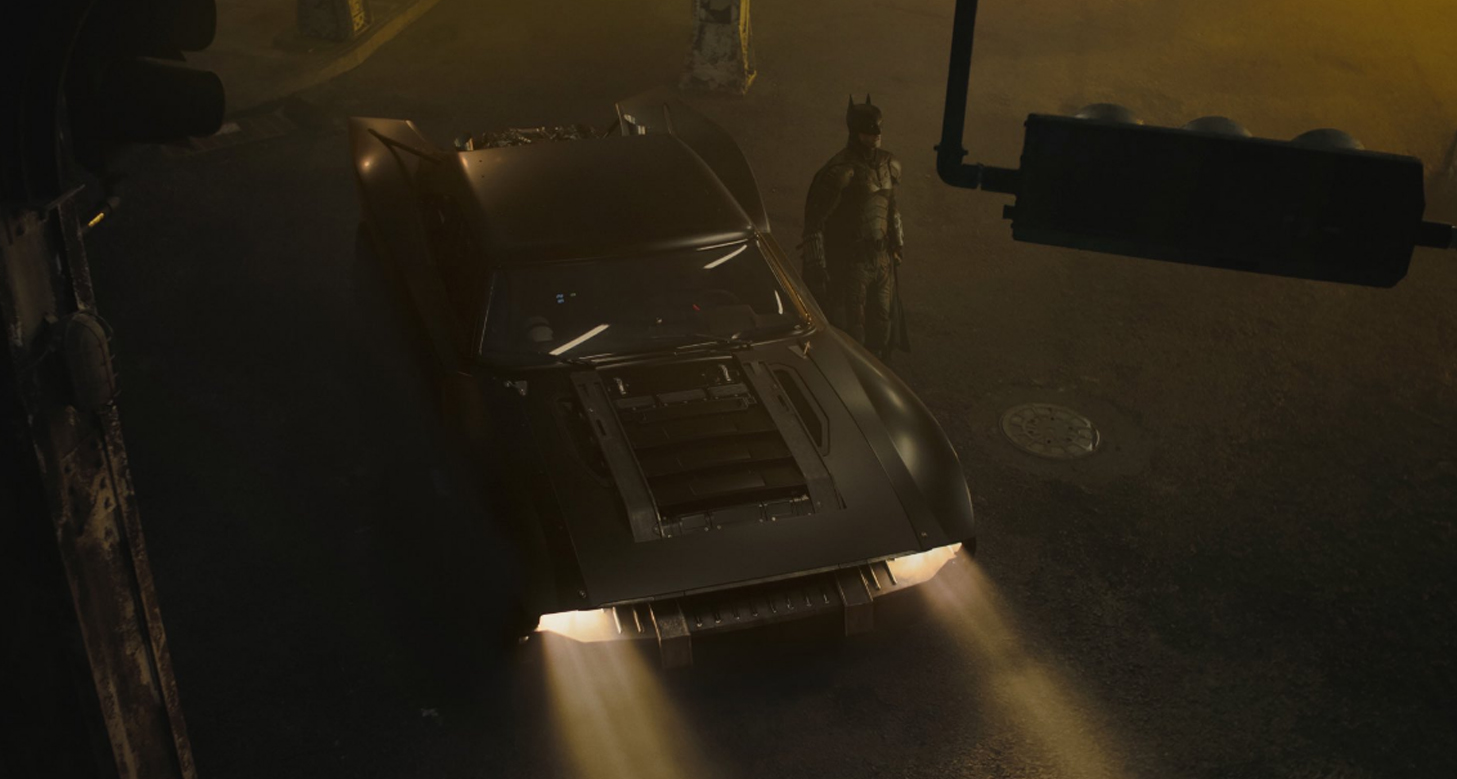 We've sort of seen everything at this point. Especially in this day and age, when every movie you've ever loved has been, is getting, or will be remade, there isn't all that much new under the sun.
Even a genre that is relatively new, like superhero/comic book movies, has already had several characters see reboots and reimaginings. Superman has had three versions since the 70s, Batman has had five since the 90s, and Spider-Man has seen three different versions in the past 15 years!
That said, sometimes, even if something's not totally new, it can still be cool. Which is how I feel about the just-released photos of the Batmobile.
Director Matt Reeves' The Batman is more than a year away but it has begun filming. We've seen the set photos, mostly of Pattinson in what looks like a low-fi version of the Batman costume, which is in line with the rumors that the movie will take place before Batman is truly Batman. Supposedly he'll be more of a detective this time around, and won't yet be the legendary superhero we've seen in every other on-screen iteration.
These photos of the new Batmobile seem to support that. Unlike Christian Bale's tank-like version of the car, this one looks like a souped-up Mustang or something. And I ain't gonna lie: it looks kind of awesome. At least in the super dark images the director tweeted out.
🦇🏎 #TheBatman pic.twitter.com/qJFNprk1ut

— Matt Reeves (@mattreevesLA) March 4, 2020
It looks like a sports car with one hell of an engine. If Robert Pattinson wasn't signed on, I'd half-expect Vin Diesel to be behind the wheel. Alas, he's not part of the cast, which, aside from RPatz, also features Zoe Kravtiz as Catwoman, Paul Dano as Riddler, Colin Farrell as the Penguin, John Turturro as crime boss Carmine Falcone, Jeffrey Wright as Commissioner Gordon, Andy Serkis as Alfred and Peter Sarsgaard as Gotham City DA Gil Colson.
If that cast didn't already have you intrigued, and the set photos left you cold, maybe these images will rev your engine. Either way, The Batman lands on June 25, 2021.