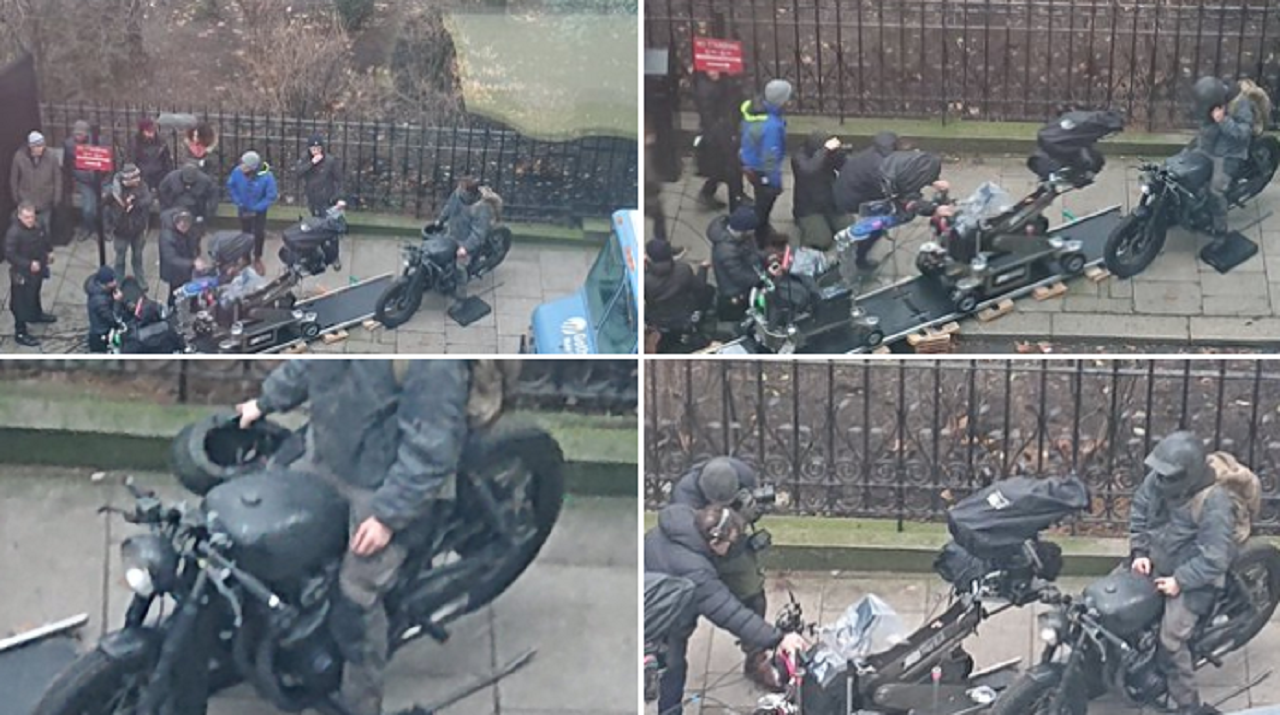 Credit: Twitter/WadeGrav
It's more than a year away, but it's safe to say that Matt Reeves' The Batman is already one of the most anticipated movies of the near future. It will be the Dark Knight's first on-screen appearance since Ben Affleck wore the cowl in Justice League, and rather than continue the storyline in Zack Snyder's ill-fated series of DCEU movies, this Batman is starting over.
The word is that The Batman will focus more on the caped crusader's prowess as a detective, something comic fans have been dying to see on screen for years, and that the plot may be based on the popular Long Halloween storyline. But these are mostly just rumors at this point. The only concrete information we have so far are the various casting announcements, which we've written about before.
Those announcements kicked off with Robert Pattinson being tapped to play Bruce Wayne, and since then Paul Dano (The Riddler), Jeffrey Wright (Commissioner Gordon), Zoe Kravitz (Catwoman), Andy Serkis (Alfred), and Colin Farrell, who was rumored to be playing The Penguin, aka Oswald Cobblepot, until director Matt Reeves seemingly confirmed it with a tweet.
Wait — is that you, #Oz ? 🦇 pic.twitter.com/xHj9m6OXhf

— Matt Reeves (@mattreevesLA) January 6, 2020
And on top of that, a handful of set photos have begun trickling out, showing a person who is presumably Robert Pattinson as Bruce Wayne driving around London (standing in for Gotham) on a motorcycle. The driver is wearing something to cover his face, and internet sleuths are confident that the person on the chopper is the new Batman, perhaps in incognito detective mode.
Can confirm 100% as he never revealed his face but is this Robert…..!? 🦇 pic.twitter.com/MX90S7bqol

— Wade Gravett (@WadeGrav) January 6, 2020
And the sleuths have also studied some of the vehicles on set to determine that the movie seems to be set in the early 2000s. Take a look and judge for yourself.
Is this London or Gotham…..?
Filming The Batman 🦇 outside my offices this morning! 👍 @empiremagazine pic.twitter.com/Mszt5wLcYG

— Wade Gravett (@WadeGrav) January 6, 2020
Running down the Thames today and see this! 👀#Batman #Gotham #Thames #London #Filming #movies pic.twitter.com/KAaqQRi8zg

— JordanLee🎬 (@100Jordanlee) January 5, 2020
Then we catch a glimpse of what appears to be Farrell with a cane…
— Wade Gravett (@WadeGrav) January 6, 2020
Granted, these aren't the sexiest photos in the world, but they do indicate that the next Batman movie is in production, which means we'll be getting one fairly soon. That's pretty exciting, as is the cast, and the idea of Batman as the World's Greatest Detective. Whether the movie tackles the Long Halloween plotline, or if the movie has enough room for multiple villains, something that has sunk plenty a superhero flick in the past, is yet to be seen.
But we're getting closer to finding out!