'The Batman' Set Photos and Video Reveal Batcycle, Full Batsuit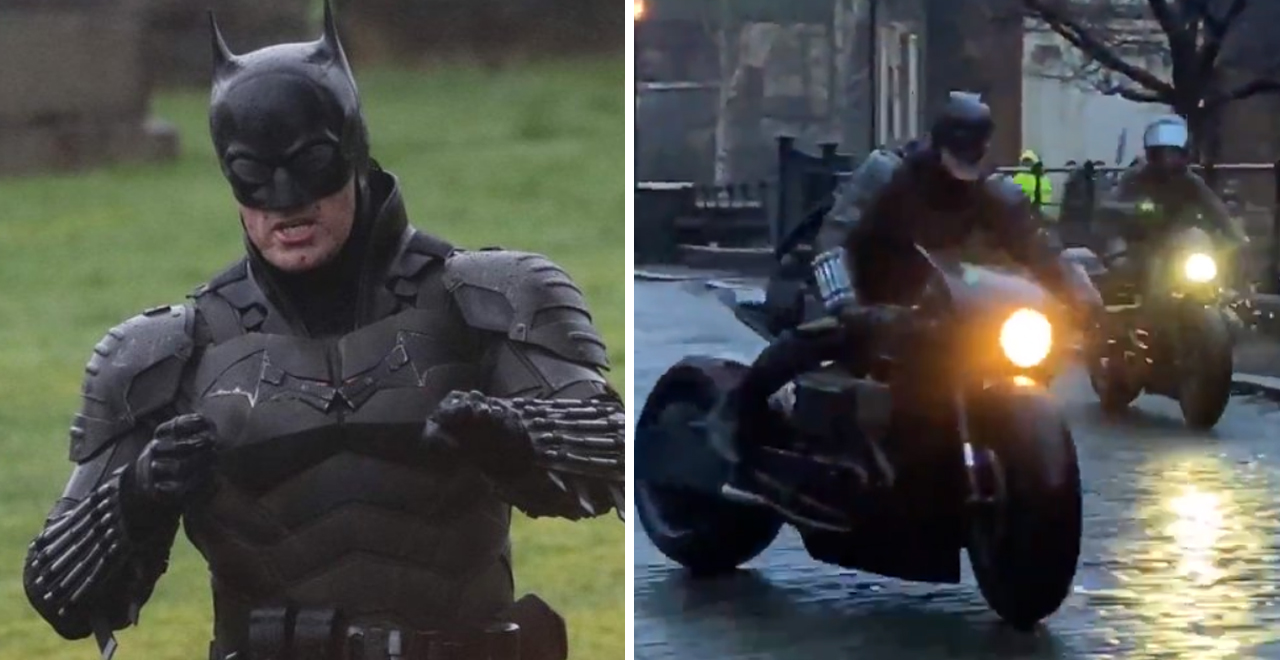 We have a Batsuit and fans are fired up. Some images from the set of the new Batman flick hit the internet today. The photos give us the first full picture of the suit Robert Pattinson will step into.
😳😳😳😳😳😳😱😱😱 Best look at #TheBatSuit #TheBatman pic.twitter.com/OAAgLCHS7O

— Aqeel DC #ReleaseTheSnyderCut (@AqeelDC) February 21, 2020
It's…not bad! It's certainly one of the darkest Batsuits we've seen in a movie, as it's lacking a bit of the customary gold (either in the insignia or utility belt). It does look cool though, with a very functionalistic design. Fans aren't totally feeling the shoulder pads and he's also missing the customary cape, but naturally, that could be because he's riding a motorcycle.
I am so pumped for white eyes Batman https://t.co/iAhUVmoC8i

— Nathann Layton (@Nathann_Layton) February 21, 2020
That's another key part of these photos, as fans get their first look at the iconic Batcycle. Honestly, it looks pretty badass.
Shooting and production are underway in the U.K. on The Batman, which is the first of a new Batman trilogy. And fans do have a little more than a few set photos to whet their appetite, as social media also got a quick glimpse at a motorcycle chase gone wrong.
Bat bike race #TheBatman #Glasgow @Moonwarp pic.twitter.com/FQkhAmhU5b

— Dizzy (@LennonKennedy5) February 21, 2020

The crash happened at a cemetery, which isn't exactly breaking any spoiler ground there, as plenty of Batman story has taken place in the gloomy setting. There's also speculation that the chase, involving stunt people here, could involve Catwoman as well.
Either way, the first glimpses of the new film have stoked a lot of interest in the franchise and the new beginning for one of the most beloved comic book figures of all time.