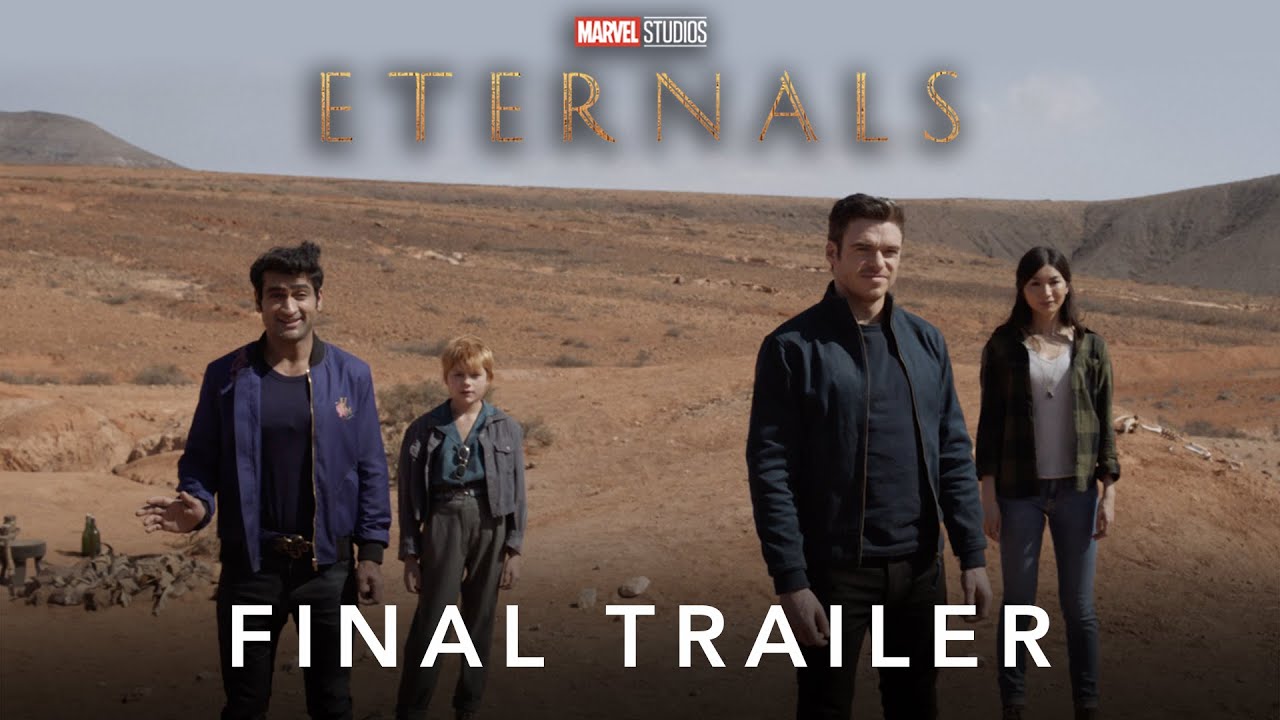 As the MCU ramps up the multiverse, both on the big screen and the small, and rumors swirl about where it's all going, we're still waiting for the debut of the Eternals.
Delayed by the pandemic and promising a movie unlike anything Marvel has brought us before, thanks to a new collection of heroes and an Oscar-winning director with a different sensibility, The Eternals is a bit of a gamble. Maybe that's why they've shown us so little of it!
Now, after May's teaser, we finally get a full trailer. We learn of the conflict – something called "the emergence," which appears to be the onslaught of the Deviants, the creatures/aliens the Eternals are on earth to protect us from – and that it's partially a "getting the gang back together" movie. Salma Hayek, Gemma Chan, and GOT's Richard Madden travel to the globe to recruit their fellow Eternals – including Kumail Nunjani, Atlanta's Bryan Tyree Henry, Angelina Jolie, and more – to join the fight to save humanity. A fight they had to sit out against Thanos because they swore only to interfere to deal with the Deviants.
Who are the Deviants? We don't know yet. They're CGI, but not like the CGI we're used to in Marvel movies. Sometimes they look like animals – dinosaurs, even – and sometimes more like insects. Honestly, they look a little like Michael Bay's Transformers. And that one big cosmic once looks a bit like the Iron Giant. What do they want? We don't know that yet either, but it seems like a big deal. Not a big enough deal that the Eternals won't crack jokes about it, but still. Apocalyptic, as usual.
Check it out. The movie lands this fall and, if nothing else, the cast, and the cinematography, look great: