New Monopoly Has an Artificial Intelligence Banker That Stops Cheating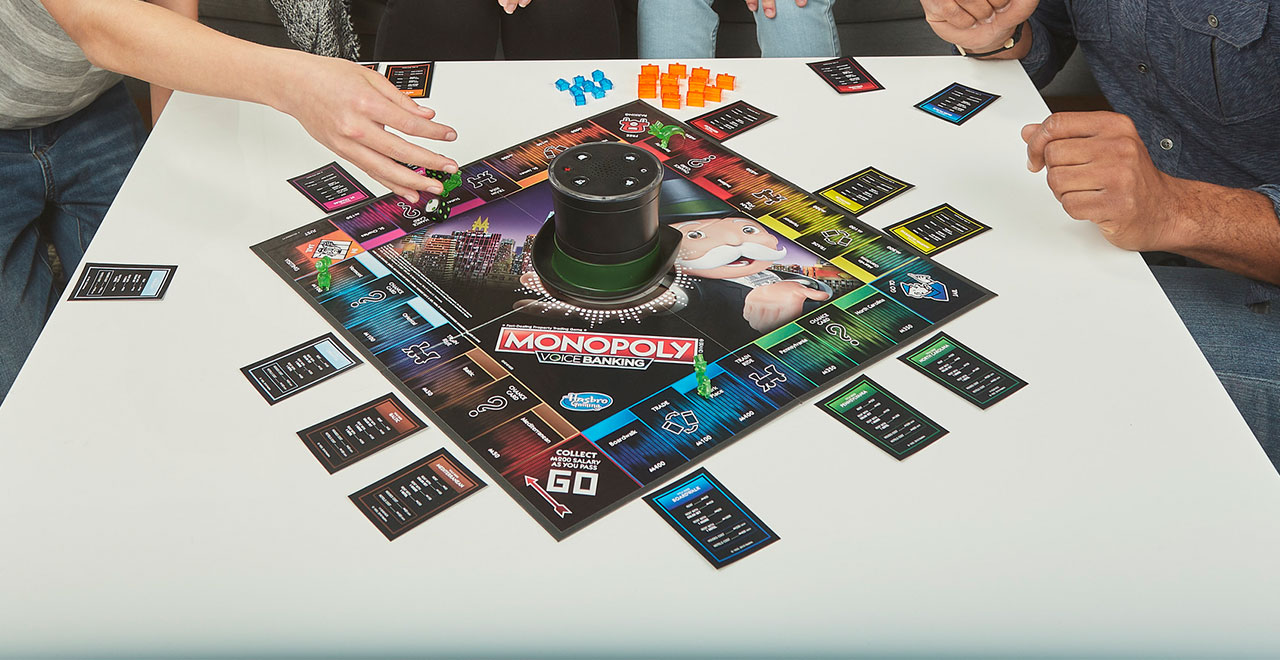 A staple of game nights since the mid-1930s, Monopoly has undergone countless updates and iterations, all while remaining basically the same for the past 80 years. From family fun to ultra-competitive tournaments, the popular board game has come a long way since its humble beginnings.
Now more than 8 decades later, Hasbro's latest addition to the Monopoly family has 2020 written all over it. The new Monopoly Voice Banking comes complete with an Alexa-esque, digital banker that completely handles all financial transactions.
Yep, that's right… no more cheating. The days of sneaking a few extra bills out of the box are over as this top hat-shaped, artificial intelligence-driven son of a bitch is in watching it all. From managing your money to facilitating real estate transactions, this classy looking little fellow is here to make sure everything is on the up and up.
There aren't even physical bills anymore. How 2020 is that? Beyond keeping everyone including your uncle Pete (who is a notorious cheater) honest, Hasbro says the new version will indeed speed up gameplay, which may actually come as a relief to anyone who has ever been a part of a multi-hour marathon match.
Mr. Monopoly, as the digital snitch has been referred to on the box, "keeps tabs on players' money and properties so there's no cash or cards to think about." This comes as welcome news to many players who are boring and don't enjoy fun and occasionally moving another player's hotels completely off the table when they're not looking.
Those wishing to look for batteries once a year just to play a board game can find the new version available for $21.15 (pre-order) at Amazon.
Just a heads up, if you buy stuff using the provided links, The Dad may collect a small commission.