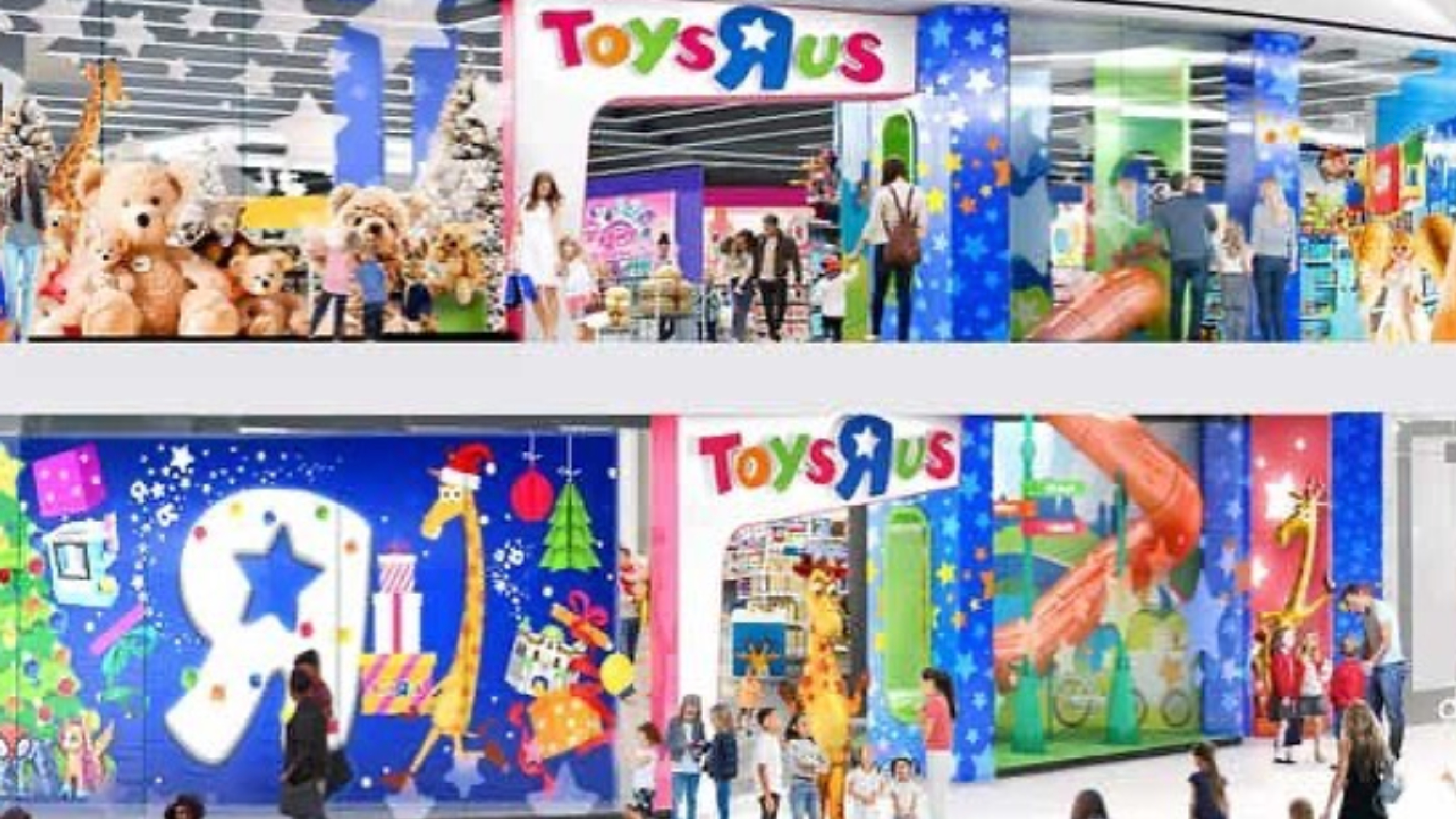 Credit: Instagram/whp__global
After a tumultuous few years, beloved toy store Toys "R" Us is coming back, with its first new standalone store in years. New Jersey's American Dream mall will be home to Geoffrey the Giraffe's first steps into the brave new world. The store is slated to open the 20,000 square-foot, two-story location later this month.
The legendary toy store may have lost its retail footprint in the U.S., but the chain has continued to operate online and has hundreds of stores overseas. Earlier this year, Toys "R" Us struck a deal with Macy's to have 400 branded mini toy stores inside of existing Macy's locations.
WHP Global bought the brand earlier this year after another company tried to breathe life back into the dormant chain but was unsuccessful in its attempts. It did not help that Covid struck right around the time they were planning to work towards opening smaller stores.
View this post on Instagram
Toys "R" Us has been facing an uphill battle since some terrible management ended up with the company over leveraged and going bankrupt. The business model was fine, but it was basically some financial mismanagement that left the store in the spot where they needed to close all of the around 700 existing U.S. stores.
Toys "R" Us is opening a new store. The retailer's parent company announced it will open a store at New Jersey's American Dream mall in mid-December. https://t.co/Nz4HcRDy1n

— CNN (@CNN) December 1, 2021
The first new Toys "R" Us in a few years won't be a small little step either, it's going to be a massive two-story store. In the press release, their parent company said it will be "reminiscent of the beloved toy store customers know and love" and will even include an ice cream parlor AND a multi-level slide.
Too early to tell if it's a shot in the dark or the start of something new, but for now, the toy store brand dads grew up with will still be making magic for another generation.