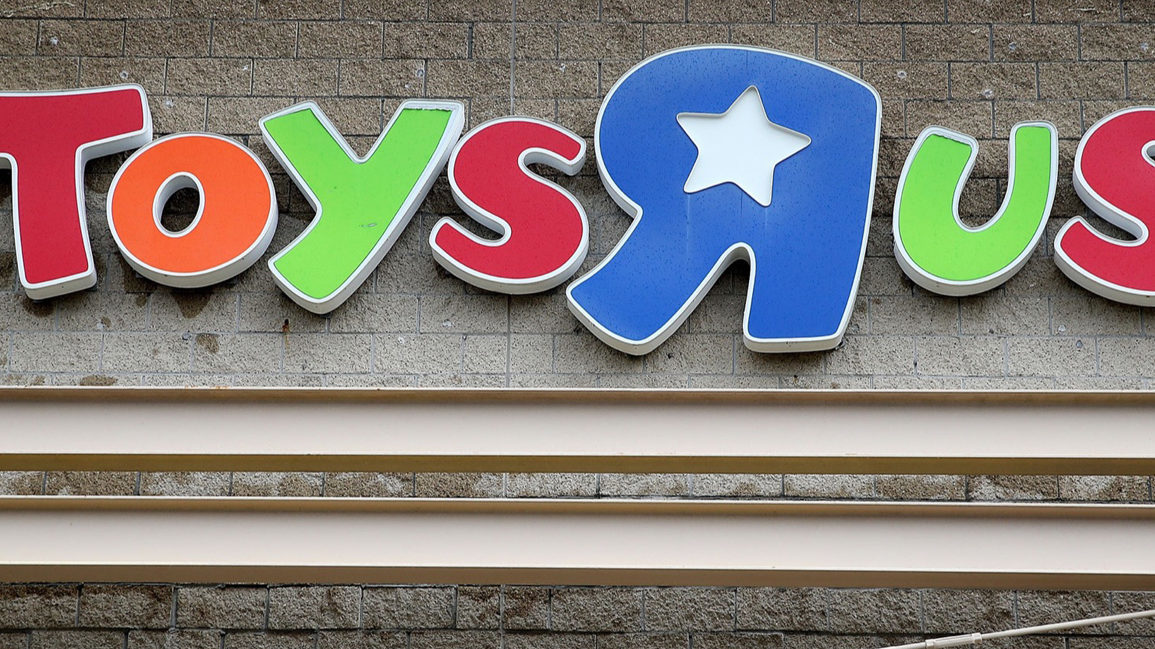 Credit: Getty/Justin Sullivan
Of all the horrible things that have happened over the past few years, the dissolution of the Toys R Us brand probably isn't super high on the scale. But it was a shame nonetheless, especially for kids of the 90s.
Who among us didn't grow up wanting to be a Toys R Us kid, and suddenly our own children were deprived of the chance to cavort with Geoffrey the giraffe and his friends inside a store teeming with every possible toy you could imagine? Thanks 2020!
(The brand's 700 U.S. stores actually closed in 2018 amid chapter 11 bankruptcy but still: THANKS 2020!)
Well, it's now 2021, and things may be looking up!
WHP Global has purchased Toys R Us and according to a press release they put out on Monday, they plan to resurrect the brand and re-open stores in North America.
"We're in the brand business, and Toys R Us is the single most credible, trusted and beloved toy brand in the world," WHP chairman and CEO Yehuda Shmidman said, according to IGN. "We're coming off a year where toys are just on fire… and for Toys R Us, the U.S. is really a blank canvas."
Toys weren't literally on fire, of course; he must be referring to the fact that with kids stuck inside for much of the year, avoiding the pandemic, the need for toys with which to pass the time was greater than ever.
The stores may not all be what you're used to – some may be pop-ups, etc. – but they plan to open them before the holidays this year. So your kids may still get to be Toys R Us kids after all.
Have fun with those Christmas lists!