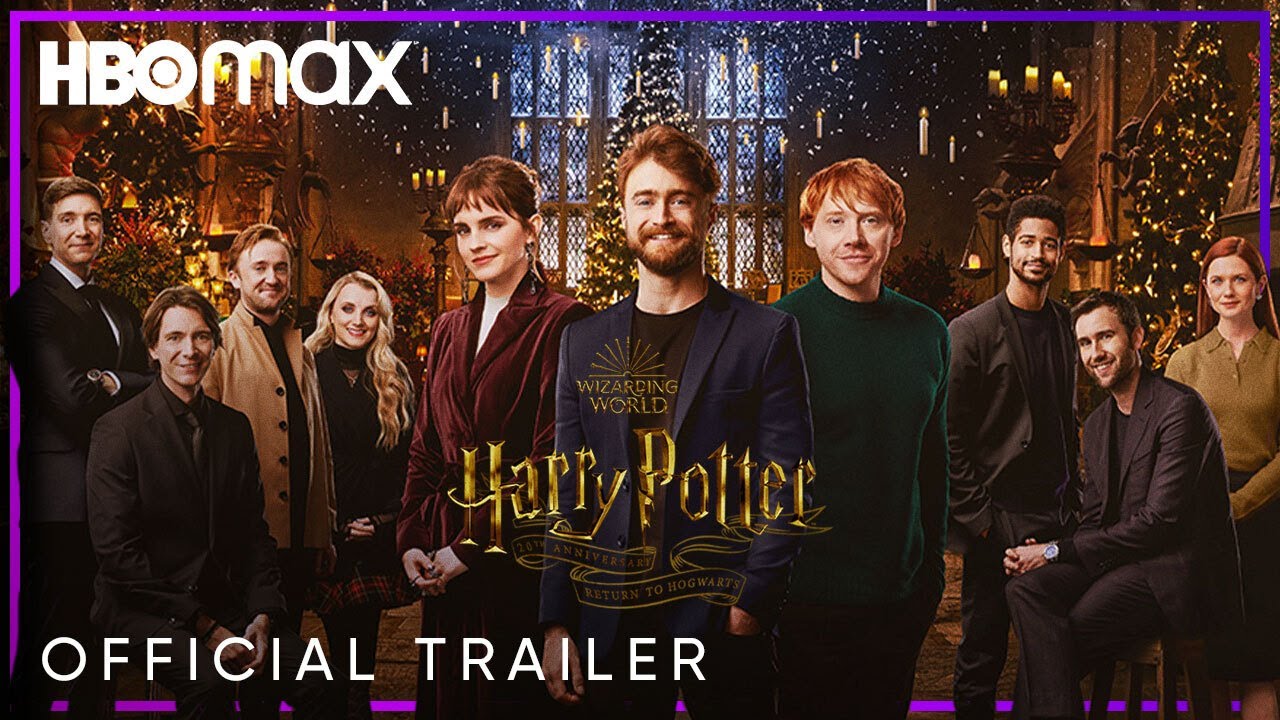 Credit: YouTube/HBO Max
HBO has been busy promoting their New Year's Day Harry Potter reunion, but they've been playing pretty coy with the main attractions.
They announced the special, and then they released a trailer showing various cast members from the original series of films receiving their invitations to the "Return to Hogwarts" special including Robbie Coltrane (Hagrid). But there were three glaring absences from that trailer: Harry, Hermione, and Ron.
Well, with less than two weeks to go before the special premieres on HBO Max, they've stopped playing coy. The new trailer is built around the three stars – Daniel Radcliffe, Emma Watson, Rupert Grint – returning to the world that made them famous, discussing what the series meant to them individually, and sitting down and chatting about what they all mean to each other.
We get glimpses of other cast members now all grown up, including Tom Felton (Draco Malfoy) and Matthew Lewis (Neville Longbottom). Here's the synopsis, including a list of cast members who will be appearing. Unfortunately the legend Alan Rickman can't be there, but here's hoping they honor his indelible Snape:
Announced last month, Harry Potter 20th Anniversary: Return to Hogwarts invites fans on a magical first-person journey through one of the most beloved film franchises of all time as it reunites Daniel Radcliffe, Rupert Grint, Emma Watson, and other esteemed cast members and filmmakers across all eight Harry Potter films for the first time to celebrate the anniversary of the franchise's first film, Harry Potter and the Sorcerer's Stone. Additional Harry Potter film alumni joining the memorable tribute include Helena Bonham Carter, Robbie Coltrane, Ralph Fiennes, Jason Isaacs, Gary Oldman, Tom Felton, James Phelps, Oliver Phelps, Mark Williams, Bonnie Wright, Alfred Enoch, Ian Hart, Toby Jones, Matthew Lewis, Evanna Lynch, producer David Heyman and filmmakers Chris Columbus, Alfonso Cuarón, Mike Newell and David Yates.
Check out the latest trailer: