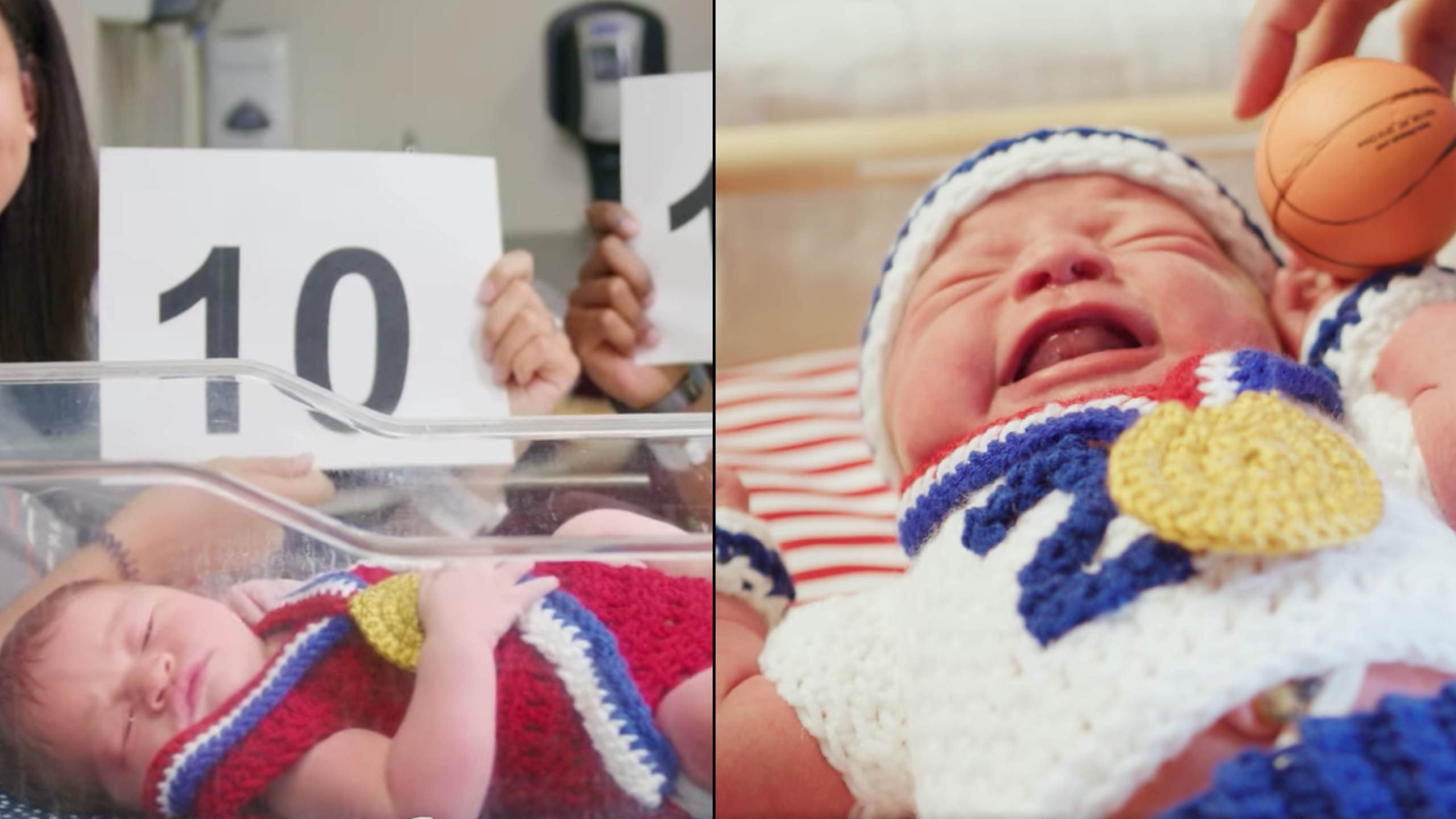 Credit: Facebook/SaintLukesEastHospital
The Olympics are all what you make of it. If you get really into watching them, whether it's for a specific sport (hockey! Gymnastics! Curling!?!), or just the thrill of the event, it can be a memorable experience. Of course, some people take it to the next level, like St. Luke's Hospital in Kansas City. These medical pros had a much-deserved laugh when they broke out the crocheted medals and Olympic attire for the babies born during the games.
Take anything relevant culturally and add it to cute newborns and you have a hit on your hands. Every parent probably feels like their newborn deserves a gold medal anyway. Although with our third, it's my wife who deserves the medal, since that baby was pretty much a bowling ball.
A nurse said they planned to do this in order to bring some joy to families giving birth during the pandemic, and when the games were postponed, they held onto the idea. "I hope this is something families and babies can look back on over the years as something that made their delivery during the pandemic even more special and brought hope and encouragement," she wrote.
Delivery is an emotional time, so honestly, everyone involved probably deserves a gold medal. That includes the dad because even the coaches get medals in team sports.