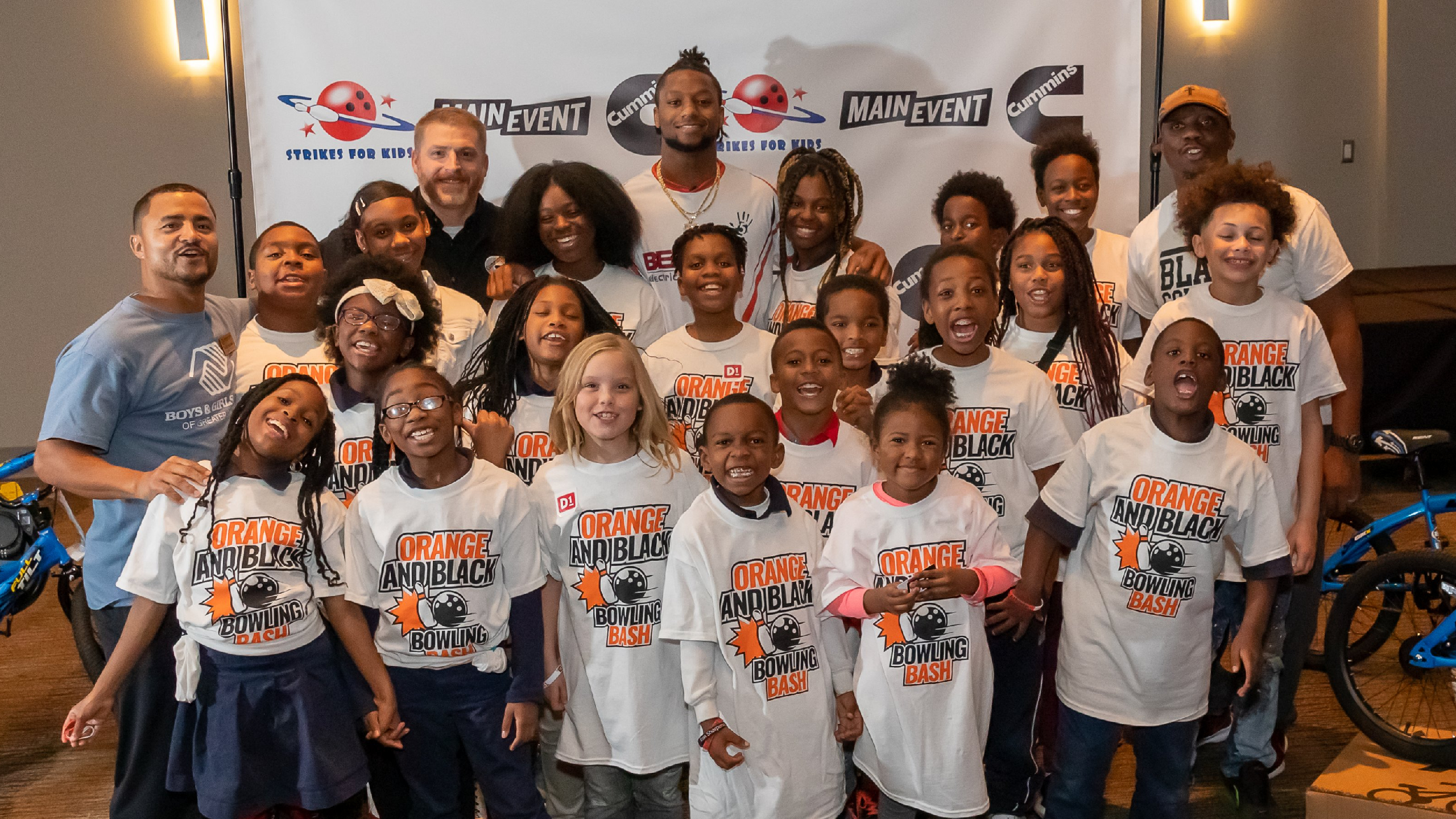 Credit: Twitter/StrikesForKids
In the world of great seasonal content, few things will rank up there with "famous person surprises kids with cool presents." One of the latest was fantasy football standout Joe Mixon, who has been tearing it up for the Bengals on the gridiron. And the impact he's leaving off the field is proving to be just as big.
Mixon surprised 28 kids from the Boys & Girls club to a local arcade for a few hours of unlimited video games and pizza. They even all got Icees for dessert. The biggest surprise was saved for last, as Mixon made sure each kid would have a Christmas to remember as he gave everyone there a brand new bike and helmet. The kids were floored and started testing them out right there in the arcade.
Mixon posed for pictures with the kids and went out of his way to make their day special. It's cool to see pro athletes giving back in a real way. It wasn't just a staged photo where the player pops in for some good press, Mixon was there for those kids the whole day. And the bikes were the icing on the cake.
"This community has embraced me and become a second home for me, so to be able to give back and inspire these children is the least I can do," he said. It's not even the first time Mixon has gone this route, as he's pulled the arcade/bike surprise in the past as well.
20 kids from the Boys & Girls Clubs of Greater Cincinnati enjoyed bowling, unlimited arcade fun, pizza, soft drinks and brand new bikes presented to them by Bengals star Joe Mixon! @CincyJungle @marcum89 @CJAnthonyCUI @John__Sheeran pic.twitter.com/tRNCVg6jt6

— Strikes For Kids (@StrikesForKids) November 8, 2019
The Bengals have exceeded expectations this season and were close to being even better if not for a few very close losses. Mixon has been carrying the backfield for Cincinnati, while star QB Joe Burrow has been one of the best in the NFL throwing the football.
Even above his play on the field, Mixon can at least know he has 28 new fans after putting some magic into their holiday season.