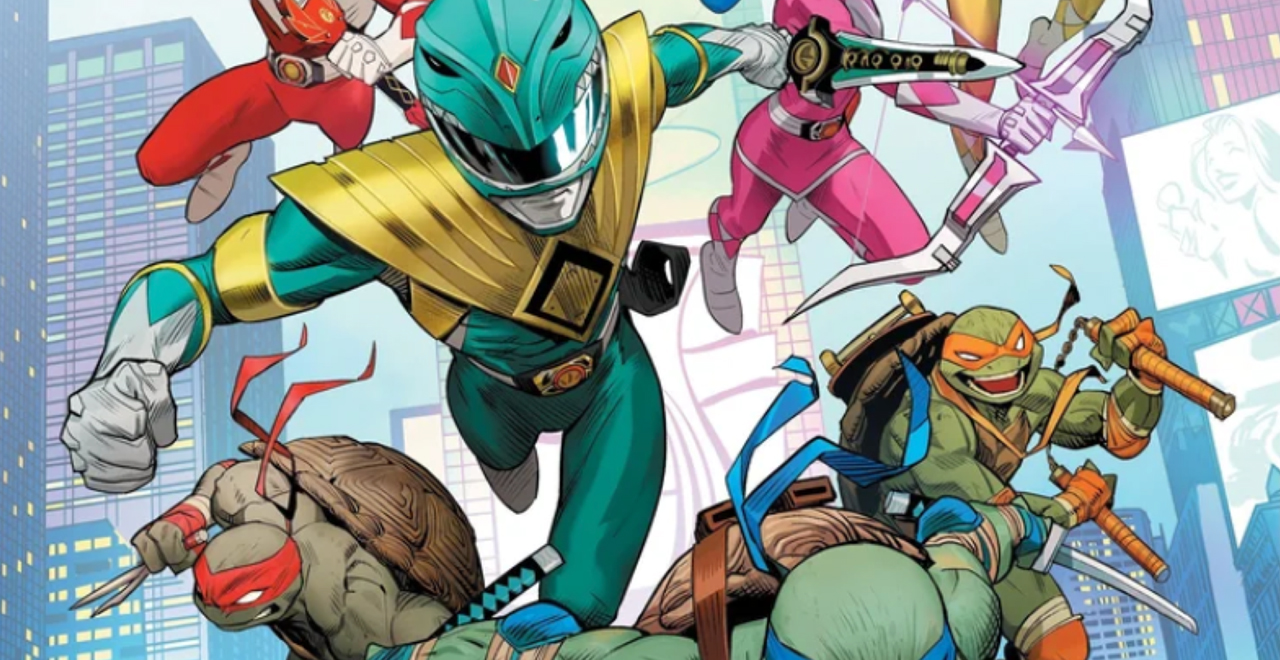 90s kids rejoice! A crossover of the ages is upon us.
Ryan Parrott and Simone di Meo are collaborating to bring us Mighty Morphin Power Rangers/Teenage Mutant Ninja Turtles #1, a story that will see the teenage superheroes of various species teaming up to take down evil.
A preview for the comic has already hit the internet and while it has yet to be revealed exactly how the two teams will join forces, fans are already excited about the stunning artwork as well as the way the authors have nailed the feel of the franchises.
The story starts with the Rangers in a battle with Apocalyptapus (yup, that's a technicolor octopus monster, folks) while the Turtles go toe-to-toe with yet another group of ninjas from Shredder's evil Foot Clan.
The crossover's official synopsis states:
The Power Rangers arrive in New York City to find Tommy Oliver – AKA The Mighty Morphin Green Ranger – and discover him in combat with the Teenage Mutant Ninja Turtles! Rushing to his aid, the Rangers get caught up in battle with the Turtles. But afterwards, the Rangers find out that Tommy has joined forces with the villainous Shredder and the Foot Clan! Reeling from this betrayal, the Power Rangers must somehow find a way to work with the Ninja Turtles to defeat the true villains and save the world from total destruction!
Mighty Morphin Power Rangers/Teenage Mutant Ninja Turtles #1 goes on sale Dec. 4 from BOOM! Studios but here's a sneak peek at the first few pages: