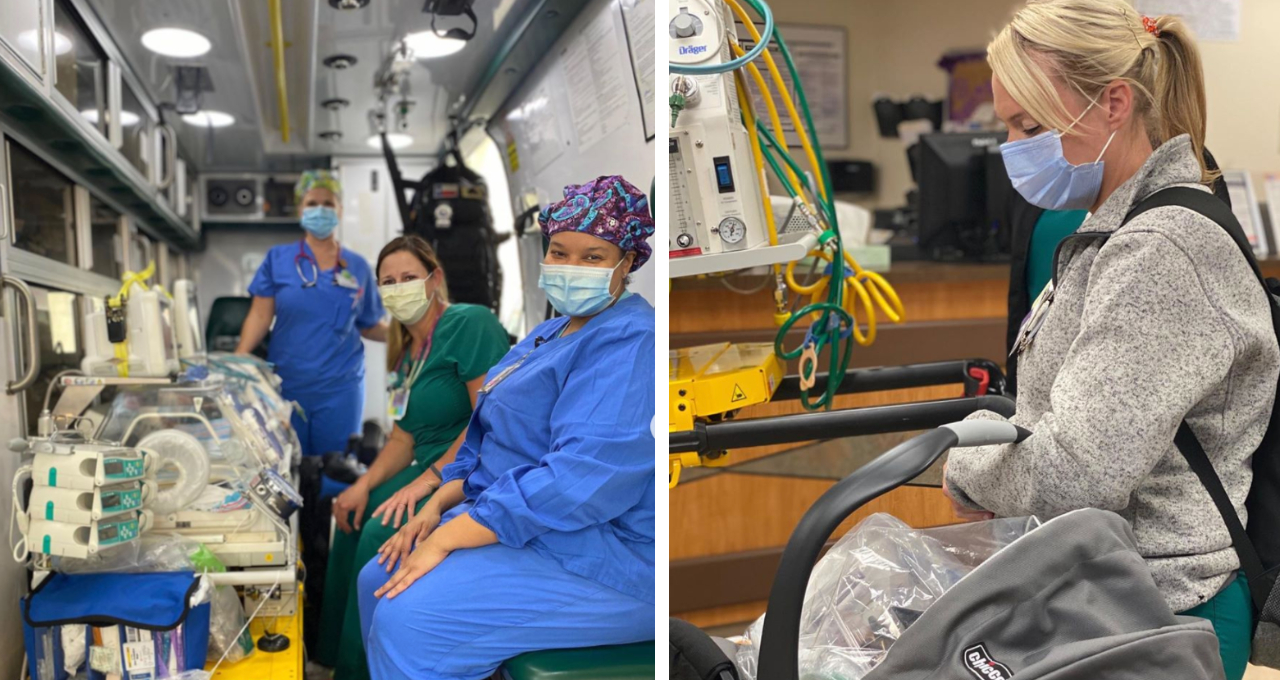 Credit: Instagram/christushealth
The true heroes are those who go above and beyond to help the most vulnerable at the time of their greatest need. And that's why a group of nurses from Texas is being hailed for working to save the babies at a NICU of a hospital battered by Hurricane Laura. The Category 4 storm hit Louisiana hard, and that's a part of the country that knows all too well how dangerous a storm like that can be.
Natural disasters, like little else in society, show what people are made of. This is especially true of recovery efforts. We've seen it before, like the 6-year-old boy who used his Disney World vacation fund to instead help feed evacuees leaving their homes. There was also the story of the teen who pulled over during a tornado warning to help a man in a wheelchair get home. And when Laura came ashore, it was a group of nurses from CHRISTUS Southeast Texas St. Elizabeth who made the 3-hour round trip to rescue the four babies in the neonatal intensive care unit that needed to be evacuated.
The group of nurses from Texas readied for the trip after their sister hospital in Lake Charles, Louisiana was badly damaged in the hurricane. The rescue crew included nurses, a respiratory therapist, a neonatal nurse practitioner, and enough supplies to handle any emergencies they might encounter during the trek back.
The hospital CEO said it wasn't even a question about sending a team to pick up the babies.
"Knowing that it's been us in that same position many times before, there was no question about whether or not to help," he said in a statement. "After the storm passed, we immediately began working with leaders at our system office and Louisiana hospitals to understand their needs and enacted plans to safely move a handful of special needs patients from their hospital to ours."
A hospital spokesman said a NICU stay can be extremely stressful on the parents as well, and that moving to another site in a different state during an emergency can just make it even more complicated. She said the four babies arrived safely and are being cared for at St. Elizabeth.
"Our job is to love, support and care for these babies and their families," she added.
Being at a hospital when it's being hit by a Category 4 hurricane must be terrifying, especially when you already feel helpless as a parent with a child in a NICU. So hearing the babies made the journey safe and sound and are being cared for in another hospital is news as good as you can ask for, considering the circumstances.
There's an infamous Mr. Rogers quote people like to trot out during every tragedy, but there's a lot of truth in it. Anytime something scary happens, look for the helpers. And this time, the helpers were a group of nurses from Beaumont, Texas.