Nursing Home Residents Celebrated the Holidays by "Hunting" the Staff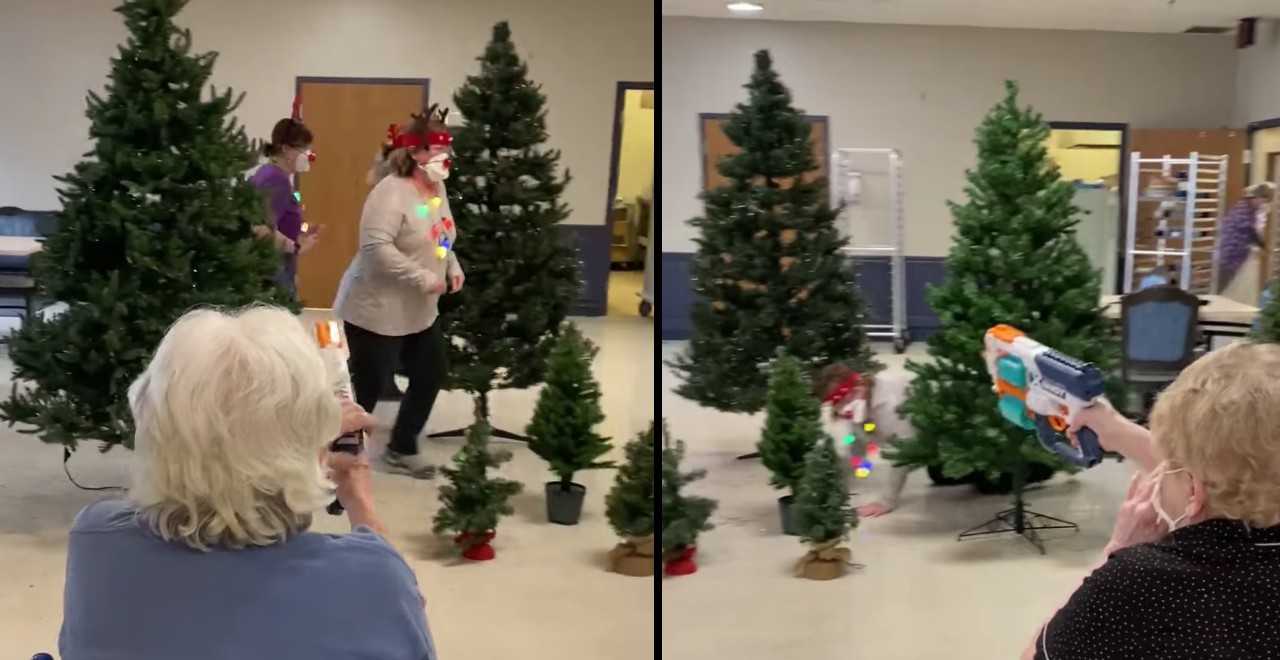 No one has been hit harder by the pandemic than nursing homes. This has led to the most severe restrictions and generally made this a miserable year for those in long-term care homes. So the angels that work there have had to get creative to lift the spirits of residents. Over the holidays the bar was raised to new heights when one home had their residents go "deer hunting." And in this case, the reindeer were some very game staff members.
Creativity goes a long way when you're trying to keep morale high for those near the end of their lives, especially when they can't see their family. Maybe you create a pirate radio station, or start a national pen pal program. Or in this case, you give them nerf guns and let them fire away at you while you humiliate yourself ducking through Christmas trees.
The video is the type of creative and wholesome content that brightens your day and makes you feel good about staring at your phone for once. It quickly jumped into temporary internet fame levels by going viral with more than 30 million views.
This has introduced another whole level of joy for the residents, who have reveled in the thousands of comments and have bragged to their families about their newfound "fame." The staff even made "movie star" signs for their rooms.
The activity director of the Continental Manor in Ohio told TODAY she's always looking for something fun to keep residents busy during "these trying times."
"This was certainly a hit, they really had a good time," she said.
And let this stand as another testament to the healthcare heroes we've been honoring, both really and performatively, for the last year. They truly go above and beyond to care for people.