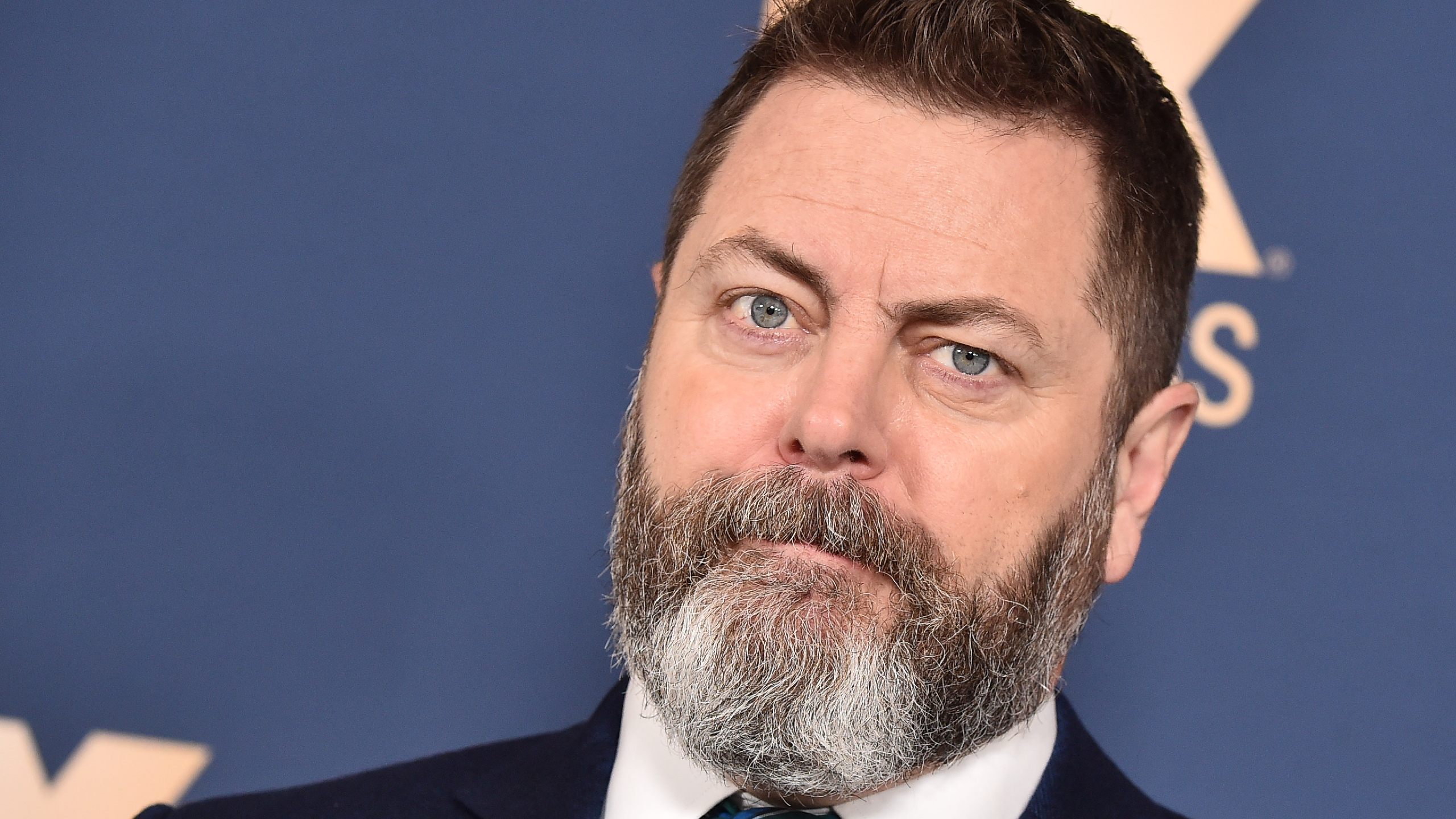 Credit: Shutterstock/DFree
The fantastic Nick Offerman is reportedly a last-minute addition to the cast of HBO's The Last of Us. The Parks and Rec star is a replacement for Con O'Neill, who had to drop out due to a scheduling conflict. Offerman will be playing Bill in the show adapted from the extremely popular video game.
The Last of Us is a pretty big swing for HBO. They are spending a ton of money on production for the zombie apocalypse story, and they have some major talent locked in. Pedro Pascal(the Mandalorian himself) and Bella Ramsey, two Game of Thrones alums, are starring as Joel and Ellie.
.@PedroPascal1 and @BellaRamsey star as Joel and Ellie.

From @clmazin and @Neil_Druckmann, #TheLastofUs is now in production. @Naughty_Dog @PlayStation #TLOUDay pic.twitter.com/FFGGlJTuzN

— HBO (@HBO) September 27, 2021
The first images released from the set look fantastic. The source material is incredible, as the game was beloved by almost everyone who played it. The budget is immense (rumored around $10 million per show) and the actors involved are terrific. On paper, this seems like an extremely exciting project.
Nick Offerman is playing Bill in HBO's 'The Last of Us' series 🧟‍♂️

(via @Variety) pic.twitter.com/3DIbUoJWpu

— Culture Crave 🍿 (@CultureCrave) December 7, 2021
Even more so with Offerman involved. He'll be playing Bill. It's unclear how closely they are sticking to the game storyline, but in the game, Bill is a survivalist holed up in a deserted town. Joel and Ellie cross paths with him when they're on the hunt for a working vehicle. His character added a lot of emotion to the story, so he could be a nice complementary part of this show.
He's most well known as Ron Swanson, of course, as it would be tough to top such a well-liked character developed over seasons of a show. But Offerman has some range and will bring a lot to the HBO show.
The Last of Us is currently in production and is supposed to hit HBO later in 2022.