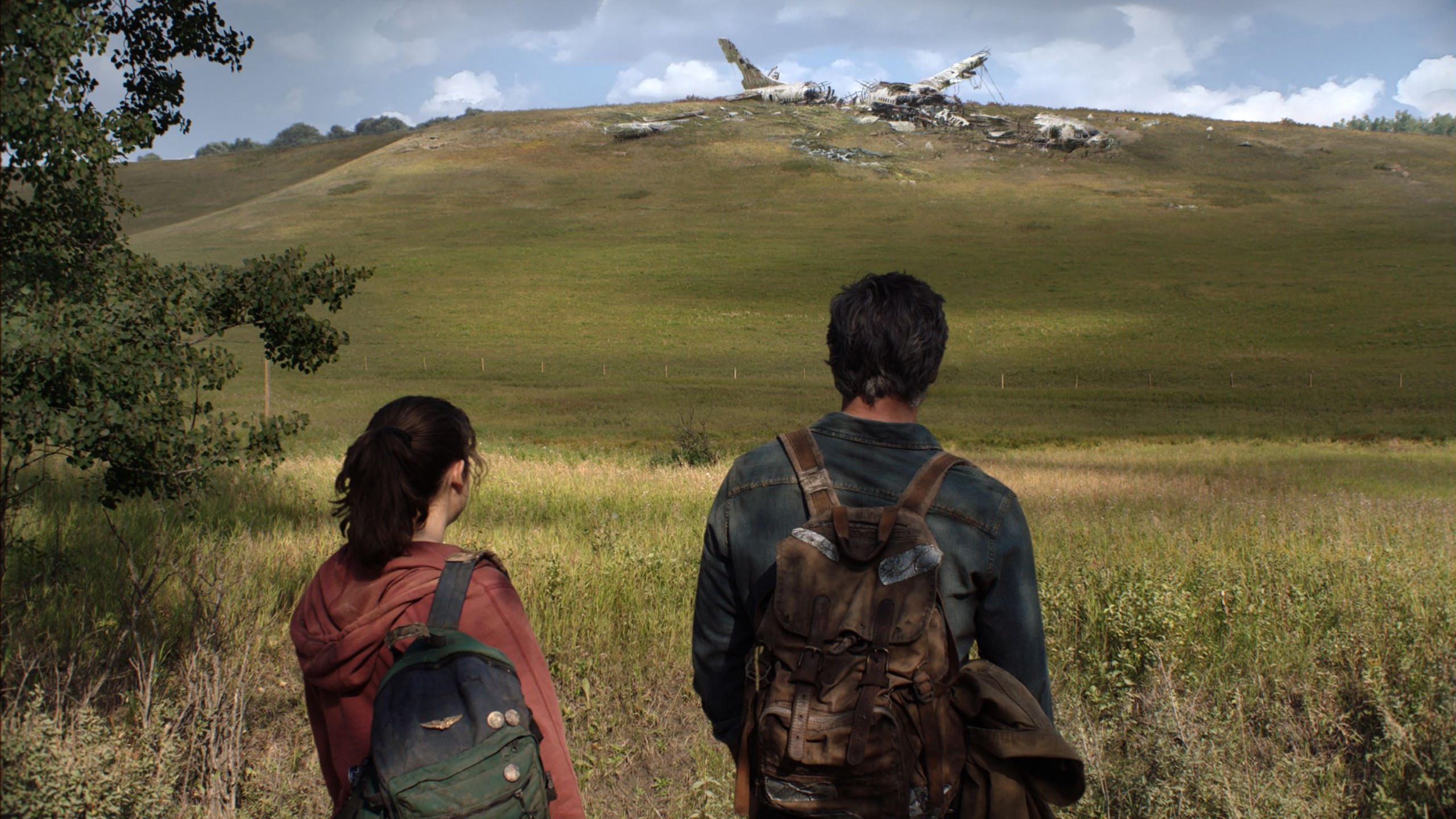 Credit: Twitter/HBO
I have never been so hyped to see the backs of two people before.
In celebration of "The Last of Us Day" yesterday, developer Naughty Dog officially revealed the first look at the highly anticipated The Last of Us HBO series that is currently in production.
.@PedroPascal1 and @BellaRamsey star as Joel and Ellie.

From @clmazin and @Neil_Druckmann, #TheLastofUs is now in production. @Naughty_Dog @PlayStation #TLOUDay pic.twitter.com/FFGGlJTuzN

— HBO (@HBO) September 27, 2021
It's not much, but it's one hell of a teaser and definitely captures the feel of the games. Joel and Ellie (Pedro Pascal & Bella Ramsey) look extremely accurate to their video game counterparts, and some of the comments on the Twitter post even mentioned that they thought it was a screenshot from the game. I just want to see them in action fighting off Infected like Clickers and Bloaters. With each episode costing around $10 million to make, the special effects should be top notch. Along with that massive budget, Craig Mazin, who was behind the excellent 'Chernobyl' mini-series on HBO is acting as showrunner. If he can commit to the source material as faithful as the characters look, I think fans are going to be in for quite the horrific treat.
Unfortunately, there's still no word on a release date or when we'll get the first trailer, so we'll just have to keep patiently waiting. News surrounding The Last of Us HBO series has, for the most part, been coming from the cast. Gabriel Luna, who will play Joel's brother Tommy in the series, showed off some behind-the-scenes photos when production began, but nothing official has been shared, that is until now. I've got high hopes that HBO can pull this one-off.