Police Officer Adopts Pit Bull Puppy He Rescued On Duty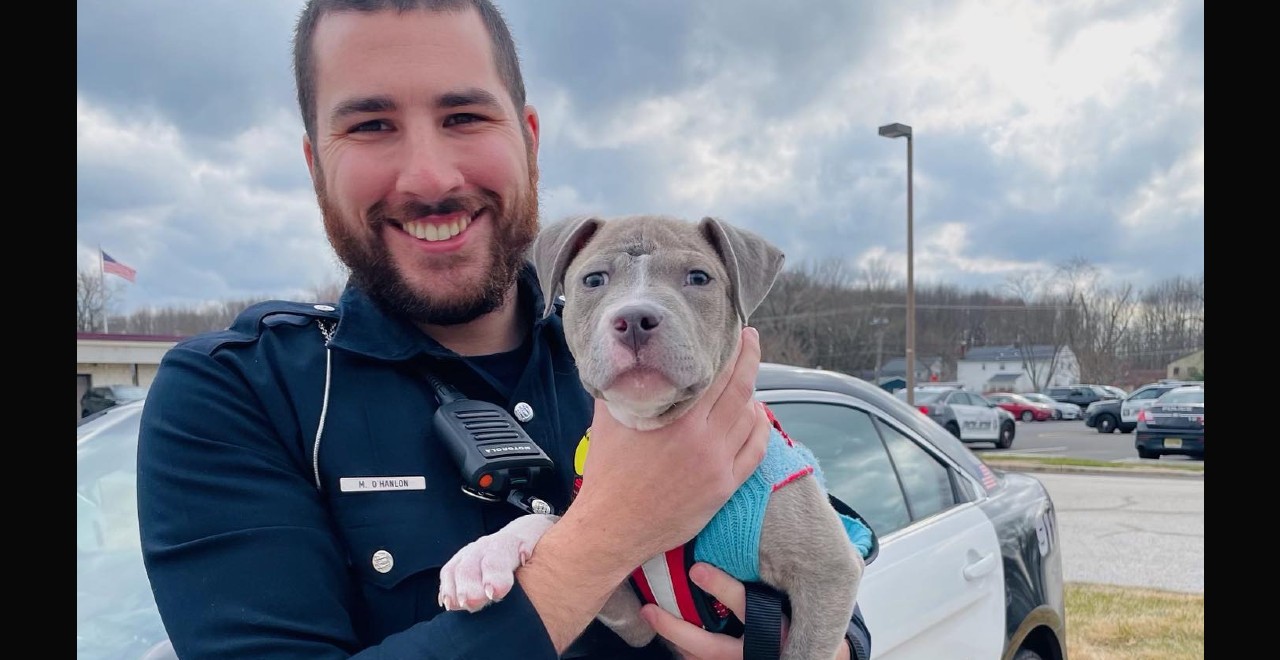 One of the most heartbreaking things is hearing about people who treat animals poorly. Abandoning puppies, or leaving kittens in a comically small box on the side of the road? Terrible. This is why the internet always loves a good "person rescues animal" story. A police officer in New Jersey is the latest to add to this list after he rescued a 14-week-old pit bull. And then he went the extra mile to make sure the pup was safe and adopted him.
Matthew O'Hanlon and colleagues found the puppy wandering in an industrial area in early January. He had a head wound and no identification. The policemen dropped him off at the shelter, and 20 minutes O'Hanlon called to adopt him.
Then he picked up the pooch and took him straight to the vet to have a tooth from another animal removed from his head.
He and his fiance are big Marvel fans and thought the name Thor was a perfect fit.
He said little Thor doing great with the family and that he wants to change the narrative when it comes to pit bulls.
"They're the most loving, affectionate dogs I've ever had … it's [unfortunate] to see them get bad reputations when it's really the way they're raised."
The department said little Thor is healing nicely and getting plenty of treats. And O'Hanlon's advice for others looking for a pet: Adopt, don't shop.