17-Yr-Old Uses Newly-Earned Pilot's License To Rescue Shelter Animals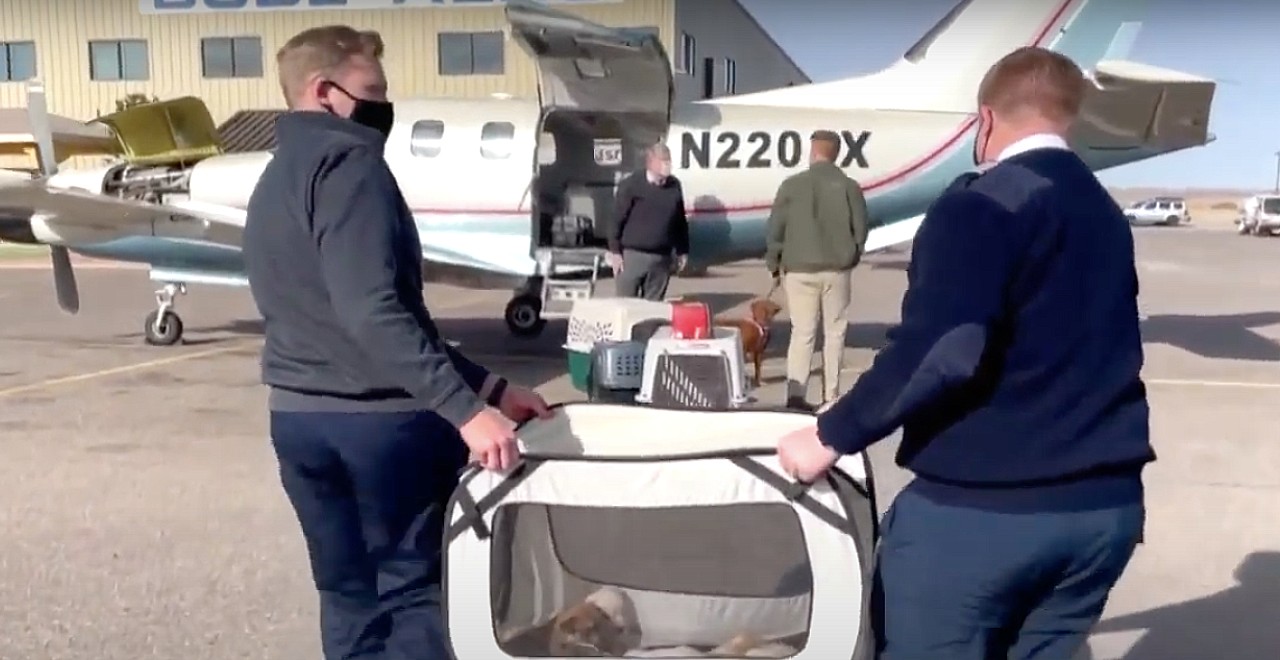 Of all the possible superpowers, flying has to be one of the coolest. Zooming around the world at a moment's notice, saving those who need saving at the drop of a hat. As it turns out, you don't need to be a superhero to fly. In fact, you don't even need superpowers to be a superhero. 17-year-old Cody Anderson has proven that all you need to do to become a hero is choose to make a difference.
To over 20 dogs in New Mexico, Cody Anderson is the hero desperately needed. The 17-year-old attends SAMS Academy in Albuquerque, a school that offers students interested in aviation the opportunity to earn their pilot's license. As soon as Cody completed the required courses and training to obtain his license, he put it to use saving lives.
The onset of COVID has complicated things significantly for animal shelters. The lack of staff and influx of animals means that many shelters are overwhelmed, and New Mexico's shelters are no exception. Due to shelter overpopulation, many adoptable animals face euthanasia simply because of a lack of space and resources.
A nonprofit organization called Barkhouse in Las Cruces is working tirelessly to get New Mexico's shelter animals to states that have adopters ready and waiting. But to do that, they need transportation.
"We realized we have this perfect opportunity where we have students who need cross-country flight time," Lauren Chavez, Chief Flight Instructor at SAMS Academy Aviation told KRQE. "They have dogs that need to be transported from one city in New Mexico to another."
Cody Anderson recently took his newly-earned pilot's license for a ride across New Mexico and saved over 20 lives in the process. He flew 22 puppies and two adult dogs across the state, where they were taken by another pilot to their Colorado homes.
"It was amazing to think I could change the lives of 22 other families just in one flight," said Anderson. "I need the flight time and it's great to help something else out by transporting these dogs to new families."
With growing numbers of animals who need transportation to safety, Barkhouse hopes that sponsors and donors will step up to help make these life-saving flights a more regular occurrence. As for students like Cody at SAMS Academy, they're ready for takeoff.