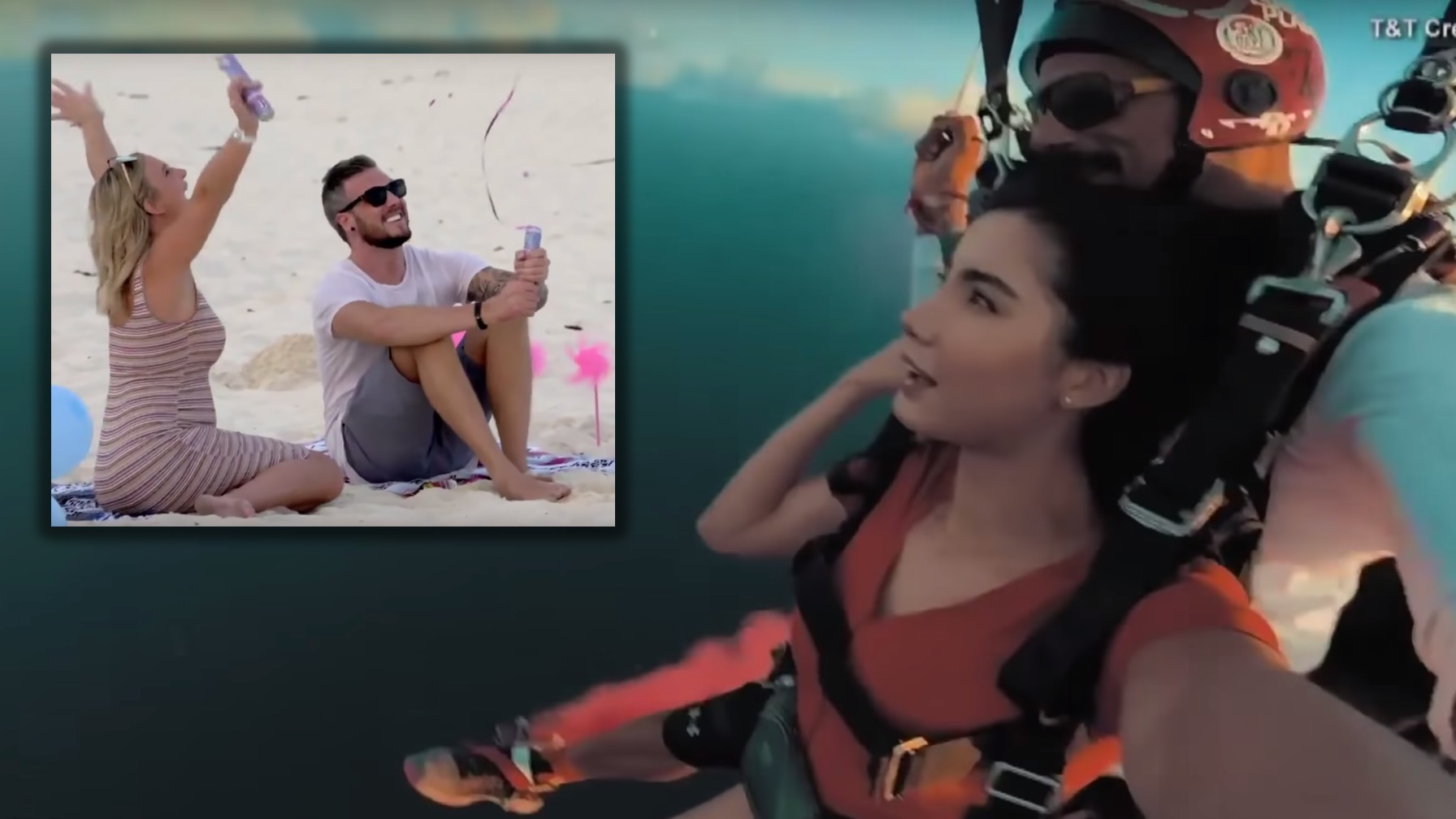 Credit: YouTube/Inside Edition
There are few things soon-to-be parents love more than broadcasting the gender of their upcoming child to the world. Scroll through your Instagram or Facebook feeds long enough and you're bound to find a couple using another unique method to shove an outrageous amount of blue or pink in all of our collective faces.
But you can't just cut into a cake or bake a bunch or gender-identifying baked goods anymore. No, that's what the Johanssons down the street did last year. Your baby's sex is somehow special and perfect and under no circumstances can you run the risk of it being overshadowed by some other gender announcement. No, sirree!
We're assuming this was the general train of thought when Dakota and girlfriend, Karolina, decided to surprise their friends and parents-to-be, Kameron and Alannah, with the most amazing gender reveal method ever (granted, Dakota would probably use the word "rad" or "sick" instead of "amazing").
In lieu of designing fun mocktails and decorating a living room in pastels, or causing 8 million dollars in damage, Dakota and Karolina jumped out of a plane at 10,000 feet above the Mexican coast.
With Kameron and Alannah watching from the beach below, the daredevil couple deployed their parachutes and activated colored smoke grenades attached to their ankles, leaving a trail of pink smoke behind them as they returned to Earth.
Good luck one-upping that, Johanssons.