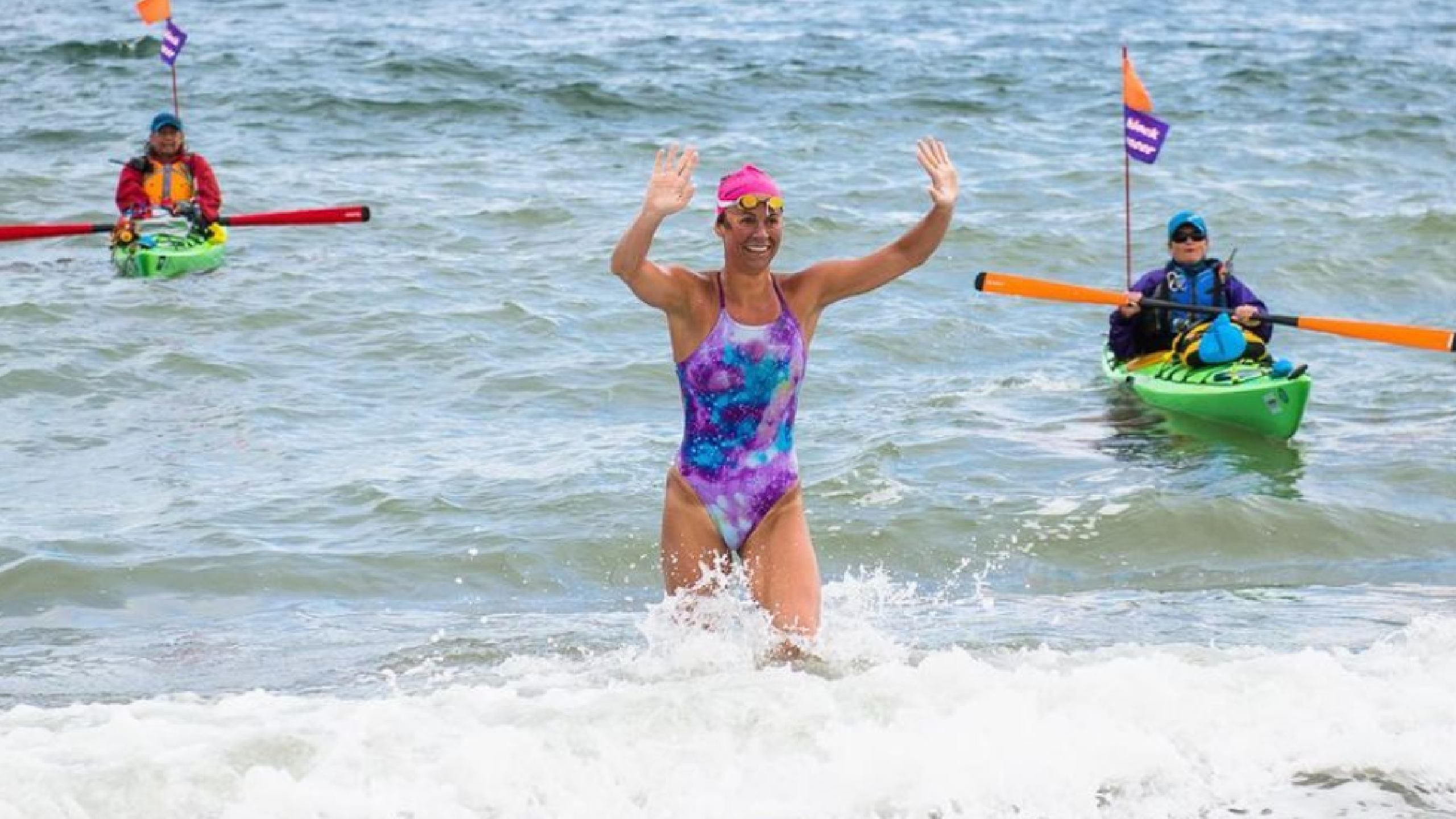 Credit: Instagram/ebeisel34
An Olympic swimmer made history in the water again and this time it was to raise money for cancer research in honor of her late father. Elizabeth Beisel became the first woman to swim from Rhode Island's mainland to Block Island. She raised more than $134,000 for cancer research and clinical trials.
Beisel grew up in Rhode Island, and told local media outlets she had great memories of playing with her dad on Block Island. She's dreamed about making the swim from Rhode Island to Block Island (about 12.4 miles) since she was a kid. And she decided to do it in her dad's honor, and as a way to honor everyone touched by cancer.
View this post on Instagram
The "Block Cancer" event quickly gained steam after Beisel announced it. Her dad Ted was diagnosed with cancer in late 2020 and passed away in the summer of 2021. She started her planning and fundraising as a way to give him something to look forward to and was emotional after completing the historic swim.
"WE DID IT!" she wrote on Instagram. "I know my dad is beaming with joy from above."
She said Block Cancer, which was organized with the nonprofit Swim Across America, ended up raising more than $130,000 for cancer research.
"To anyone who has been touched by cancer – yesterday was for you and your loved ones. To all the little girls out there – you are strong, and you can do ANYTHING."
The two-time Olympic medalist kept her true motivation for the Block Cancer swim private until her dad passed away. He didn't want the focus to be on him, he wanted it to be on everyone fighting cancer. She revealed his inspiration when he passed away in the summer.
View this post on Instagram

"I know that my dad's battle along with the money raised by Block Cancer will save someone's life one day, and he's smiling knowing he gifted someone and their family the most precious gift of all – time," she wrote.