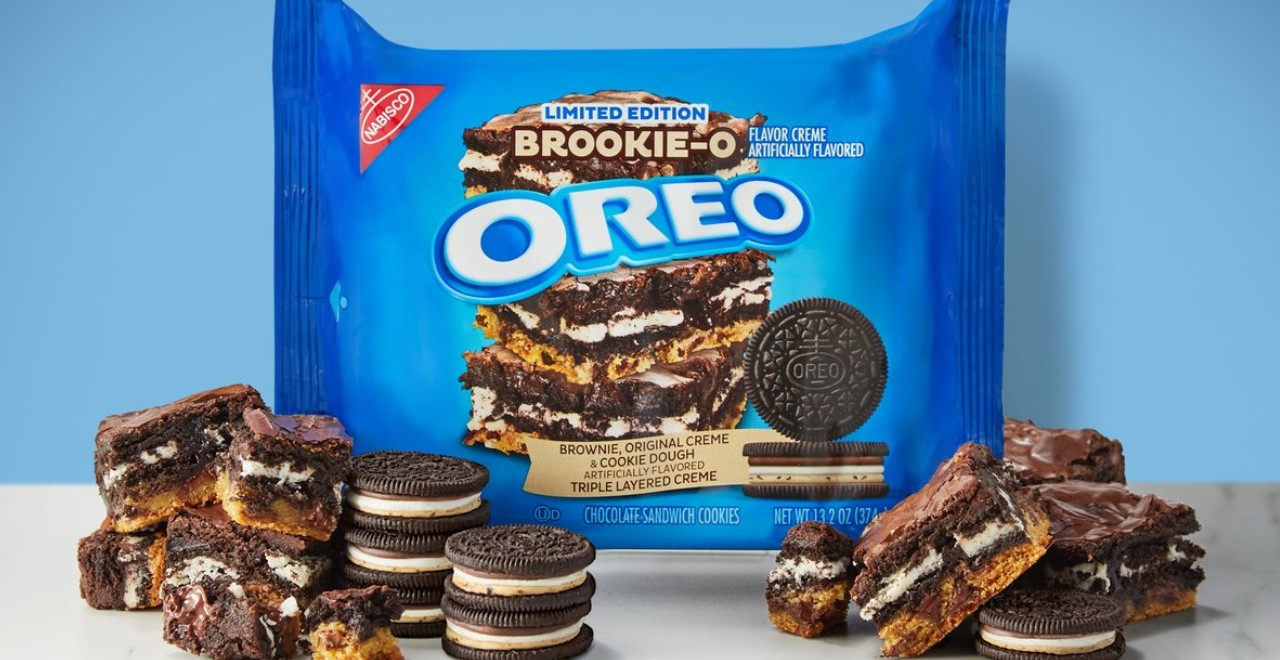 Credit: Instagram/Oreo
Sometimes brands release new products or new versions of existing products, and they rule. Lucky Charms released their magical marshmallows and it was a home run. Dunkaroos Cookie Dough? Bring. It. On. But the latest cookie from Oreos is either a mess or a work of a mad genius.
Oreos is kicking off 2021 with a new cookie that sounds downright illegal; the Brookie-O. At this point, you're asking yourself, quite reasonably, "what is a brookie-O?" There's nothing clearly decipherable in the name to indicate where this is headed, and that should be your first warning. The Brookie-O is a TRIPLE layer cookie with the traditional Oreo crème, Brownie, and cookie dough (dessert people may be hip to the brookie already, a brownie and chocolate chip combo). That…is a lot.
View this post on Instagram
Listen, you gotta take chances in life, and after the 2020 we had, maybe we all deserve a brownie-cookie dough-Oreo…Oreo. Is it chaos? Yeah, maybe. But a reviewer said it's actually pretty dang good. The junk food reviewer said the brownie is great, and the cookie dough "shines", which is what we all expect from cookie dough. He did wish the cookie dough flavor was stronger, which is what we all wish with cookie dough.
The cookie is available everywhere (in the U.S., sorry Canada and THE REST OF THE WORLD, there were very many disappointed internationals in the IG comments) in January. If you must have your hands on these asap, you can use the company's product tracker to be the first of your friends to enjoy the new level of Oreo decadence.