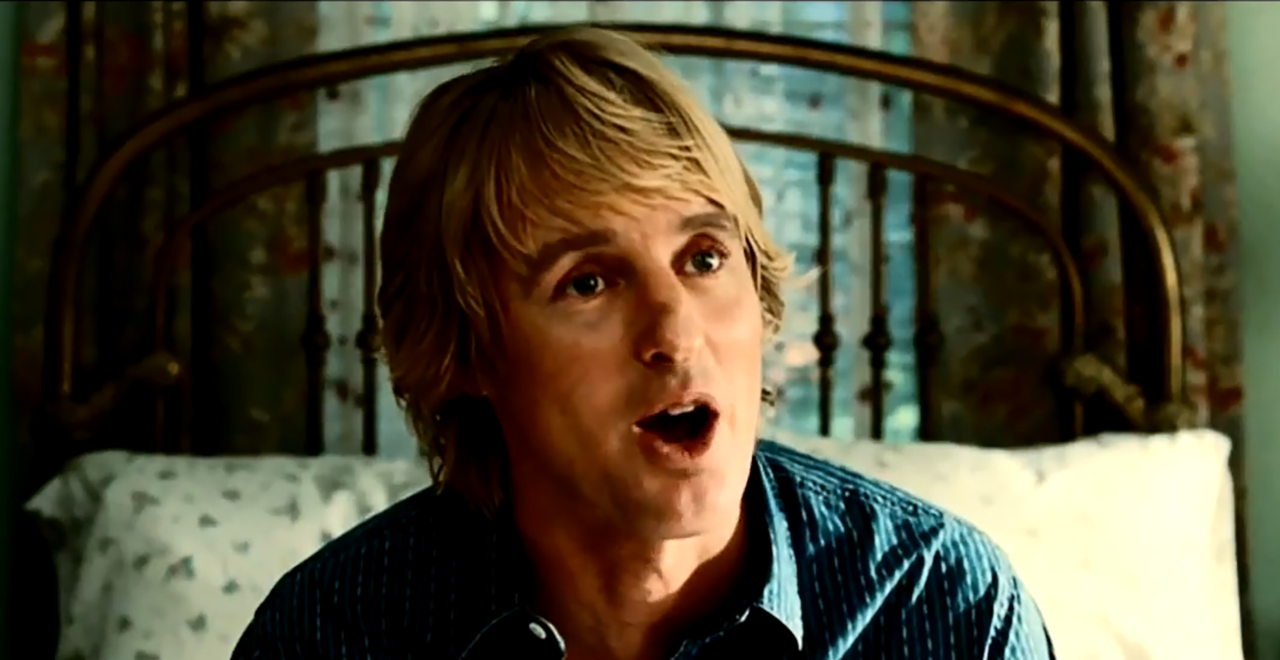 Credit: YouTube/Owenergy
When the Loki trailer came out last week, fans were excited. The 'correcting the timeline' concept has a lot of potential for fun hijinks, there were potentially huge easter eggs in the trailer alone (Black Widow?), and Owen Wilson has a major role.
Wilson was a big deal for a while before some personal issues got in the way of his career, and while he hadn't totally disappeared before Loki, this is his first high-profile gig in a while and his first for TV. He looks like he's having fun as Loki's foil, Mobius, the Time Variance Authority agent tasked with managing the God of Mischief, and it will be a blast to see him, and his mustache, on Disney+ this summer.
There was one thing missing from the trailer though: his signature wow.
Much like Keanu's "whoa," the word "wow" has become associated with Owen Wilson over his years as a movie star, and Screen Rant has broken down exactly why: the actor has said the word 81 times in 27 movies over the course of his career! He's been in 52 movies, and frankly, it's a little shocking that he hasn't said it in every single one, but 27 out of 52 is 51.9% (Screen Rant did the math), so it's pretty common.
Apparently, he says "wow" the most in… the Woody Allen movie he appeared in Midnight In Paris (and which Tom Hiddleston costars). He says it seven times in that movie, as he interacts with long-dead literary heroes from days past, which I suppose warrants some shock. Hopefully, some of the stuff Loki gets up to in the forthcoming Disney+ MCU series will elicit a few wows from our man too. They won't count towards his movie tally, but they'll be fun just the same.
Check out Mr. Wilson in action before he hits Disney+ this summer: