Paddington 2 Takes Rotten Tomatoes' Top Spot From Citizen Kane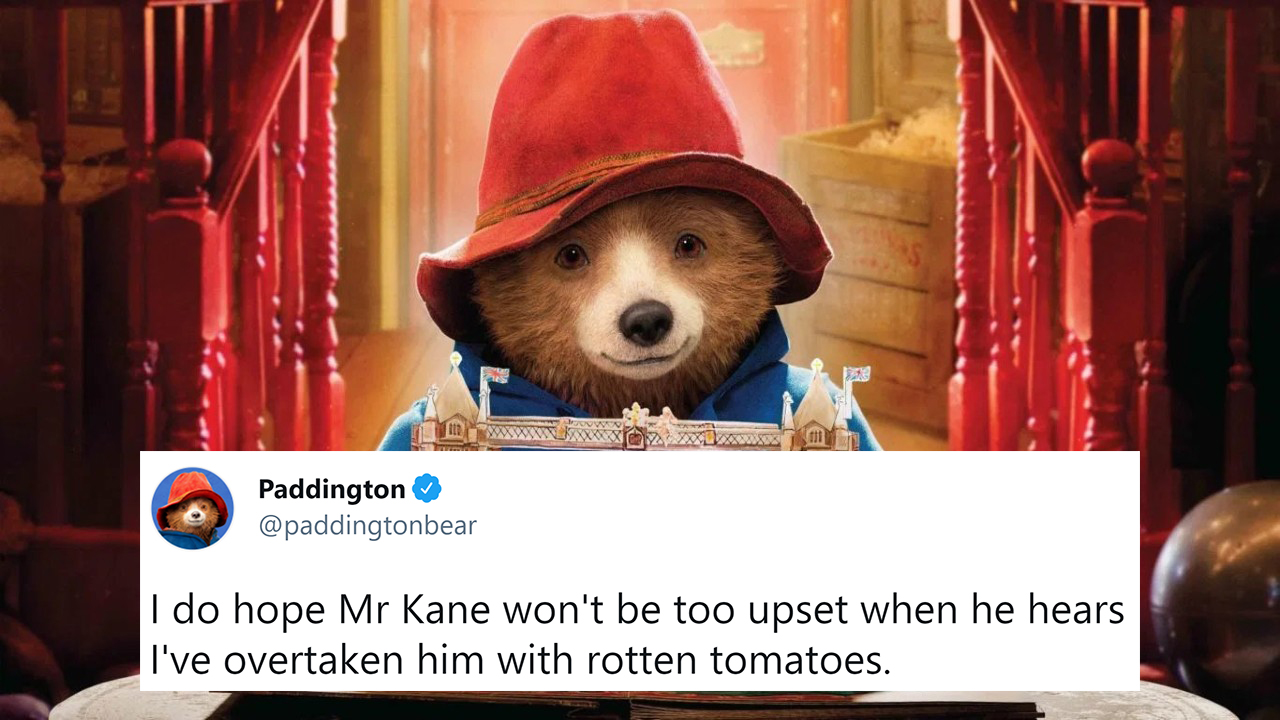 It's not easy to find movies that the whole family can enjoy.
I have a 5yo and a 10yo, and finding movies that they'll both sit down and watch is really hard, and pleasing myself and my wife at the same time is downright impossible. Like most parents, we usually just err on the side of the kids, if they can find common ground, and we'll suffer through it. This is why the rare movie that everyone can watch, that all ages can enjoy, is such a special treat.
Paddington 2, released a few years ago, is one such movie. In fact, it's so good that it has now officially vaulted to the top of Rotten Tomatoes rankings, supplanting Citizen Kane – yes, that Citizen Kane – to become the best-reviewed film of all time.
Paddington 2 is about a washed-up movie star, played by the never-better Hugh Grant, who has turned to crime, and the adorable, marmalade-loving talking bear who ultimately foils his plans. Is it groundbreaking the way Orson Welles' film-defining masterpiece is? Not exactly, although the CGI bear's interactions with the human cast are pretty seamless!
Kane had been the reigning champion on the movie review aggregation website, with a unanimous 100% fresh rating. Until RT unearthed a review written 80 years ago, in which the Chicago Tribune was less impressed by the story of a William Randolph Hearst-inspired newspaper magnate's rise and fall.
Rotten Tomatoes literally dug up an 80 year old negative review of Citizen Kane and now the movie no longer has a 100% fresh rating pic.twitter.com/0I8cxvuGdd

— Screaming Pectoriloquy (@Caulimovirus) April 26, 2021
"'Citizen Kane' Fails to Impress Critic as Greatest Ever Filmed" was the headline of the review, which went on to say, "It's interesting. It's different. In fact, it's bizarre enough to become a museum piece. But its sacrifice of simplicity to eccentricity robs it of distinction and general entertainment value."
And it doesn't feature a cuddly bear breaking out of prison and dangling between railcars. And Hugh Grant!
I do hope Mr Kane won't be too upset when he hears I've overtaken him with rotten tomatoes.

— Paddington (@paddingtonbear) April 28, 2021
Paddington 2 is a masterpiece 🍿 pic.twitter.com/PbuJVQcBUY

— Braddington (@bradwhipple) April 27, 2021