Take a Break From Your Own Family To Watch These 15+ Mafia Movies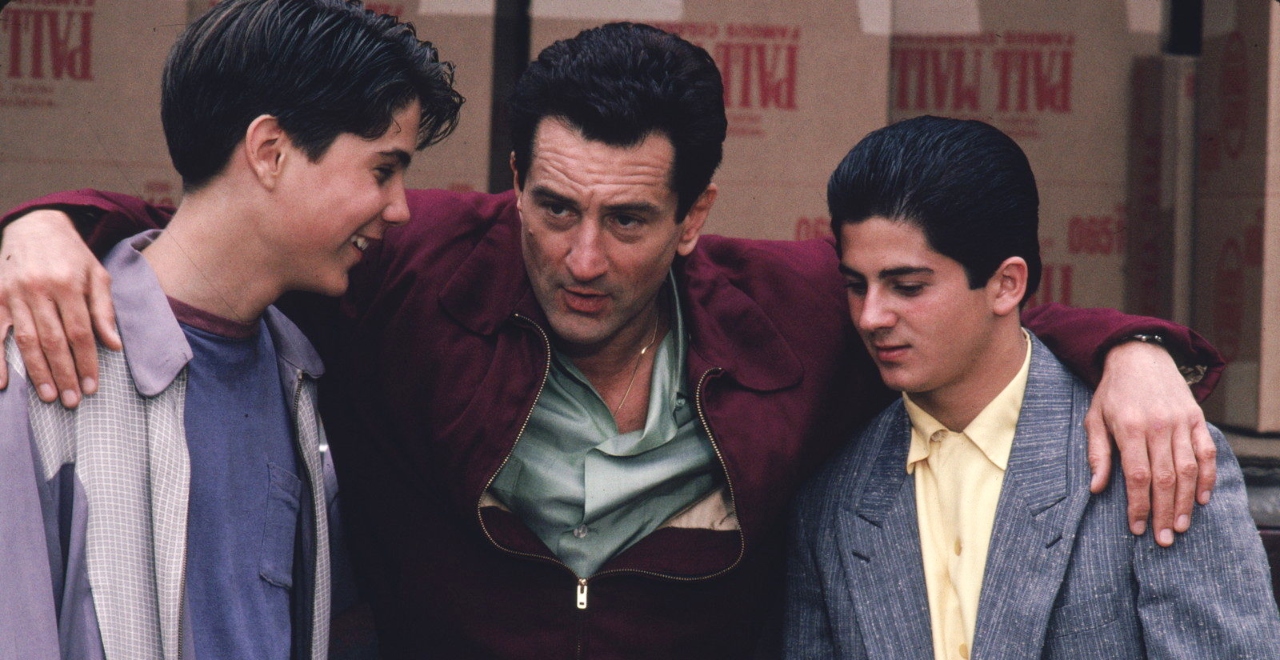 Here we are, entering month 763 of life during the coronavirus pandemic. We've binge-watched everything in our Netflix queue, eaten all of the quarantine snacks, reached #ExpertLevel at forming our beard hair into funny clusters. And now we're bored again. So very bored. Not only do we need something to help pass the time, but we also need something that'll get our adrenaline going and make us feel like we haven't entirely lost our edge. Enter, the best mafia movies.
While we often think of the mafia as something from movies, it's based on a dark reality. The American Mafia originated in the late 19th century as an offshoot of the actual Italian — more specifically Sicilian — Mafia. As poor, struggling Italian immigrants grappled with the harsh reality of life in the United States, they looked for ways to survive. They banded together and took up the same past they'd left behind in Italy. Together as a unit (or "family," though that doesn't mean they're blood relatives), the newly formed Italian-American Mafia took steps toward thriving in their new environment. Granted, those steps were often illegal and deadly. Even so, their movement quickly spread throughout other large cities across America. The hitch? The Mafia's criminal behavior quickly led to finding itself in an "us vs. them" situation, with nearly everyone on the wrong side of the fight… at least according to the Mafia.
If this all sounds pretty fascinating to you, well, say hello to our little list of the best mafia movies of all time. Over the years, the genre has generally come to include movies based on the Mafia, the more broad-reaching "mob" life, and the grittier gangster culture. We've included a little bit of everything, so consider reading it and binge-watching these cult classics an offer you can't refuse.
Best Mafia Movies
1. Road to Perdition (2002)
Starring: Daniel Craig, Tom Hanks, Paul Newman
Set during the Great Depression, the film follows two men as they set out to seek revenge for the mob murder of their family.
2. The Godfather (1972) & The Godfather: Part II (1974)
Starring: Marlon Brando, James Caan, Diane Keaton, Al Pacino
Follow the Corleone family and their associates as they do shady and dangerous family business. Take note: GII is quite possibly one of the few sequels that holds up to its predecessor.
3. Get Shorty (1995)
Starring: Gene Hackman, Rene Russo, John Travolta, Danny DeVito
What's life like when a mob henchman decides to pursue his Hollywood dreams? Well, it's a little funny…
4. Goodfellas (1990)
Starring: Robert De Niro, Ray Liotta, Joe Pesci
Based on the book Wiseguy, this mob movie classic follows the life and misadventures of one lifelong mafia man.
5. Scarface (1983) 
Starring: Al Pacino, Michelle Pfeiffer
Yet another chance to see Al Pacino do what he does best. This time, he works in the drug trade in Miami and has a nasty cocaine addiction. Can he survive as the government and Colombian cartels close in on him?
6. American Gangster (2007)
Starring: Josh Brolin, Russell Crowe, RZA, Denzel Washington
A semi-autobiographical look at Harlem drug lord Frank Lucas, American Gangster is a supremely well-acted story. The film wasn't for everyone, but it's definitely worth seeing for yourself.
7. Public Enemies (2009)
Starring: Christian Bale, Marion Cotillard, Billy Crudup, Johnny Depp
Listen. It's a great film. And you can probably get your partner to watch it with you if you tell 'em Johnny Depp is in it. Bonus: He's not even wearing guyliner.
8. Pulp Fiction (1994) 
Starring: Samuel L. Jackson, Quentin Tarantino, Uma Thurman, John Travolta
You've probably seen this at least half a dozen times, but it's always worth seeing again. It's the best Tarantino movie. Don't @ us, bro — we said what we said.
9. The Irishman (2019)
Starring: Robert De Niro, Al Pacino, Joe Pesci, Harvey Keitel, Ray Romano, Bobby Cannavale, Anna Paquin
This time, our mafia deep-dive takes us to the coal-rich state of Pennsylvania and brushes up with the infamous teamster Jimmy Hoffa.
10. Analyze This (1999)
Starring: Billy Crystal, Robert De Niro, Lisa Kudrow
You think De Niro ever gets sick of playing mobsters? Eh, who cares? We'll never get sick of seeing him in that role.
11. Bugsy (1991)
Starring: Warren Beatty, Annette Bening, Harvey Keitel, Ben Kingsley, Elliott Gould
This biographical film follows real mobster Bugsy Siegel as he makes his way from New York to Hollywood and then helps build the Las Vegas strip. It's old-timey and, honestly, pretty riveting.
12. The Freshman (1990)
Starring: Marlon Brando, Matthew Broderick
A film student takes a job working for a New York mob boss. Crime, of course, ensues.
13. Eastern Promises (2007)
Starring: Viggo Mortensen, Naomi Watts
If you remember this movie at all, it's probably because of the incredibly violent and completely naked fight scene. This one branches out a little bit and tells a story about a Russian mob-run child sex trafficking ring.
14. The Departed (2006)
Starring: Matt Damon, Leonardo DiCaprio, Jack Nicholson, Mark Wahlberg, Martin Sheen, Vera Farmiga
Boston accents! (Why else would a Wahlberg be in it?) This Irish mob-focused film plays a bit of cat-and-mouse between a mole and an undercover cop.
15. Donnie Brasco (1997)
Starring: Johnny Depp, Al Pacino
Yeah, it's Johnny Depp again, in all his pre-Tim Burton resplendence. This one follows an FBI agent who works his way into the Mafia and finds out that his personality and moral compass might be better suited to such a life.
16. A Bronx Tale (1993)
Starring: Robert De Niro, Chazz Palminteri
Before you get excited, no — Robert De Niro is not playing a mobster. In this film, set in the 1960s Bronx, he plays a caring and honest father. However, trouble sets in when a local gangster named Sonny takes interest in his son. As De Niro tries to keep his boy on the straight and narrow, the mobster shows him the appeal of the streets. It's a coming of age story filled with 60s glamour and gunplay. 
17. The Family (2013)
Starring: Robert De Niro, Michelle Pfeiffer, Dianna Agron
When a gangster enters the witness protection program for ratting out his crew, he and his family are relocated to Normandy, France. The Manzoni family has trouble adjusting to normal life, to say the least. Fitting in proves to be more challenging than they thought. And although they all try to move forward and forget the past, it eventually catches up to them.
18. Reservoir Dogs (1992)
Starring: Quentin Tarantino, Steve Buscemi 

Here's another Tarantino film that will keep you entertained and is filled with gangster bloodshed. This movie tells the story of five criminals who rob a diamond warehouse. When the cops arrive, they assume one of their friends has looped in the feds. This film has a strange storytelling style, but it's a wild ride from beginning to end.