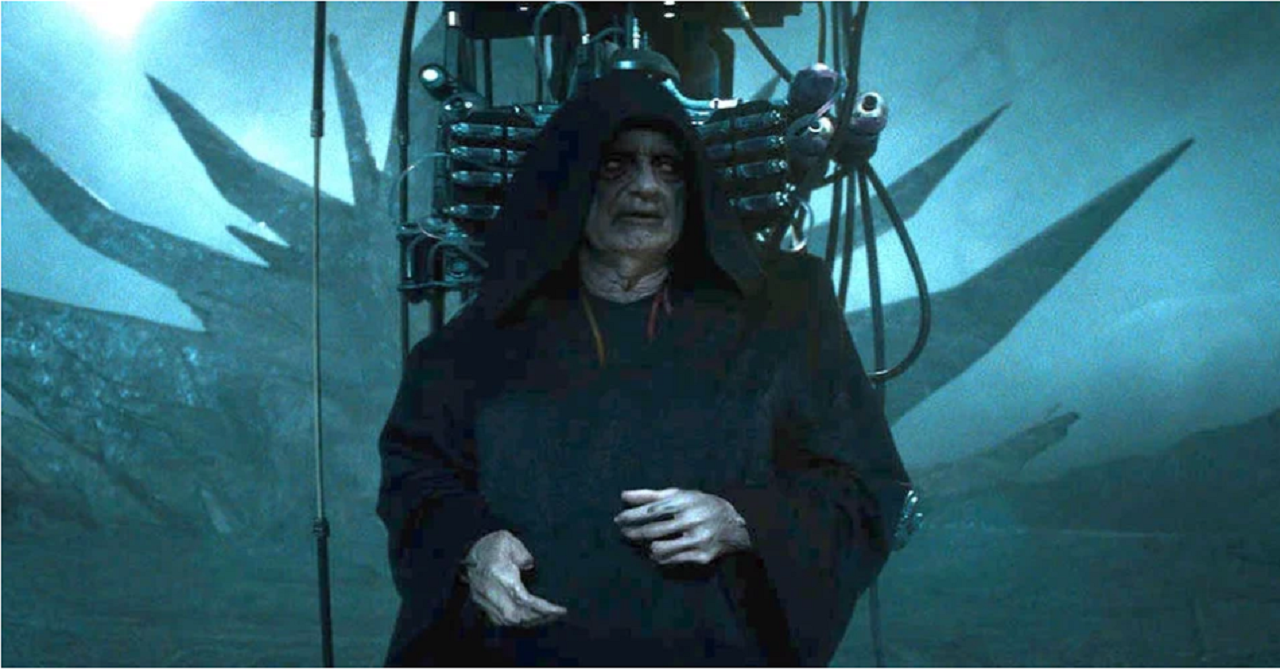 Credit: Disney
There were a lot of questions left unanswered by the final chapter of Star Wars' Skywalker saga.
The Rise of Skywalker came out a little over 3 months ago, and it's probably not a great sign that no one really seems to be talking about it much anymore. It did well at the box office but not exactly Star Wars well, it was less divisive for fans than Rian Johnson's controversial The Last Jedi, but the overall reaction seems to have settled into a shrug of the shoulders. Not really what you want from the end of a 9-movie cycle.
Questions of taste aside, there was one lingering question with the movie that begs an answer: how exactly was Emperor Palpatine alive?
Rumor has it that it will be explored, or at least referenced, in season two of Disney+'s The Mandalorian, but it seems a new Star Wars property will beat Jon Favreau and company to it.
According to Screen Rant, Rae Carson's upcoming novelization of The Rise of Skywalker will explain the Emperor's return. Apparently Star Wars often uses novelizations to tie-up loose ends from their movies, and this one is no different.
So what's the deal? The book doesn't come out until March 17, but it was on sale at last weekend's C2E2 conference in Chicago, and readers have since discovered the following passage:
"All the vials were empty of liquid save one, which was nearly depleted. Kylo peered closer. He'd seen this apparatus before, too, when he'd studied the Clone Wars as a boy. The liquid flowing into the living nightmare before him was fighting a losing battle to sustain the Emperor's putrid flesh.
"What could you give me?" Kylo asked. Emperor Palpatine lived, after a fashion, and Kylo could feel in his very bones that this clone body sheltered the Emperor's actual spirit. It was an imperfect vessel, though, unable to contain his immense power. It couldn't last much longer."
So the Emperor wasn't actually resurrected, as Darth Sidious hinted at as a possibility in Revenge of the Sith, but was instead cloned, which was the other best guess. Now we know!
That doesn't explain how he was able to help create thousands of star destroyers on a hidden planet in like 15 years, or why Rey gives a shit about Tattooine, or why you'd cast Keri Russell in a movie and never show her face, but hey, maybe the next novelization will cover those!