Teacher's Anti-Homework Philosophy Goes Viral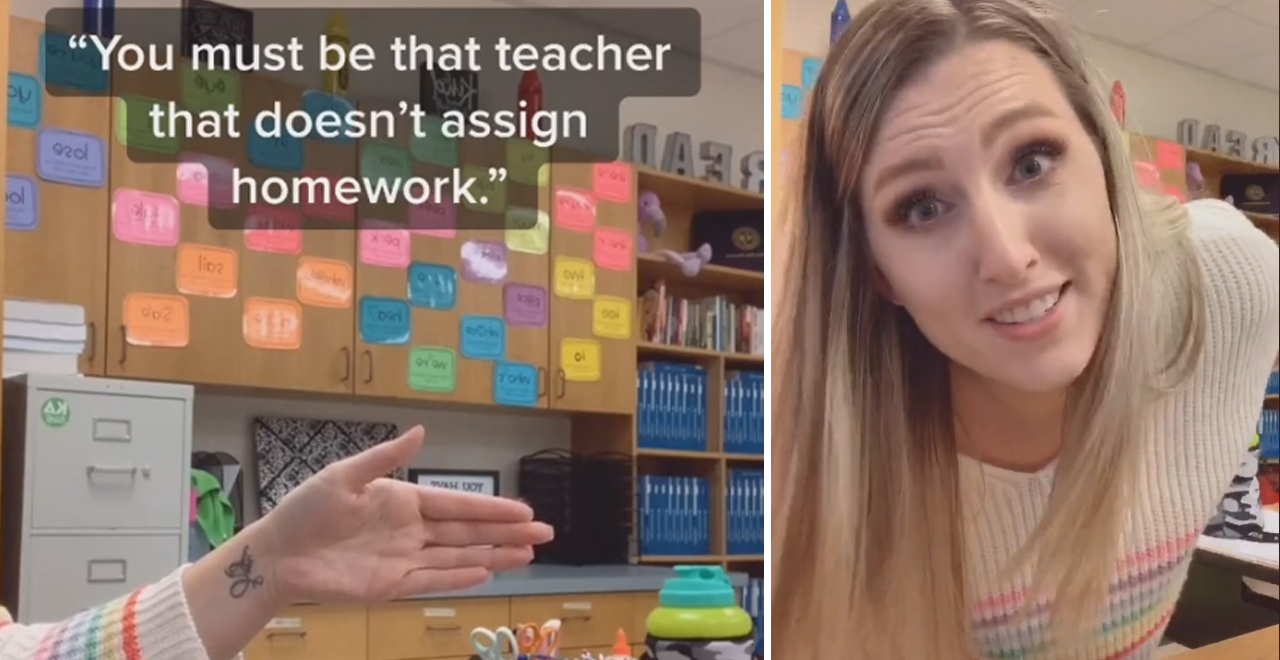 Let's be real here: 2020 is a trash fire. Every day something new happens that has all of us shaking our heads, chanting "serenity now!" and leaning on whatever self-care techniques we use to stay say because this year has been hell on our mental health.
And most of us don't even have crappy ol' homework to contend with.
Our kids do, though, and under far tougher, and stranger, circumstances than usual. I have to kids doing remote learning and it's not easy for anyone. The days are long, the interaction with their friends, classmates, and teachers is sparse, and things are hard. And then there's homework.
Homework sucks, and there is a growing feeling that it doesn't do much good. There have been studies showing that it's at best useless and at worst detrimental, and when all the schoolwork takes place at home, it may even be redundant.
One teacher sure thinks so, and she's gone viral for her stance. Courtney White is a high school teacher and for the past four years, she hasn't assigned her classes – which include AP courses – any homework. "I believe that the mental health of my students is number one and content comes second," explained Courtney White.
She shared that sentiment on TikTok and it blew up.
Students love the idea, duh, but not everyone did. So after that TikTok garnered over 1 million views, she shared another one defending her philosophy. And it got 4.6M views.
Whether you agree with her or not, Courtney definitely seems to know what she's doing and is probably a better judge of how well her students are learning than the naysayers online. And good for her for taking her students' mental health into consideration.
She should probably start teaching courses on going viral now too. No homework necessary.