Parody of Gender Reveal Parties Shows One Going Horrifically Wrong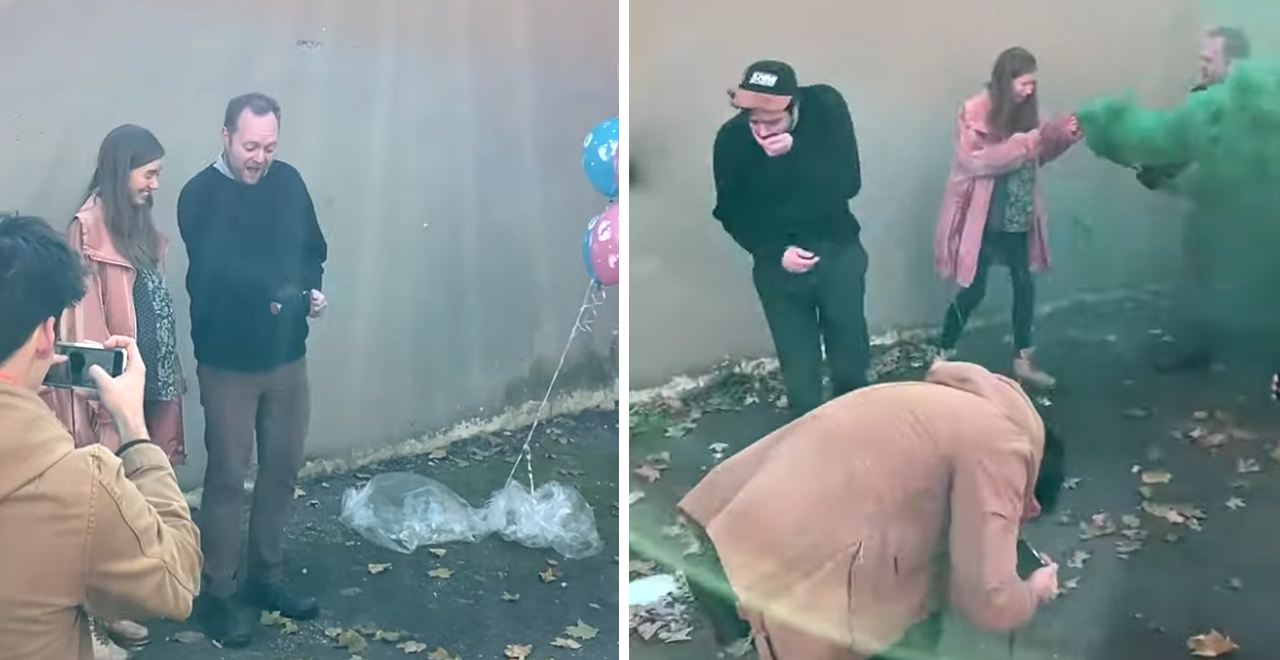 If you're anything like me – and I wouldn't wish that on you – you're probably a little sick and tired of all the elaborate ways parents and people, in general, use social media to make a big deal out of things that really only matter to their own friends and family.
From pregnancy announcements that are clearly engineered to go viral, the college admissions announcements that often only serve to display gross levels of entitlement and privilege, social media has become a repository of videos of desperate people looking for attention. Gender reveal videos are perhaps the most egregious example of this trend.
We've all seen dozens of these videos by now, some of which are clever, most of which are not, and a few of which have caused actual disasters.
One couple just shared their gender reveal video, and though I'm as sick of these things as a person could possibly be, I did enjoy their version:
Okay, so it's clearly not real. But kudos to this couple – if they even are a couple – for finding a clever way to both upend our gender reveal expectations and viciously mock everyone who has ever shared one of these kinds of videos online. Instead of revealing the gender of their forthcoming baby via an adorable tuft of blue or pink powder, their gimmick backfires, unleashing a deadly toxin that immediately afflicts everyone in the vicinity.
As the crowd screams in terror and agony and many of them collapse to the ground – DEAD – the dad can be heard yelling "I'm sorry, God! WHAT HAVE WE DONE?!"
The video was created on TikTok by @thismightbefunny, where it has more than 47,000 likes and a thousand comments, and on Twitter, it has over 70,000 retweets and almost 300,000 likes.