The Fart Gender Reveal to End All Gender Reveals, Hopefully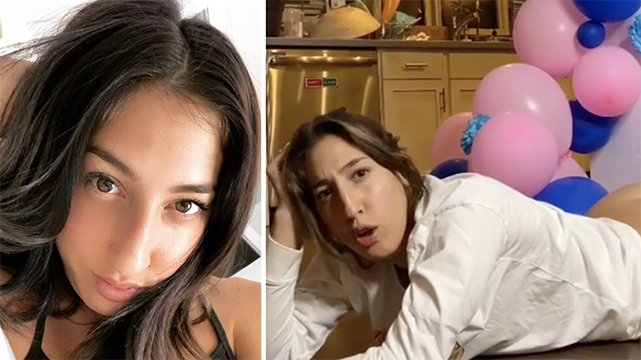 We as a society are in an abusive relationship with gender reveal parties.
As the bar for excitement and legitimacy continues to rise when it comes to the methodology for discovering a baby's sex, soon-to-be parents have suffered injuries, started fires, and even set off an explosion that resulted in millions of dollars in property damage.
We shake our heads and scoff but there's always another couple who wants their turn in the limelight, ready to do a bigger, better, and more inventive reveal than ever before.
However, now it's official – we've done it. While desperately scraping the bottom of the gender revelatory barrel, we've discovered a new low.
View this post on Instagram
Yes, your eyes (may they rest in peace) do not deceive you. That is YouTuber Paige Ginn, bottomless on the floor, squeezing out a fart to propel blue powder out of her anus. The azure butt cloud sets her friends—two-thirds of whom are also pantsless—into a celebratory frenzy.
The video has garnered an astonishing 800k views on Instagram and over 400k views on YouTube.
Do we laugh at this? Cry? I just have so many emotions right now, none of which are a result of just learning a baby's gender.
Interestingly enough, the alleged founder of gender reveal parties herself is ready for the tradition to end or, at the very least, evolve in some way.
"Who cares what gender the baby is? I did at the time because we didn't live in 2019 and didn't know what we know now – that assigning focus on gender at birth leaves out so much of their potential and talents"
-the inventor of the gender reveal party pic.twitter.com/yQIl5lMjb1

— Avery Alder (@lackingceremony) July 25, 2019
All this to say, be happy that you're having a baby! Celebrate! Go nuts! It is truly a magical event and nothing in this world can compare.
But that doesn't mean you or anyone else should fart colored powder out of your butt.