"Certified Young Person" Paul Rudd Has a Message for Maskless Millenials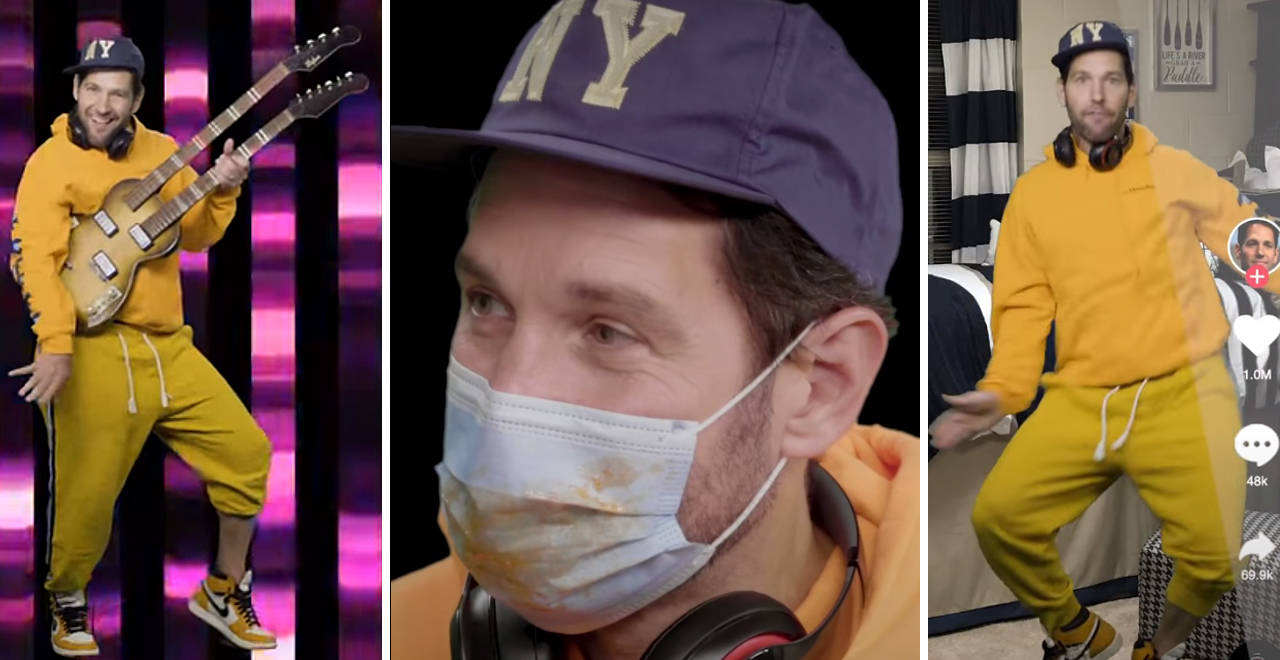 Six-plus months into this pandemic, we're all at the end of our ropes. The ongoing debate about wearing a mask (what debate: WEAR A MASK!) and the constant flow of information about testing and infections and the death toll is wearing on all of us. The last thing most of us want at this point is another public service announcement from a coddled celebrity telling us how to live our lives.
Unless that celebrity is Paul Rudd. Everybody loves Paul Rudd!
Yesterday, one of those aforementioned PSAs was released, featuring Ant-Man himself beseeching his fellow Millennials, and the rest of us, to wear a mask. But instead of being an earnest, self-serious message to a population that couldn't have less interest in hearing someone preach at them, Rudd did what he does best and just goofed around for two minutes.
Throughout the video, which Rudd filmed at the behest of New York Governor Andrew Cuomo ("Cuomes," as he calls him), Rudd dresses and speaks – sort of – like a "certified young person," absurdly attempting to throw around slang and references that actual young people (Rudd is 50!) might use these days. And he does it really poorly. And hilariously.
I promise, whether you want to wear a mask or not, these very funny two minutes are worth your time: