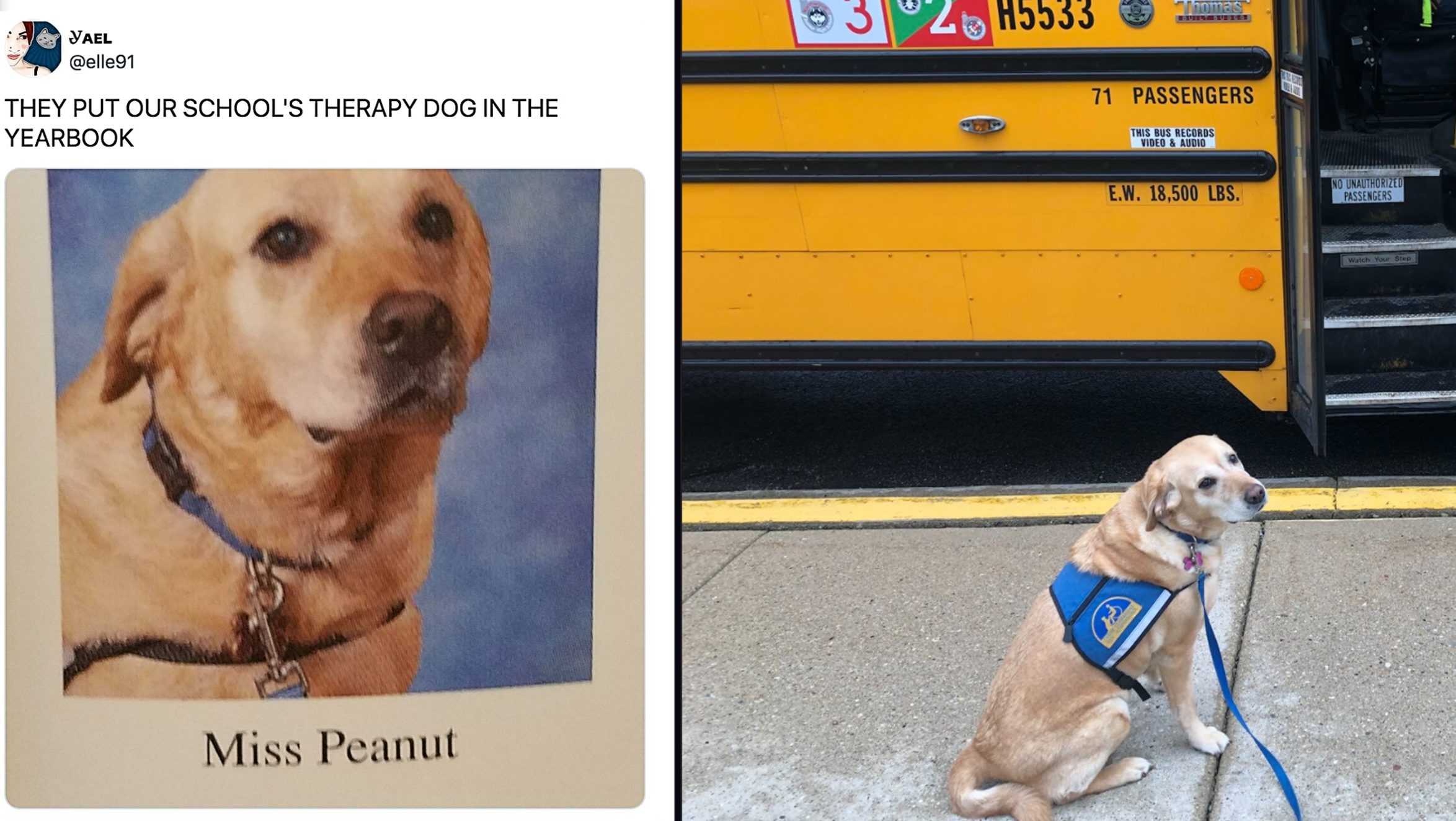 Credit: Courtesy of Pamela Kramer
It's common knowledge at this point that dogs are man's best friend. But thanks to people like Pamela Kramer, dogs are also kids' best friends – even if they don't have the privilege of having a dog at home. Well over a decade ago, while working as a teacher, Pam began the rigorous process of applying for a facility dog. Facility dogs are trained by professionals as service dogs for those with disabilities, but for one reason or another, aren't quite "up to snuff." Instead, these highly-trained dogs go on to change lives in other ways. Enter Peanut.
THEY PUT OUR SCHOOL'S THERAPY DOG IN THE YEARBOOK pic.twitter.com/FYHMMcqddB

— Ꮍᴀᴇʟ (@elle91) May 29, 2018
Peanut was one of several dogs Pam had by her side over her years as a teacher. "Peanut is smart," Pam told The Dad, "but she's not a hard worker. She'd rather snooze on the couch and get petted than actually work."
With the training of a service dog and the work ethic of a kid on summer vacation, Peanut was the perfect candidate for a facility dog. After being trained by Canine Companions for Independence, a highly-respected service dog organization, Peanut entered a very different kind of school with Pam.
Before they could interact with their new classmate, Pam ensured her students knew how to safely interact with Peanut and other dogs they may encounter. She showed her students some of Peanut's many tricks, skills that service dogs used daily to make their humans' lives easier.
Don't worry, she's a pawfessional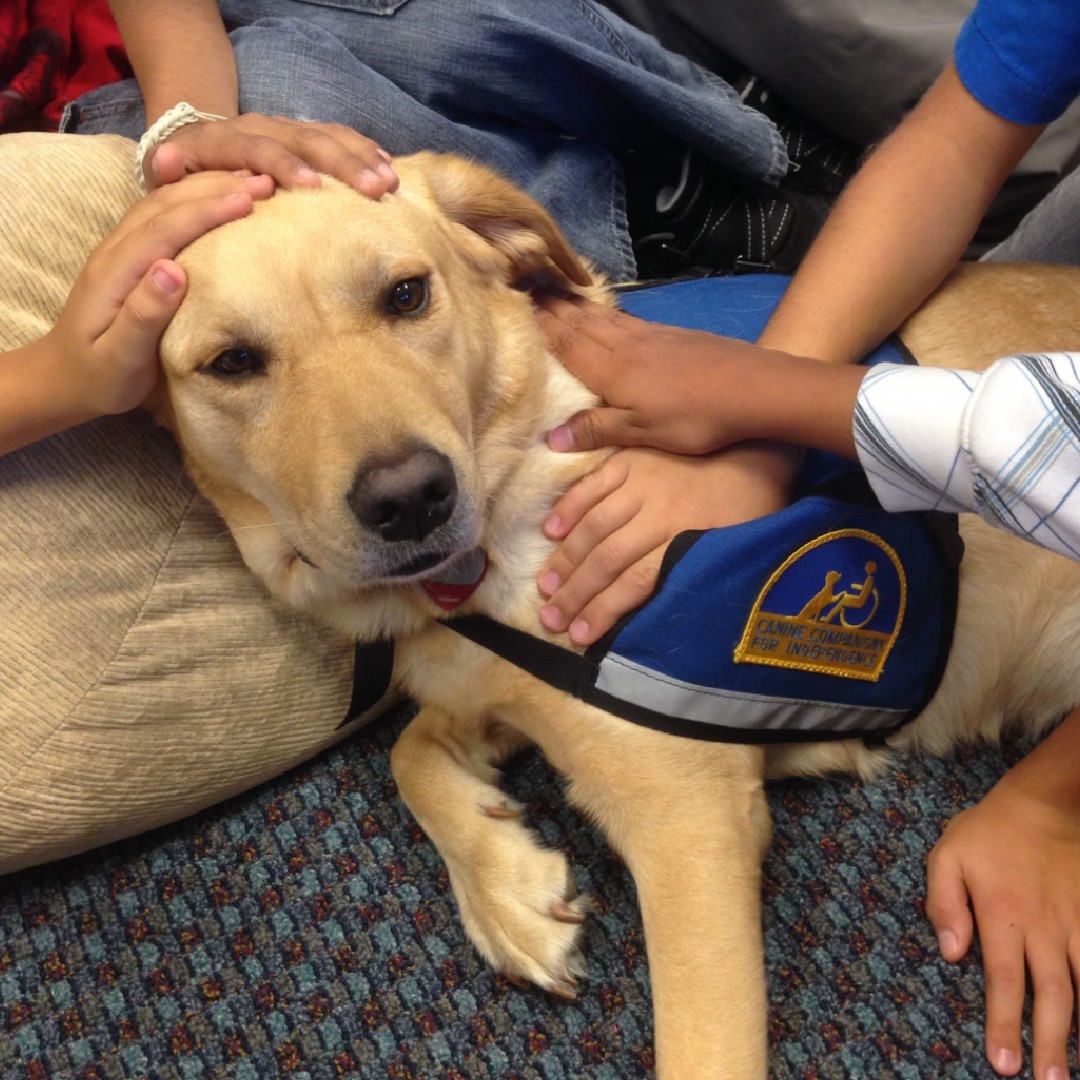 "I'd drop my phone and Peanut would pick it up, put her front paws in my lap and hand it to me," Pam recollected. "Every time kids saw her in the hall, you could see the smiles on their faces. She brightened everyone's day even if they just saw her passing them."
Peanut, Bentley, and Sadie, three facility dogs that worked with Pam over the years, had an immeasurable impact on students and staff alike. "One time," Pam recalled, "we had a fire drill and Peanut lay by the lockers with the kids showing them how to be quiet. Another time DCFS had to interview a young boy and Bentley was there during the interview with the boy petting him. I could see how comforting it was for him to have Bentley there."
Bentley hard at work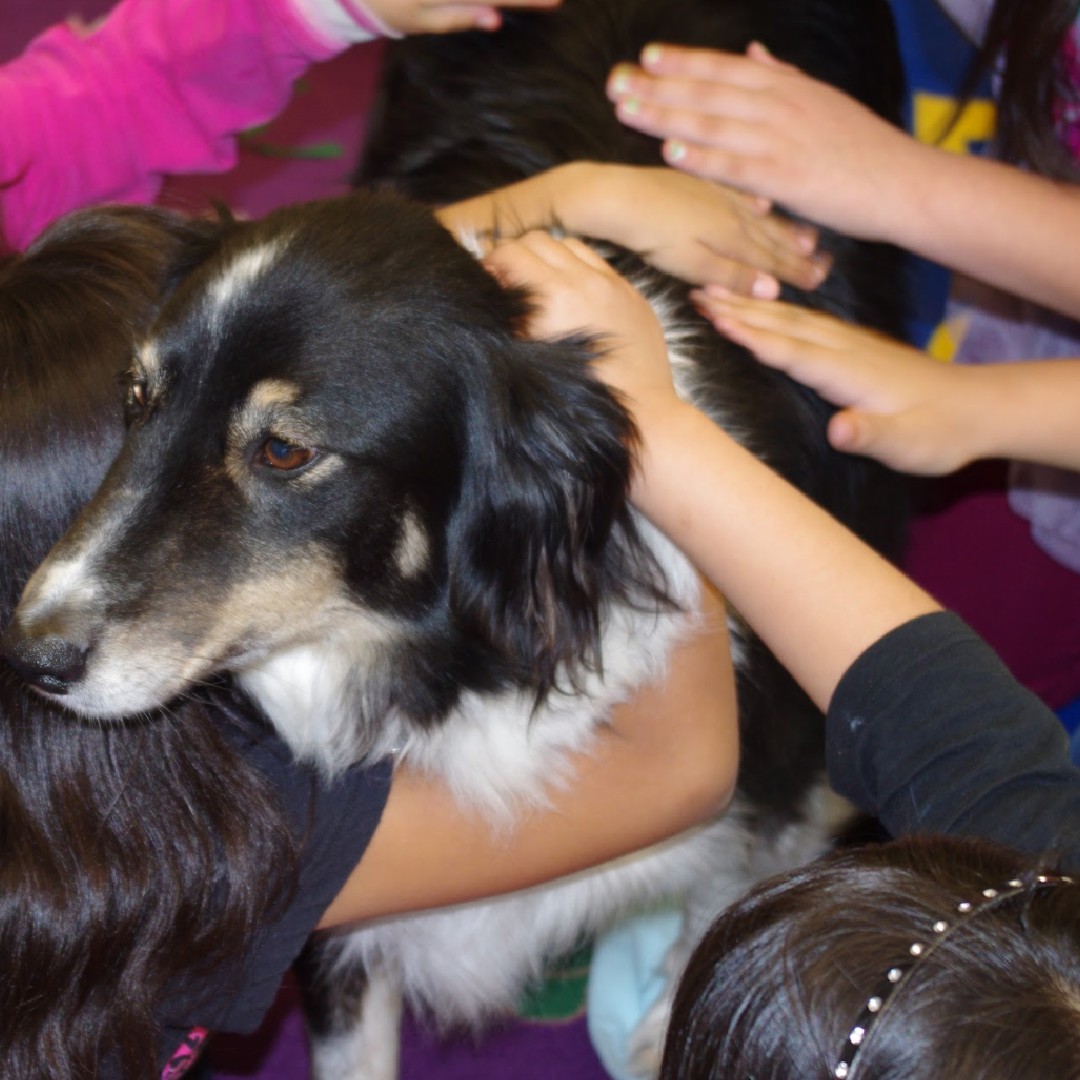 Students benefited from the presence of Pam's facility dogs, so much so that some of their families went on to adopt Pam's foster pets. Growing up is no easy feat, and for many kids, school isn't exactly a stress-free place. The presence of facility dogs like Peanut provides a much-needed smile for students and staff, as well as emotional support during trying times.
"My daughter also has a CCI dog she's using as a school psychologist in classrooms with low functioning kids," Pam explained. "Recently the school custodian died suddenly and she brought her dog, Nifty, to the grief session. They asked her to return with the dog as they felt the dog was MUCH better at comforting them than the grief counselor! Of course. The students love Nifty."
To learn more about Pam, visit her website.