Just because some folks hold the reins a little looser on their kids doesn't make them bad parents, but Stephen Crowley is definitely pushing those limits… or at least that's what he wants you to think.
As we've covered before, Stephen was well known for playfully Photoshopping his infant daughter, Hannah, into precarious situations. The creations were so convincing that plenty of worrisome parents have been duped.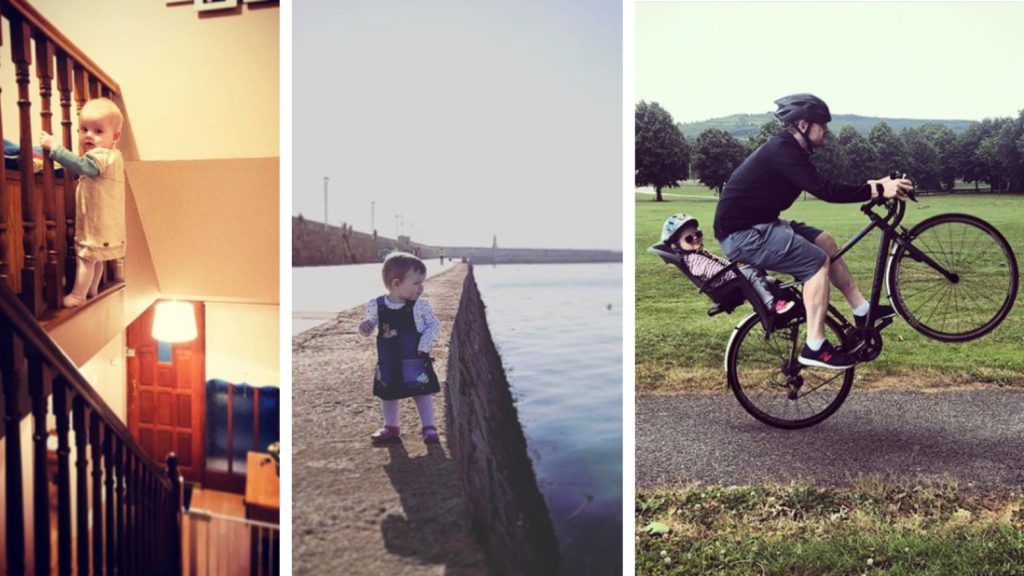 While his Photoshop skills are great, the photos really work because Stephen typically refrains from going over the top. The subtly really makes it believable. Take this photo captioned, "Autumn walks," for example:
View this post on Instagram
Stephen didn't need to photoshop Hannah sitting on the edge of a volcano to give plenty of people mild heart attacks.
This project was the fun outlet Stephen needed while Hannah underwent treatment for hemophagocytic lymphohistiocytosis (HLH), which required 6 months of treatment in the hospital.
Two years later, this photoshopping papa is back with a now healthy four-year-old Hannah, teaming up with a toddler care brand called Summer to create a new series of images with the same shocking flavor as before.
This time, they are digitally creating scenarios that you would never want to see in your baby monitor.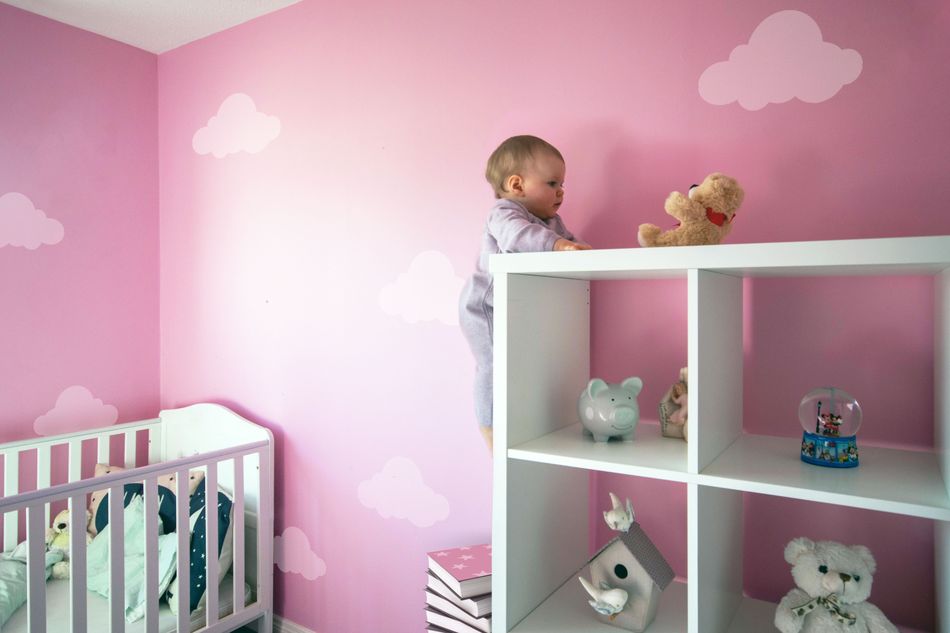 Since Hannah is a bit outside of the normal baby monitor age range, Stephen worked with the baby of a family friend named Ruby, alongside her dog, Dougal.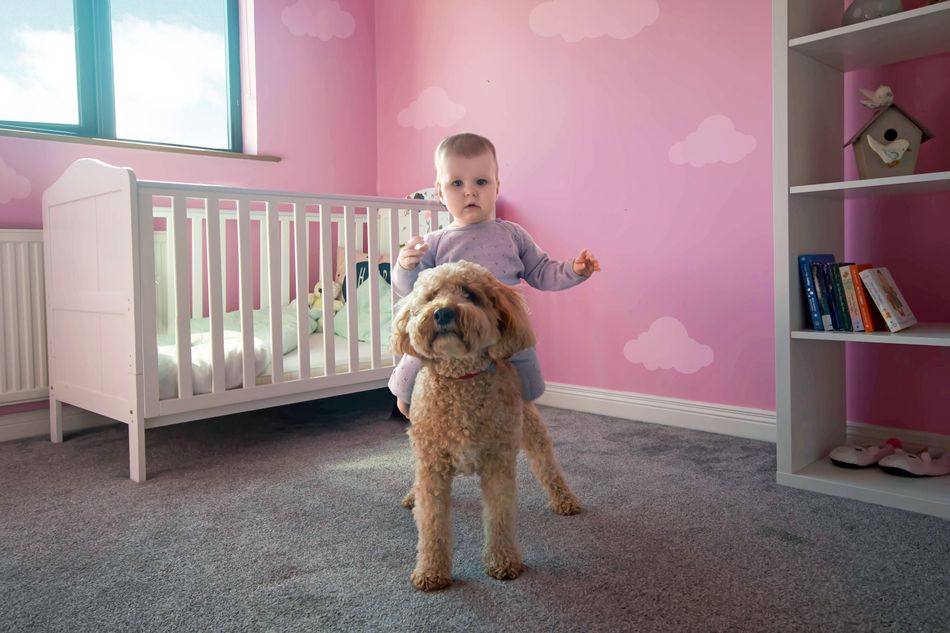 Hannah helped her dad by moving around props, lining up shots, and carrying her dad's hefty camera around.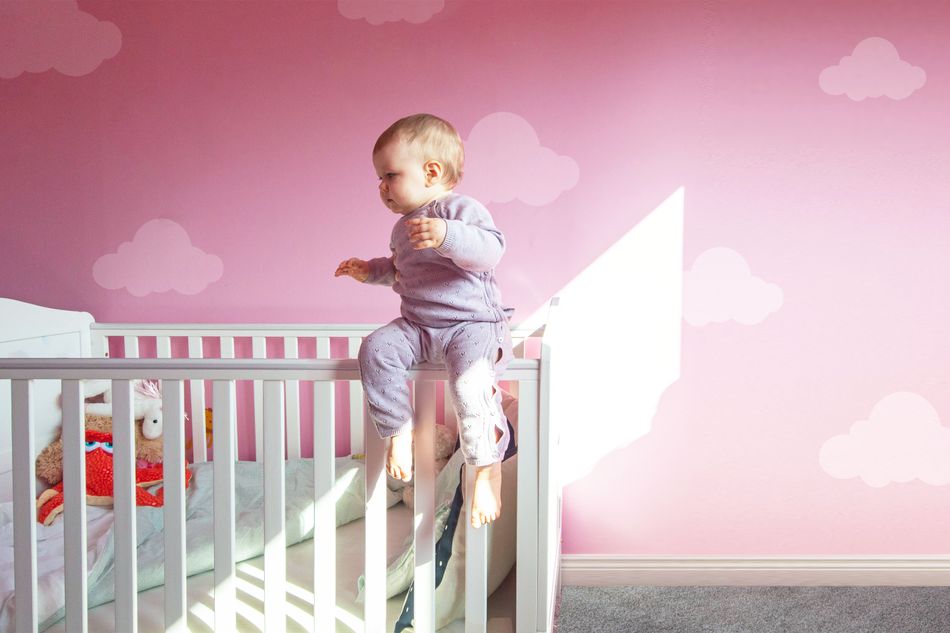 "Hannah is a very curious kid, always loves to help out, and enjoys all things creative," Crowley said. "I only realized upon reviewing the time-lapse that, while I was out of the room, she was adjusting the camera and looking through the viewfinder. I definitely had that proud-dad moment envisioning her following a path to a creative career, such as photography or design."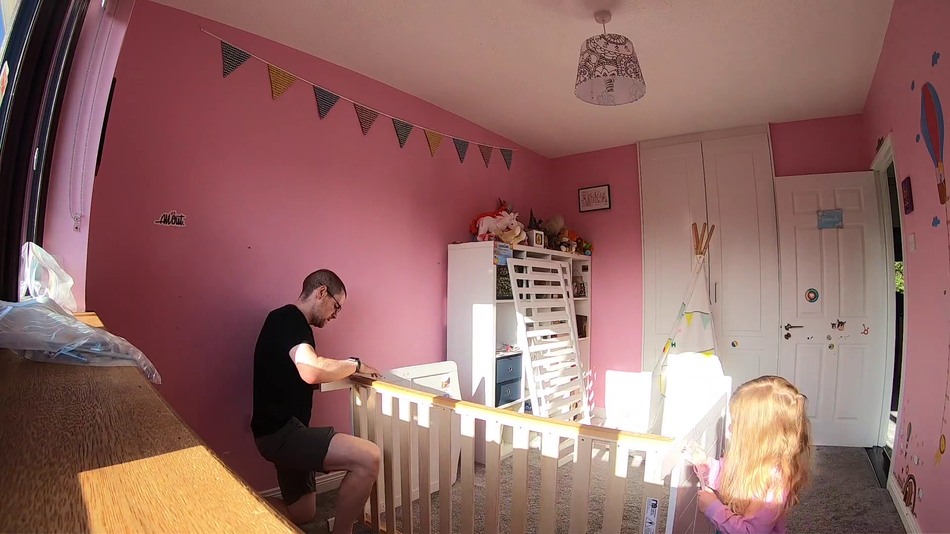 The crew at Summer loved the shoot, but they were even more impressed by Hannah's thorough involvement.
"The last time we saw pictures of Hannah, she had just come out of the hospital." Jen Johnson, the VP of Brand Marketing at Summer, said. "To now see pictures of Hannah next to her dad made us think about all of the other kids who could one day recover like her."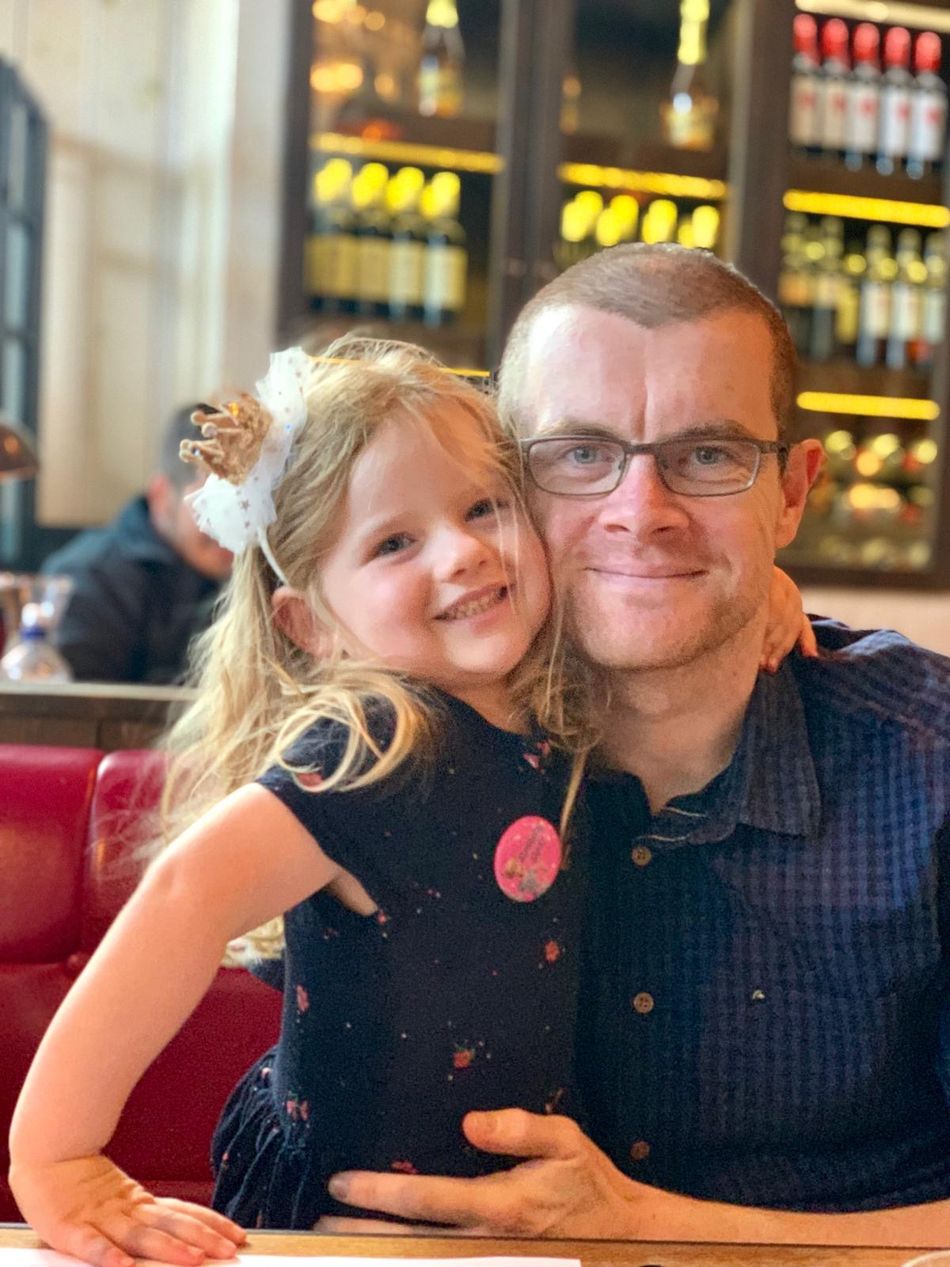 The Crowley's are an inspiring example of how coming together with the right mindset can help carry families through difficult and potentially traumatic scenarios.
"We kept a positive attitude throughout Hannah's illness and leaned heavily on our sense of humor," Crowley said. "Positivity is very powerful, and laughter really is the best medicine."
From now until the end of the year, Summer will match ten percent of sales of their latest baby monitor and donate it to Be the Match's bone marrow registry, a resource that is crucial to Hannah's recovery.