Kraft Unleashes a Pink Candy-Flavored Mac and Cheese For Valentine's Day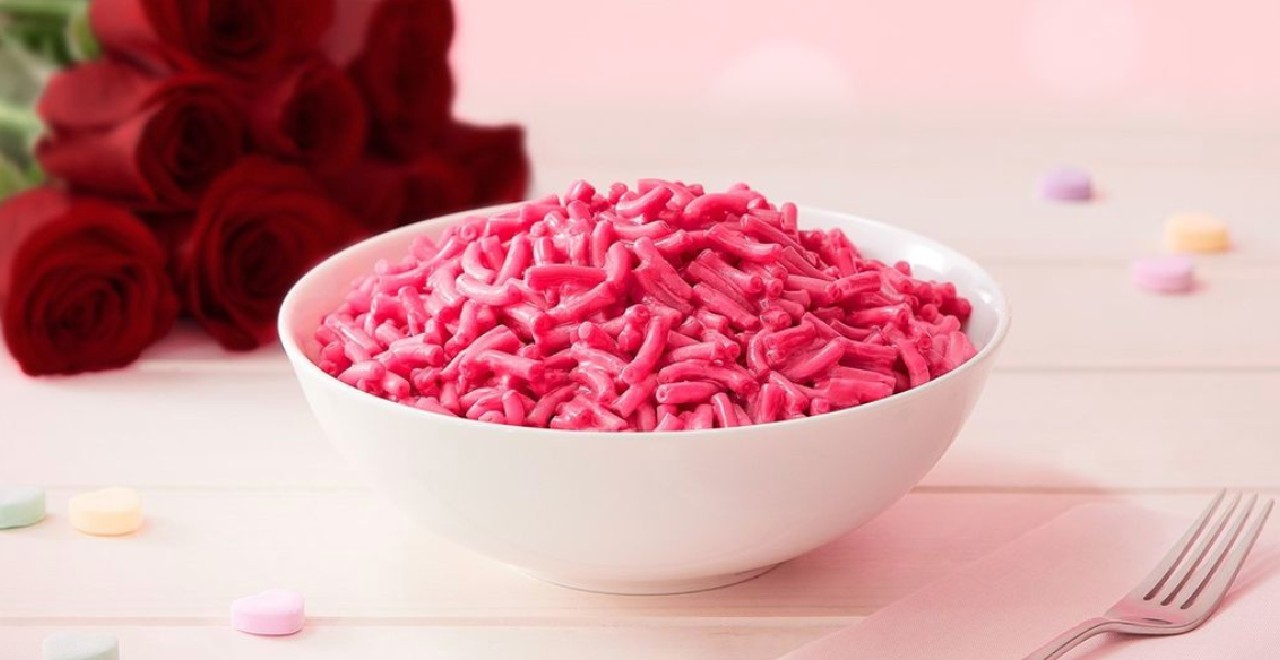 Valentine's Day is a great excuse to do something nice for your spouse. Buy her some flowers? Build her some flowers? Better yet, make her a fancy dinner and buy her some candy? Well, Kraft Mac and Cheese has you covered for the latter with a pink, candy-flavored mac and cheese. We've seen game-changing mac and cheese innovations before like the Cheetos flavored line-up – but this one is pretty exclusive.
View this post on Instagram
Kraft-Heinz announced they'd only be giving away 1,000 kits to create the pink, candy-flavored mac leading up to the holiday. It's just the original mac and cheese, and then you throw the packet of pink powder on top of that and turn it into a pink candy-flavored treat.
The pink powder contains natural flavors, fructose, and vanilla extract, reportedly.
Heads up though, this product will not be on retail shelves. You can only get the pink candy Mac by going to the contest website.
In the announcement, they said there is no better way to show your love on Valentine's Day than saying "you're the mac to my cheese".