College Student Raises $30k+ for Charity by Dropping Pizzas Out His Window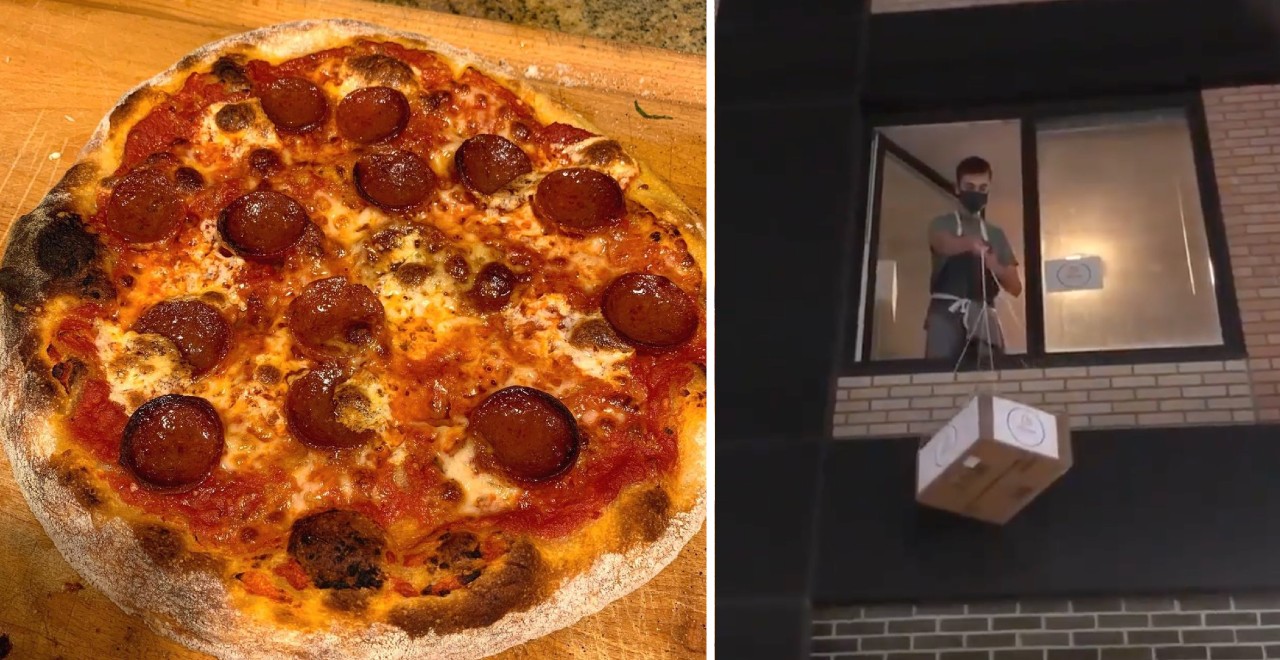 Everyone saw their lives turn on a dime in March of 2020. One day we had plans, the next they were gone, for the foreseeable future. A college student and amateur cook in Philadelphia had been planning a dinner party for friends. When it got called off, he still made them pizza and found a creative way to get it to them. This was just the start of dropping pizza out his window, an act that sounds crazy but has since raised tens of thousands of dollars to fight food insecurity and homelessness. Pizza, but for good!
View this post on Instagram
27-year-old grad student Ben Berman started baking pizza for his friends so they could stay connected, yet socially distanced, during the early months of the pandemic. He bought heavy string from Amazon, created a pulley system, and lowered that pizza right out the dang window. Delicious pizza, falling from the sky.
View this post on Instagram
He said he was self-conscious about his cooking skills, but knew if he dropped it out the window, it would at least bring a smile to his friends.
He started playing with the recipes, then it sort of blew up among his friends. They started Venmoing him cash, and it was the start of him officially starting Good Pizza PHL to continue baking pizza to raise money for charity.
He said he was inspired by his mom, he told the Today Show she was the person who taught him the power of food to connect with people. But it was Barstool Sports president Dave Portnoy who helped launch him to the next level. Portnoy reviewed his pizza on his popular Instagram account, and Good Pizza PHL has been FLOODED with requests ever since.
View this post on Instagram
Every week, he creates a lottery system and selects 20 winners from the 900 (!) weekly requests. The winners can pick up their pizza from the window on Sundays. He donates all the ingredients for the pizza himself, along with his time, and donates all the financial proceeds ($30,000+ and counting) to a variety of charities.
"There's so little overhead, every single penny is given away," he said. "Good Pizza was a way for me to give back during a really hard year."