HS Hoops Player Gives His Basketball Shoes to Opponent Who Didn't Have Any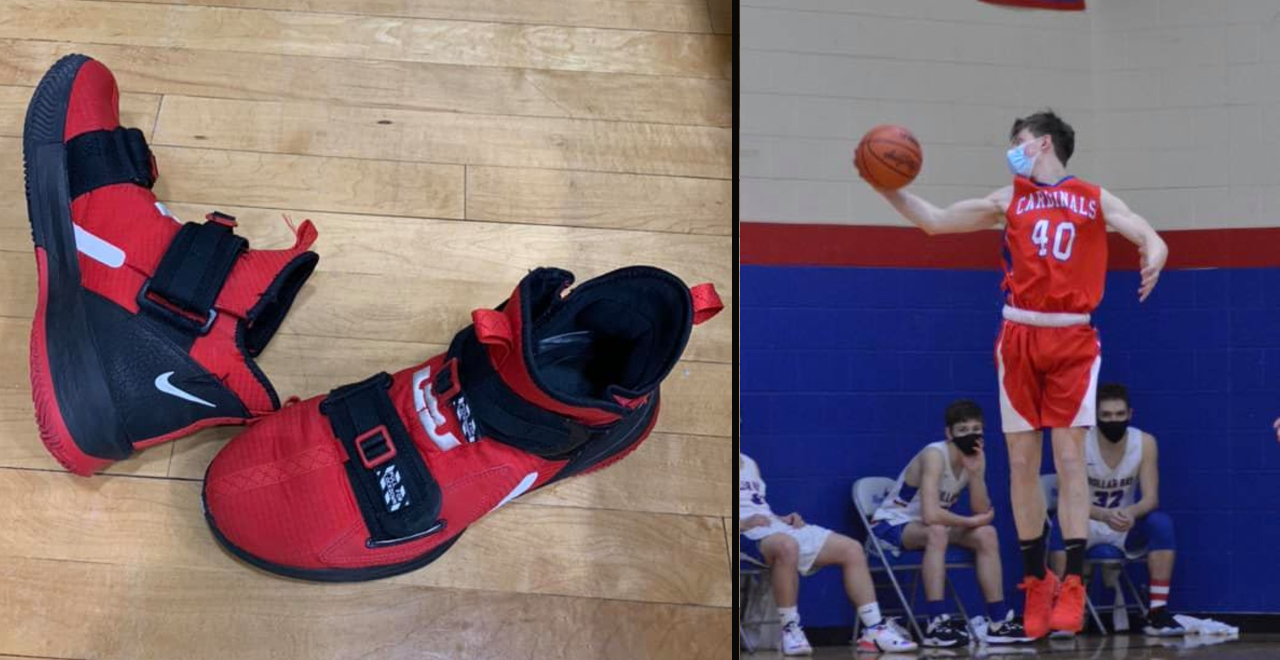 A high school basketball player in Michigan went viral for his off-the-court gesture for a player on the opposing team. It's the type of thing that gets right to the core of what sports are supposed to be about. Matt Montie, a varsity basketball player for Wakefield-Marensico, noticed a JV player from opposing Dollar Bay was playing in shoes that weren't meant for basketball.
So, after the varsity game was over, he quietly gave his shoes to the other school's athletic director to pass along to the JV player. He told a local media outlet he wanted the kid to get a chance to play in true basketball shoes, in this case, some LeBrons from Nike.
Montie told a local news outlet he remembered what it was like being young and not being able to afford nicer shoes for basketball.
"I know how bad it sucked," he said. "Basketball shoes are a necessity. I've rolled a lot of ankles not wearing the right shoes for the right things."
And let the record state, wearing proper shoes is important for all of us. I've rolled ankles myself after stupidly deciding to play pickup hoops in my Air Monarchs.
Montie, who also plays football, said he's learned that lesson the hard way after multiple ankle injuries and said it feels good to be able to help someone else. He also said "they were really good shoes" and he hopes the player likes them.
That's what it's about, competing on the court, and having that camaraderie off-the-floor and the desire to help each other out. Parents push their kids to go hard in sports for a number of reasons, especially because of the longshot hopes of a college scholarship, but that action right there is more valuable than any highlight on the floor. It's the sort of thing that lets you know you're doing your job as a parent when you have a kid who selflessly notices something like that, and goes out of his way to help that person. And to do it quietly, without even making it a big deal.
It was his coach who found out, days later and the athletic director from the other school who mentioned it publicly. Montie's coach said he was very proud of the kid for his action and that it made their whole community look good.
"The kid's got such a big heart," he told a reporter.