Daughter Surprises Stepdad With Every Inspirational Post-It Note He Wrote Her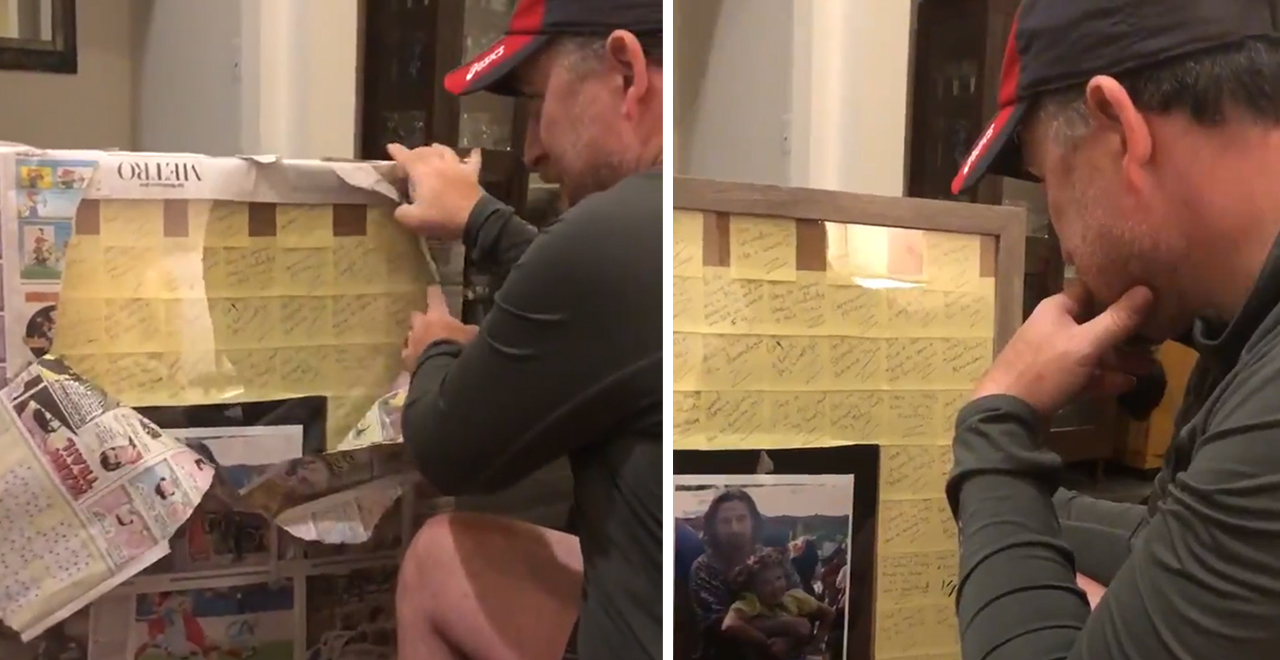 If you're looking for a cool gift for your dad, The Dad Shop never closes. But if you're looking to put something more sentimental together, inspiration can be found in one of the great all-time Father's Day gifts
Check out what this daughter in Maryland did. She surprised her stepdad on Father's Day with a collage of inspirational Post-It notes he had written for her every single day during middle school. She surprised him last year and he begins to tear up once he realizes what he was looking at.
"These are all your notes," he said. The girl sweetly responded, "I kept them all. I love you."
She posted the video on Twitter, where it rightly and justly went viral. Of course, it also sets the bar pretty dang high for everyone else. More than six million viewed the Father's Day reveal.
during middle school, my stepdad used to leave me a note on my door each day to inspire me. well, I kept those notes & It's been 6 years since then. today I gave him those notes back🥰 #HappyFathersDay pic.twitter.com/ftT3sjQEH5

— soph (@Sophia_Kallie) June 17, 2019
So, while there's still time, just scurry together some sort of emotional, DIY gift encompassing an ongoing supportive ritual and involves a half-decade of record-keeping, and you should be good to go. Your dad will love it, the internet will love it, and you will be left wondering how you'll ever top it.
Or, we can always bail you out.