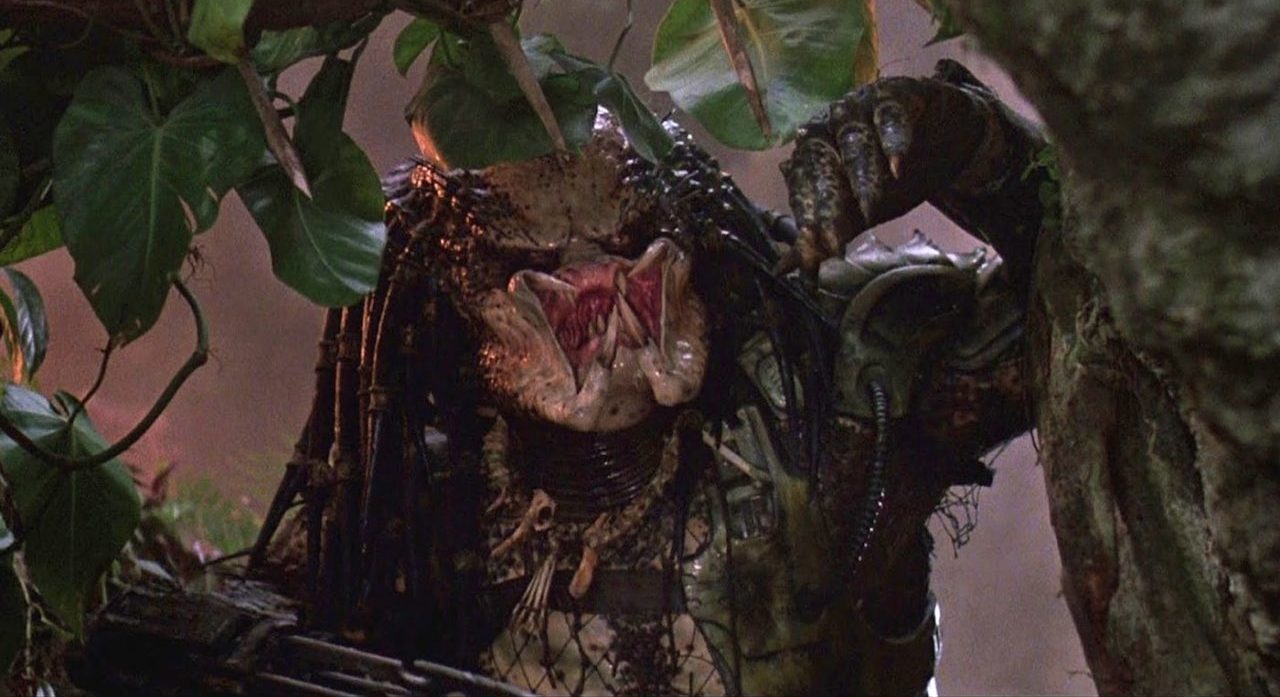 Credit: 20th Century Fox
In this modern world of extended universes and crossovers and sequels, it's never really a surprise when a new edition of a franchise is announced.
Marvel recently snagged the rights to Predator in comic book format. But the iconic character seemed to immediately go back into movie limbo after Shane (Kiss Kiss Bang Bang 4 Lyfe) Black's bomb in 2018.
I love the 1987 original. It's one of the 80's best action movies, features a classic Arnold performance countless quotable lines, and a great line-up of tough guys. A sequel was inevitable, but when Danny Glover's L.A.- set Predator 2 fizzled, the franchise did too, before coming back twenty years later in 2010 for the first of two disappointing entries. (This doesn't include the Aliens crossovers.)
Deadline reports that Dan Trachtenberg who directed the modest but effective 10 Cloverfield Lane, will direct the next installment of the alien big-game hunter franchise. But apparently, he wasn't ready for the news to go public.
This was meant to be a surprise. Been working on this for almost 4 years now. I am very sad that what we had in store for how you could discover this movie will no longer happen. It's a bummer. But also…YAY! https://t.co/pKWz9tDAEB

— Dan Trachtenberg (@DannyTRS) November 20, 2020
All we know so far is that it won't pick up where The Predator left off, so what it's about is anyone's guess. No word on whether Adrian Brody or the xenomorph will be involved but I'd guess not.
In an ideal world, they'll bring Arnold back and he'll just say the same lines we all love from the first one.