Owen Wilson and Vince Vaughn Are "Seriously" Committed to Wedding Crashers 2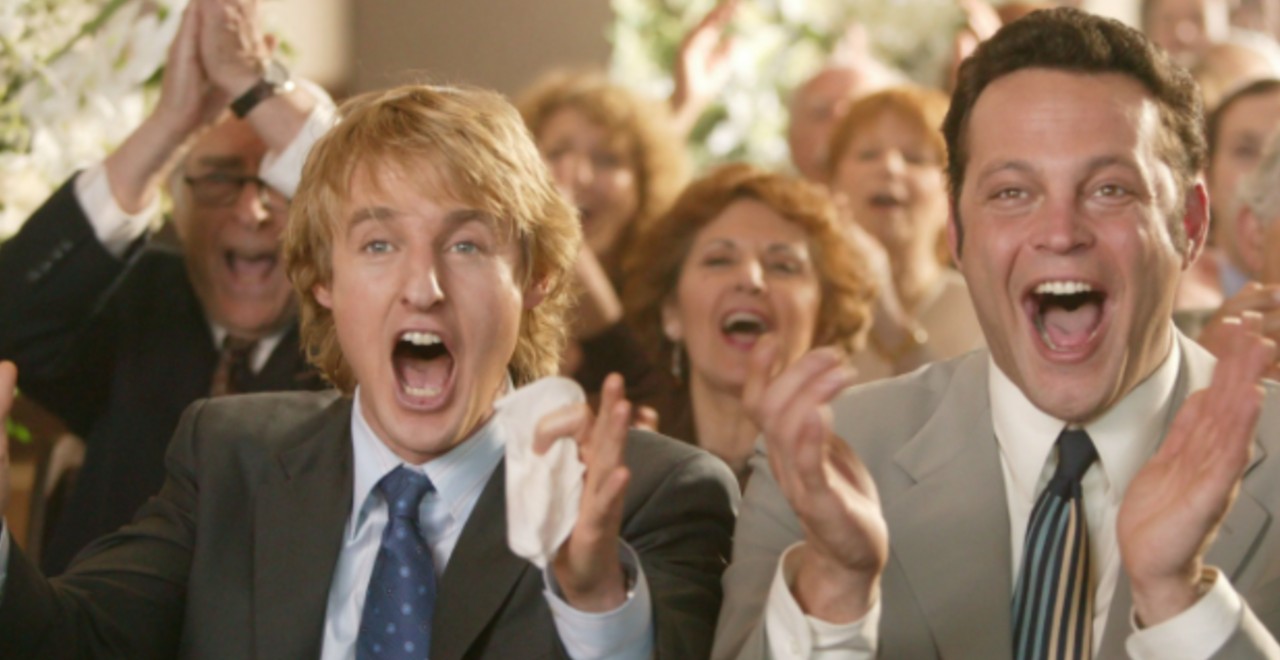 'Wedding Crashers' was a box office hit and now, years later, stars Vince Vaughn and Owen Wilson are 'seriously' talking about a sequel. Vaughn was doing promotion for his latest movie with Entertainment Tonight when he broke the news they were considering a sequel to the 2005 comedy.
Will Ferrell, who has an incredible cameo in the movie, was the first to suggest a Wedding Crashers sequel was in the works. Vaughn's remarks seem to echo that.
"Owen and I and the director of Crashers have been talking for the first time seriously [about] a sequel to that movie," Vaughn said. "So there has been an idea that is pretty good. So we are talking about that in the early stages."
The 2005 comedy was a box office hit but found its momentum on DVD sales and cable reruns. It jumped into that category of movies you keep on if it pops up and has a ton of hilarious scenes. Also, let's not forget the star power Wedding Crashers had. Outside of Wilson, Vaughn, and Ferrell, the movie also had Christopher Walken, Rachel McAdams, Isla Fisher, and some Bradley Cooper guy.
Enjoy this trip down memory lane, in case you wanted a few laughs to brighten your day or wanted to relive some truly classic scenes.
Vaughn said making the movie was fun (obviously).
"It's always fun to make people laugh and go to work with people that are funny," he said.
Now, realistically, I don't know what the sequel would be, exactly. But you know who does? Vaughn and Wilson, and if they have an idea they think is funny enough to work (which, they think they do), then I will trust the process and eagerly await the gang getting back together for Wedding Crashers 2.