Preschoolers Help Senior Home Residents Celebrate Mardi Gras With Parade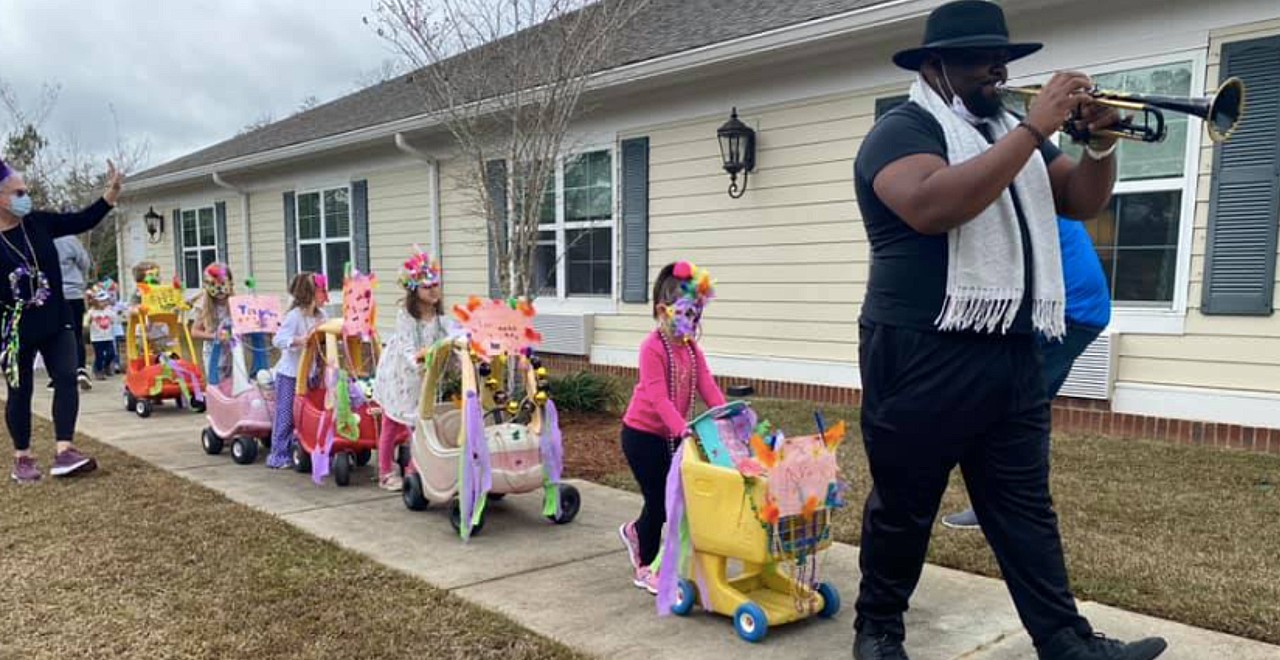 COVID has changed the way we do just about everything. Rather than forgo the activities we love, many of us have found creative ways to safely enjoy our favorite things. Some people, like residents of senior centers, don't always have the resources or the technical abilities to modify their lifestyles as much as they may like. Fortunately, kind samaritans have been stepping up to ensure those quarantined in elderly care facilities aren't forgotten during such an isolating time.
Residents of Fairhope, Alabama are serious about their Mardi Gras celebrations. In normal times, the town held annual Mardi Gras parades, carnivals, and even a ball to celebrate the festive day. This year, however, the town's celebrations were canceled.
Preschool students at Stars Early Learning Academy were disappointed about this year's lack of festivities. The kids loved dressing up and participating in parades, and most kids are still struggling to process why all of their favorite activities have suddenly disappeared. Rather than simply helping their students cope with disappointment, teachers at the academy devised a plan.
Not only would their students get to celebrate Mardi Gras, but they would give back to their community by helping others celebrate as well. Specifically, residents of Country Place Senior Living community. The kids and teachers planned and prepared, and finally, it was time to celebrate the fruits of their labor.
Led by a trumpeter, the young students pushed their decorated floats made of strollers, shopping carts, and even Cozy Coupes around Country Place. They smiled and danced, waving at residents through their windows. The parade was a smashing success, leaving residents of the senior center smiling and filled with joy.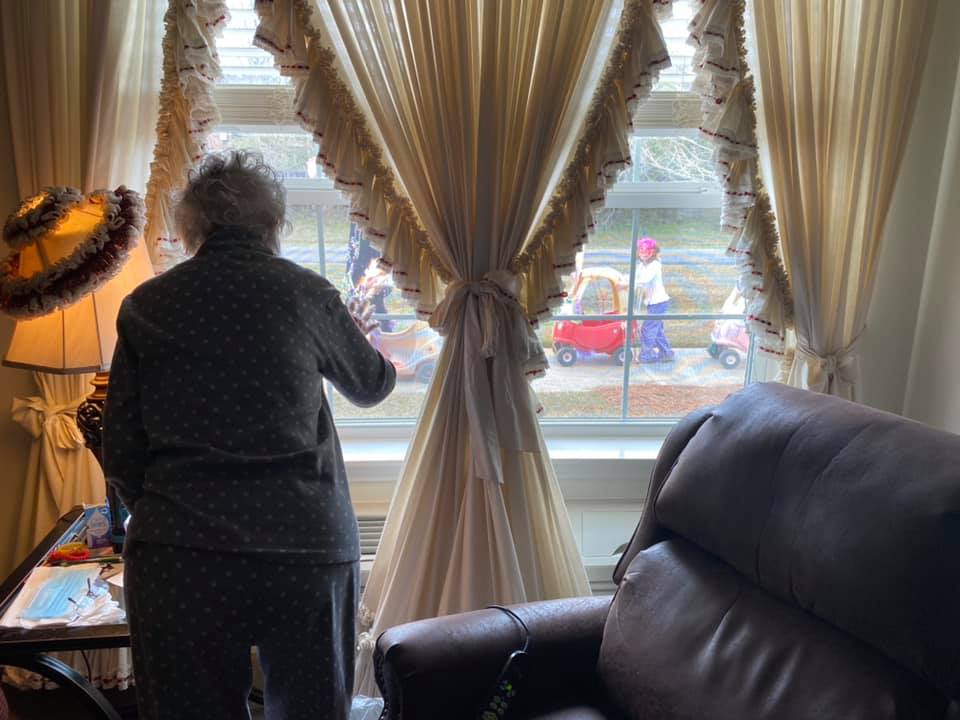 "Another big thank you to our neighbors, Stars Daycare for helping put together our social distanced Mardi Gras parade!" Country Place Senior Living shared on Facebook. "Between the festive live music and kids that are cuter than crawdads, our residents are truly in the Mardi Gras spirit! Laissez les bons temps rouler!"