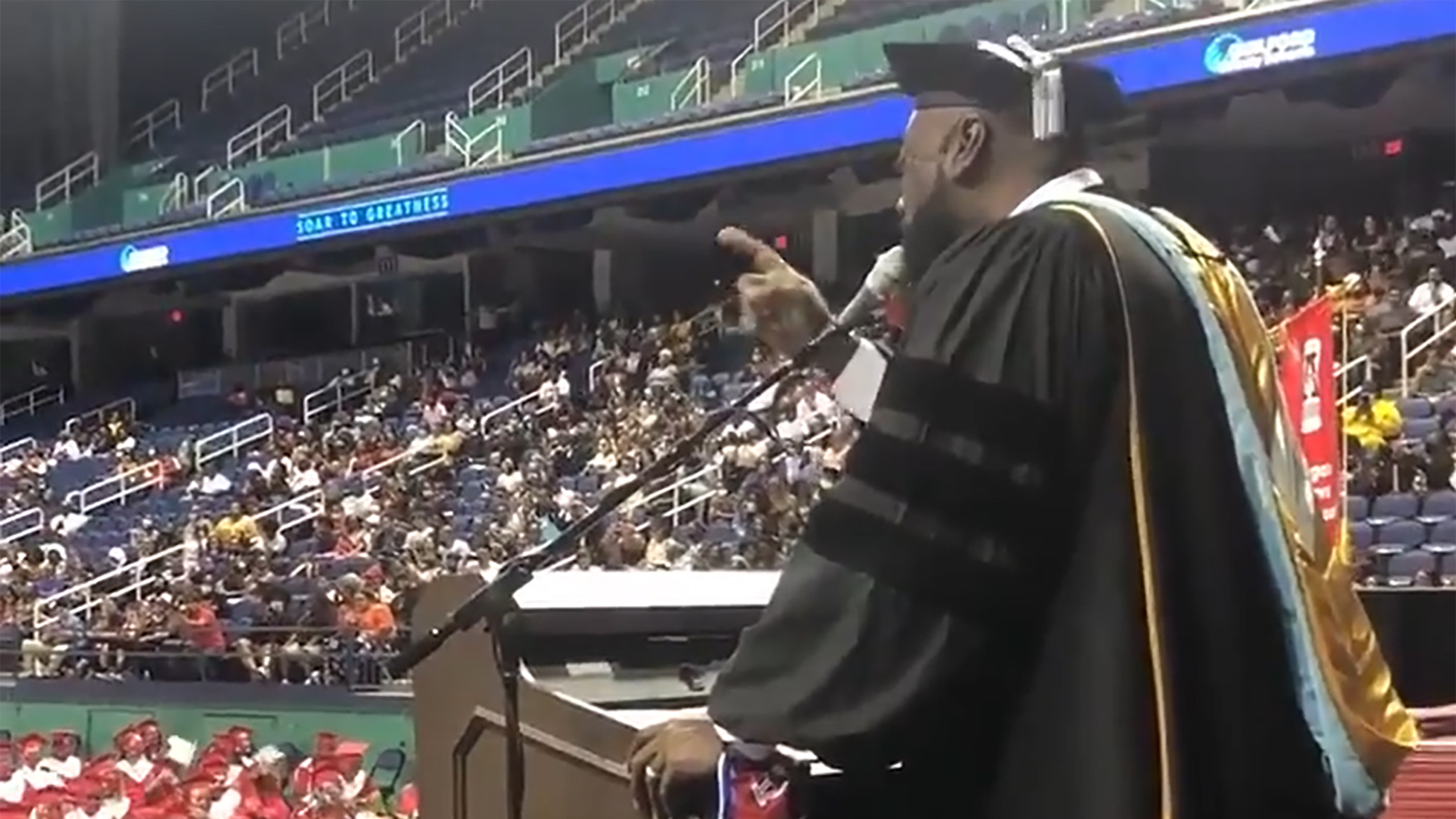 Credit: Twitter/edutopia
Cover songs are tricky. Like remakes, it's not often easy for the new version to live up to the original.
There are some exceptions, of course, though your mileage may vary. Jimi Hendrix's All Along the Watchtower, Jeff Buckley's Hallelujah (for another great Leonard Cohen cover, check out Courtney Barnett's "So Long Marianne" from the MTV Unplugged (Live in Melbourne) album!), Pixies' Head On, Sinead O'Connor's Nothing Compares 2 U, Limp Bizkit's Faith, Prince's guitar solo of While My Guitar Gentle Weeps, we all have our favorites.
Perhaps the most successful cover version of a song ever is Whitney Houston's version of Dolly Parton's song "I Will Always Love You" that she recorded for her motion picture debut in The Bodyguard. That song, and that soundtrack, topped the charts and made a mint for the legendary singer, and she has basically claimed the song as her own.
Until now. Because there's a new sheriff in town, and he's not a sheriff at all. He's a high school principal.
His name is Marcus Gause, and he's the principal at T. Wingate Andrews High School in High Point, North Carolina. During his students' graduation ceremony last weekend, Gause stood at the podium and unleashed an acapella version of the song, completely crushing it to the ecstatic applause of the auditorium.
Principal Marcus Gause surprises the graduating class of T. Wingate Andrews High School in High Point, North Carolina with this moving performance of "I Will Always Love You." pic.twitter.com/jwO2ur0F8s

— edutopia (@edutopia) June 9, 2021
Gause knew that performing a song made famous by two iconic singers was no easy task, but that there was no better way to convey the message he wanted his students to hear.
"Of course, there was a nervousness because nobody sings behind Whitney Houston and the greats like Dolly Parton, but the lyrics were really what I was trying to portray to my students," Gause told ABC News.
"One of the things that the pandemic has really taught us is that we need more love, that students know that we love and care for them," he added.
After singing the song, it's a pretty safe bet that those kids know exactly how he feels about them, and what he wants for their futures: joy, happiness, and, above all, love.
Check out an interview with the talented principal: