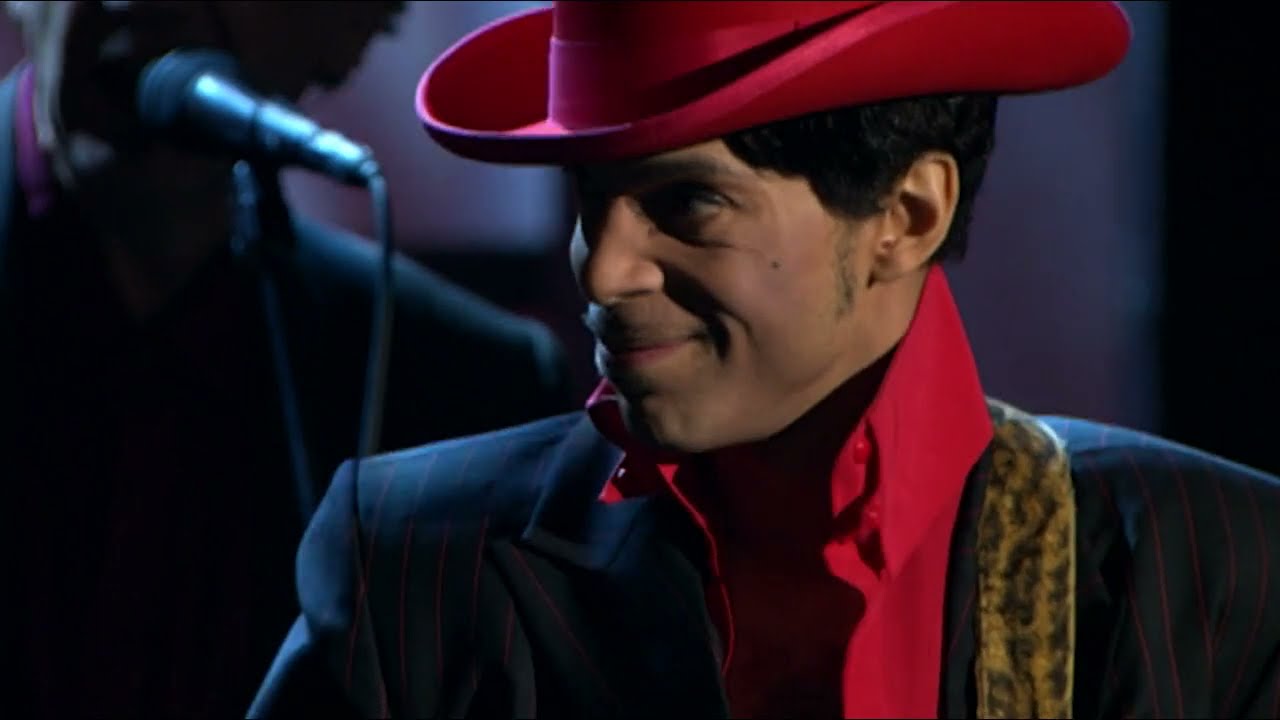 Credit: YouTube/JAGtenthplanet
Way back in 2004, I happened to be flipping channels when I stumbled across the rebroadcast of that year's Rock and Roll Hall of Fame ceremony on (I think) VH1. This was back before streaming, and even before YouTube existed and offered access to every memorable moment that had ever been filmed. Suffice to say, I got really lucky to stumble across it.
The line-up that year included George Harrison, Tom Petty, Steve Winwood, Jeff Lynne, and Prince, all of whom were honored earlier in the program and most of whom were on stage for the show's closing all-star jam which featured all the inductees (with Dhani Harrison standing in for his late father) performing Harrison's classic Beatles' track, While My Guitar Gently Weeps. It's been nearly 20 years and I have never stopped talking about this performance, for one reason.
About halfway through the song (at the 3:29 mark), which is basically front-lined by Petty with support from Winwood and Lynne, Prince septs out of the shadows and absolutely takes over, lighting the ceremony on fire with one of the greatest, if not the absolute best, guitar solos of all time.
Anyone who has listened to Prince knows he's an incredibly talented artist, but if you only know the hits or heard him on the radio or MTV, you might not understand how proficient a musician he is, especially at guitar. At his concerts, he regularly tears up covers of classic rock songs by the likes of Led Zeppelin, the Rolling Stones, Jimi Hendrix, and more, and this performance at the Rock and Roll Hall of Fame puts his full powers on display.
No description can do his performance justice. Every time you think the solo has peaked, he unleashes a new riff and takes it up a notch, clearly having a blast the entire time. It wasn't on YouTube at the start, but it is now, and it has over 100 million views, and it's about to have even more when I finish this and go watch it again.
Now, the director of the ceremony, Joel Gladden, has re-cut the footage to focus even more on Prince during his solo, including more close-ups as the purple one blows the audience's – and Tom Petty's, and especially Dhani Harrison's (just look at the awe on the kid's face as Prince goes off) – minds. Gladden explains his intentions in an article about the footage in the Los Angeles Times.
Is this version of the footage better? Maybe, maybe not. But it hardly matters because the solo remains the same, and the solo is simply incredible. Watch the director's cut below, then go back and watch the original footage that I watched all those years ago, and then just go back and forth and watch the solo over and over, as I've been doing for some 15 years.
And if you can tell me where the hell his guitar goes at the end, when he simply throws it up into the air. It never comes down!
Watch below: