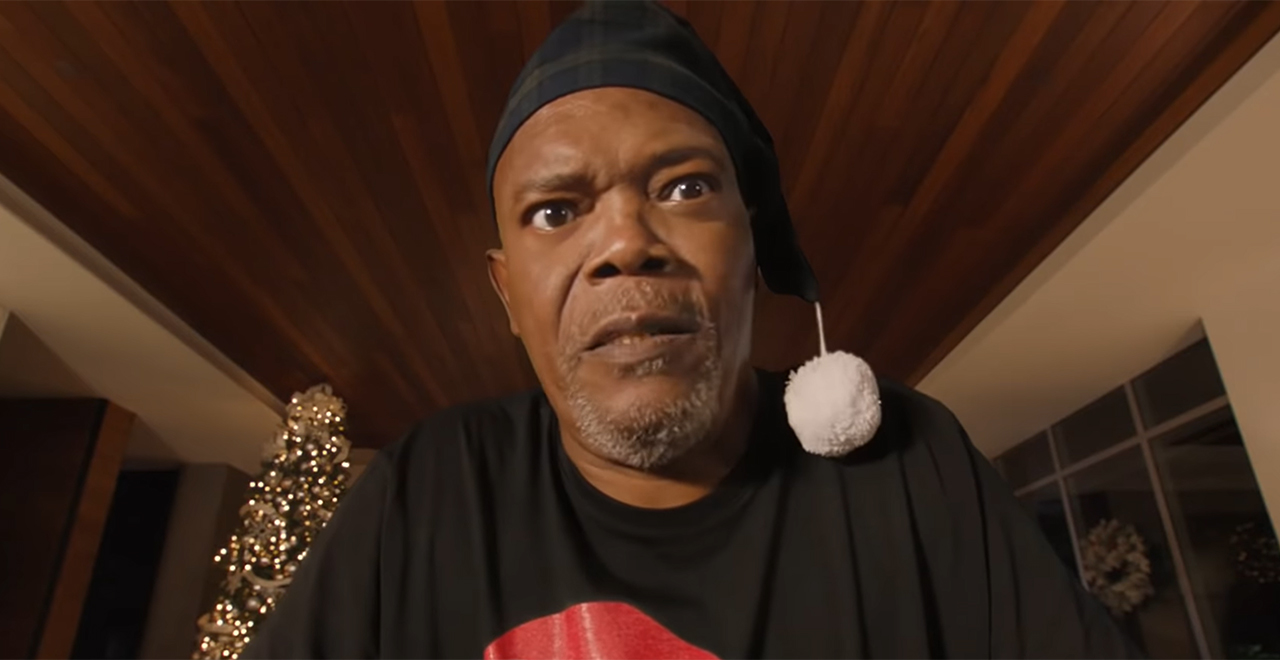 Credit: YouTube/Capital One
It's hard to believe that Quentin Tarantino's Pulp Fiction, the movie that resurrected John Travolta's career and made Samuel L. Jackson a star, was more than 25 years ago. But it was, and while the two stars have remained in the public eye over the last few decades, with Jackson appearing in seemingly every other movie that hit theaters, and will soon be taking over the streaming screens, it's been a while since they appeared together.
But not anymore! Capital One, the credit card company for which Jackson has served as spokesman for a while, released a new Christmas themed commercial in which Travolta stars as Santa Claus and gets a quick video drop-in from Samuel, who… appears to be playing himself?
He informs Santa of Capital One's feature that applies shopping coupons when you check out, hoping to get off Santa's naughty list. Before he is willing to take him off the naughty list, Santa asks Samuel if he's "off the naughty words," obviously referring to Jackson's penchant for f-bombs.
Jackson is even wearing a Pulp Fiction related t-shirt, one that shows a hamburger and reads "happy holidays with cheese," referencing one of the movie's signature exchanges. The spot ends with a dance party, during which Travolta recreates his classic Pulp Fiction dance – complete with the Batusi – while dressed as Santa.
Check it out: