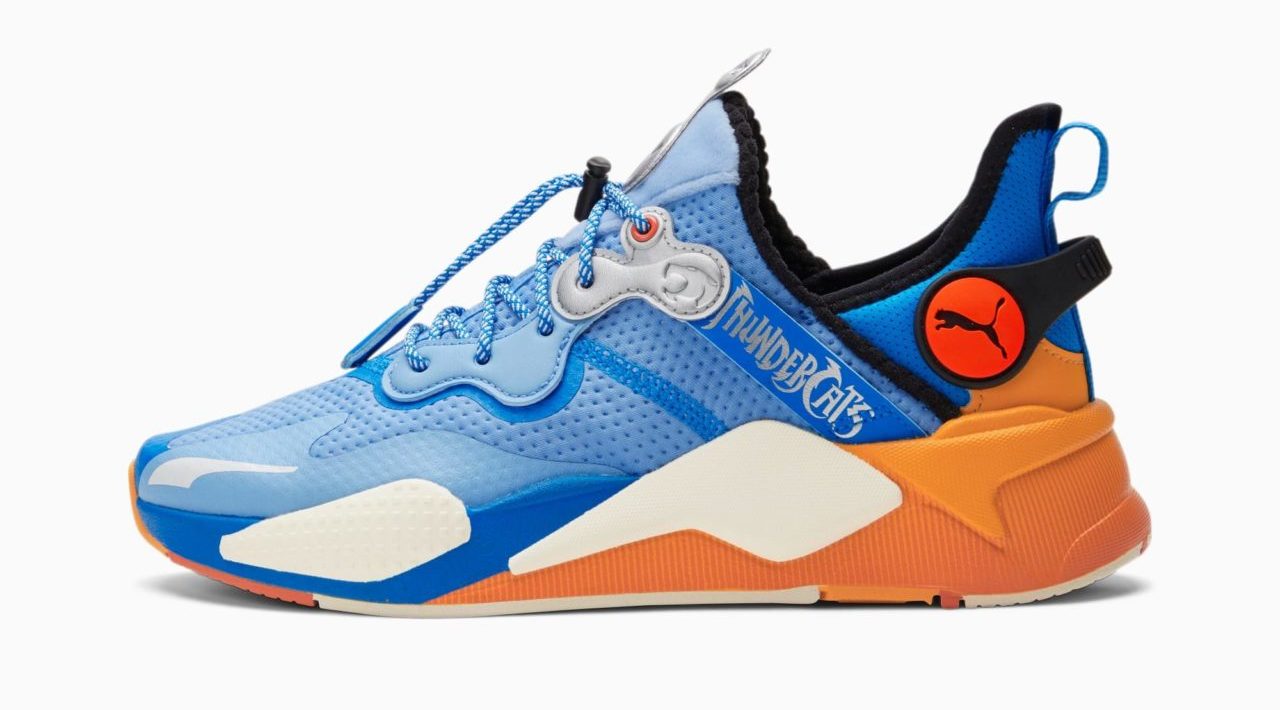 Credit: Puma
I'm not much of a sneakerhead, but I do love Thundercats! It might seem strange to lump these two things together, but it wasn't strange to Puma.
Puma created a line of footwear inspired by the classic 80s cartoon, and they look incredible.
Hold on. Puma quietly announced ThunderCats shoes? pic.twitter.com/sS1HE0sZxQ

— Alan Johnson (@TheAlanJohnson) March 4, 2021
The Puma website describes the Puma X Thundercats collection:
"It's time to rewind in the first-ever PUMA x THUNDERCATS collaboration. We dusted off the VHS tapes and pulled this one straight out of the archive, fusing futuristic PUMA silhouettes with vintage inspiration from some of the most cult-classic characters of all time. Collection silhouettes feature signature graphics and color references from fan favorites Lion-O, Cheetara, and the Cat's Lair."
Puma also released trailers for the new shoes, displaying them inside a ship clearly modeled on the one from the show:
There's a trailer for them too! pic.twitter.com/oVMF9k4TKu

— Alan Johnson (@TheAlanJohnson) March 4, 2021
They did another trailer for them! pic.twitter.com/mvxpZq0nN3

— Alan Johnson (@TheAlanJohnson) March 5, 2021
Lion-O's sneakers are blue and orange, just like the young leader, Cheetara's include her signature spots, and the Cat's Lair sneakers are black and white. They are available for adults, juniors, and little kids/toddlers, in case you want to indoctrinate your children into the majesty of the Thundercats.
Get them here and buy them up! If these sell well maybe we'll get some Panthro, Mumm-Ra, and Snarf editions next!