NASA Scientists Achieve Quantum Teleportation Breakthrough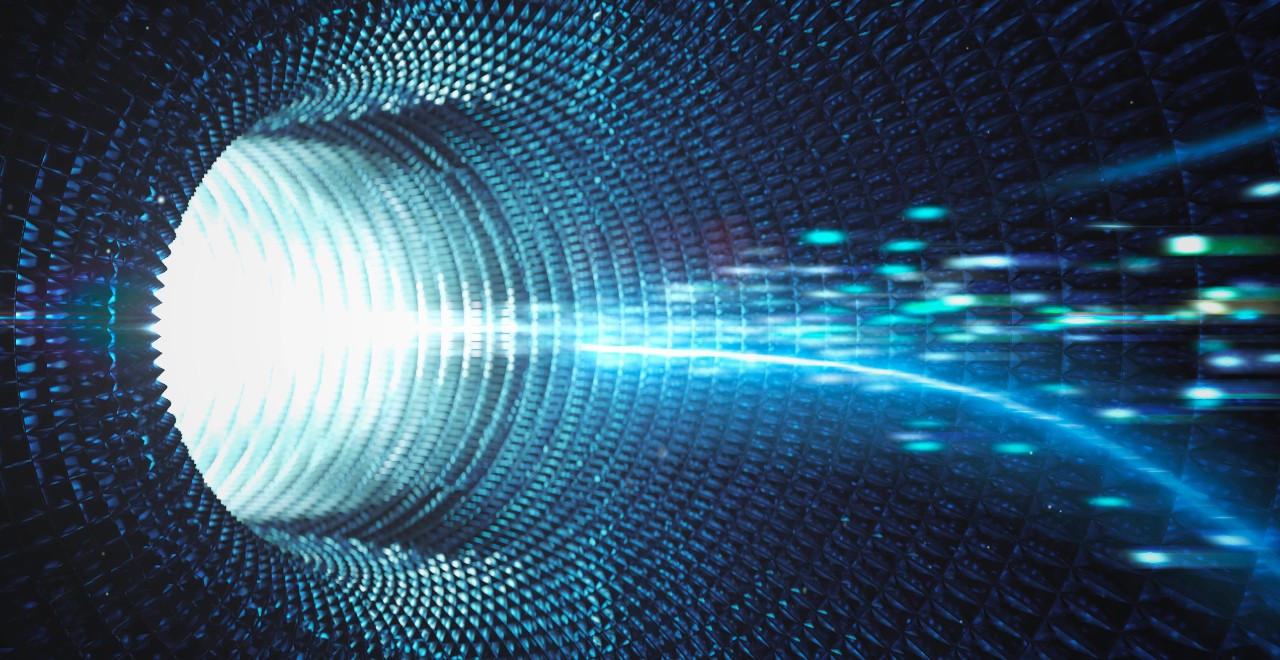 In a major breakthrough for science, a collaboration of scientists from NASA, Harvard, CalTech, AT&T, and others have achieved 'quantum teleportation' for the first time. Everyone keeps calling it a major achievement because superlatives are essential when you don't have a background in quantum mechanics. In short, it's a big deal because it could revolutionize computing, leading to a quantum internet where information moves faster than the speed of light. A future where sending those memes has never been quicker. Talk about a Quantum Leap.
Science is fun, whether it's NASA landing on an asteroid, planets aligning to make a Christmas Star, Grogu in space, or a billion other things. So, what exactly happened here? Scientists were able to transfer qubits (units of quantum information) faster than the speed of light over a distance of 27 miles.
The experiment was done using readily available equipment compatible with existing telecommunications infrastructure because the teams involved wanted to lay the groundwork for something that could feasibly work on a large scale. They want a "high-fidelity quantum Internet with practical devices," according to the paper released on the study.
Basically, quantum communication systems are exciting because they are a ton faster and much more secure than regular networks (computer code can be hacked, versus quantum communication using photons).
The breakthrough, made by researchers at Caltech, Fermilab and NASA, among others, is a step towards a practical quantum internet. https://t.co/SlWozep7sb

— VICE (@VICE) December 20, 2020
It's easy to see "teleportation" and think we just jumped into a Star Trek episode, where we can beam ourselves to Kroger to get groceries or beam home from the office to skip your commute, but we're not there (yet!). Still, this news could feasibly change the game someday for how the internet works. And, possibly, much else in our world.
One of the lead scientists told SYFY Wire the breakthrough, and the future of quantum computing could revolutionize a lot more than the internet.
"Fully distributed quantum computing includes applications include GPS, secure computation beyond anything that can be achieved now, all the way to enabling advances in designing new materials and medicine, as well basic science discoveries," he said. "It will unleash the full power of quantum computing and have a profound impact on our lives."
Without much to celebrate in 2020, it is cool to see the early steps of something that will affect our future in a big way.