NASA Astronauts Bring Baby Yoda To Outer Space on Historic SpaceX Flight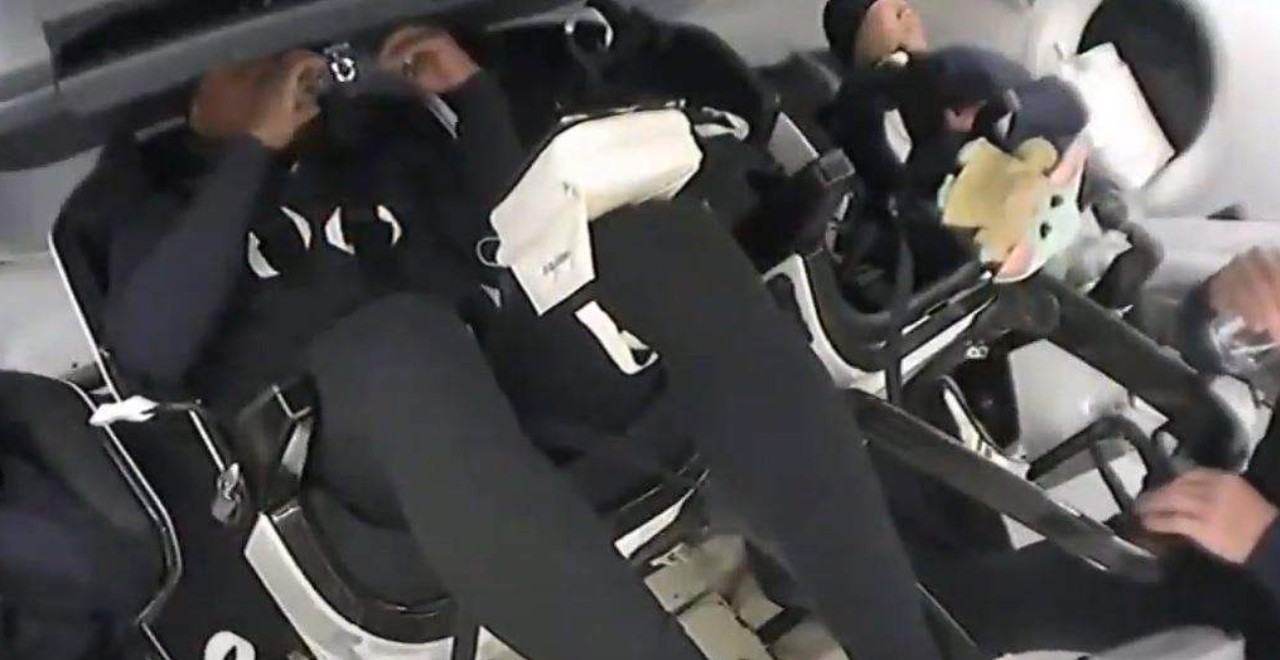 'Baby Yoda' was the breakout hit as a cultural icon from season 1 of "The Mandalorian" on Disney+ and now 'The Child' has reached new heights, literally. A Baby Yoda toy was brought on board the SpaceX flight by NASA astronauts and the little guy hitched a ride to outer space over the weekend.
We've seen Baby Yoda as a LEGO creation, and as a hit in Build-A-Bear, but this is the first time we've seen a version of him where he's seen most; inside of a spaceship. SpaceX launched four NASA astronauts on a taxi flight to the International Space Station. It's a landmark first for SpaceX and of course, so who wouldn't want to bring Baby Yoda to space to celebrate?
The Child actually was tucked along for the adventure in the Crew Dragon spaceship for an important role, the plush toy was the crew's zero-gravity indicator. Once the ship is officially 'out of this world' the toy begins to float. The NASA crew kept it under tight wraps who their "fifth" passenger was until they were en route to the ISS.
It was left as a surprise to those watching the Livestream, and one of the astronauts told SpaceX mission control "Baby Yoda says you guys can come back on board," informing mission control they could turn the cameras back on once the astronauts got situated for the journey.
'Baby Yoda' revealed as astronauts' zero-g indicator on SpaceX Crew-1 mission https://t.co/7QpnttSJg4 pic.twitter.com/Pjx6K3vcyQ

— SPACE.com (@SPACEdotcom) November 16, 2020
"We've got Baby Yoda on board trying to take a seat right now," one of the NASA people said on the live stream. You can then see the little guy floating around the Crew Dragon, and you can easily picture him in another episode of 'The Mandalorian', although this time he's jet-setting around a galaxy much closer to home.