R2-D2 Can Finally Serve You Chili Thanks to Star Wars Instant Pots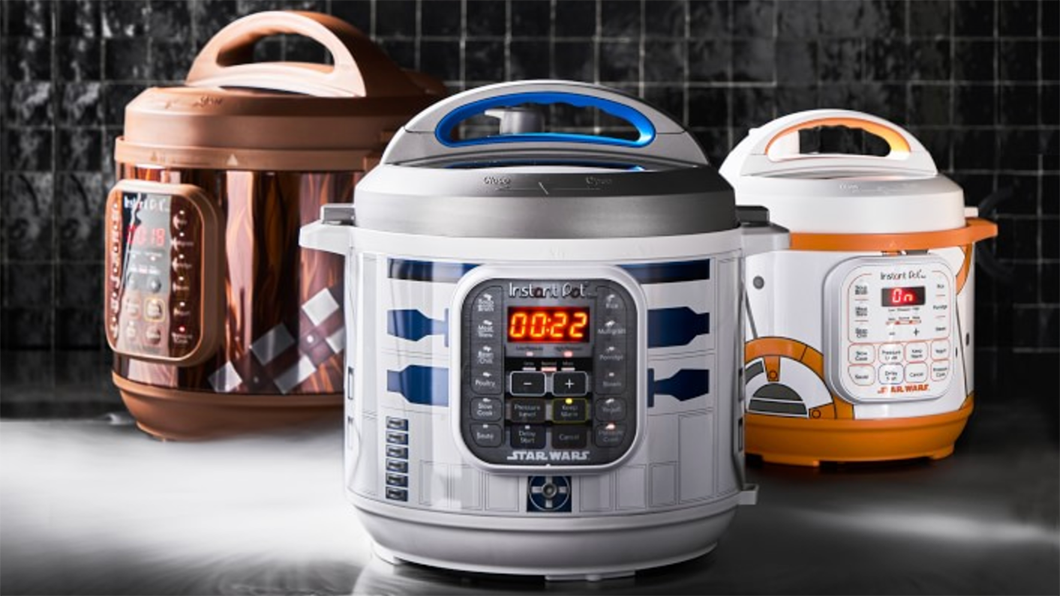 With Star Wars: Rise of Skywalker on the twin-sunned horizon, it's no surprise that companies are doing everything they can to license their own products with themes from a galaxy far, far away.
Williams Sonoma already announced a partnership with Le Creuset to bring us high-end Star Wars cookware, but they clearly aren't done yet. Now the kitchen furnishing company teaming up with Instant Pot to bring us even more Star Wars merch.
Now, don't get me wrong, I love Instant Pots. They make cooking formerly complicated meals a breeze, but I'm not so sure about these (and it's not because they're a blatant cash grab).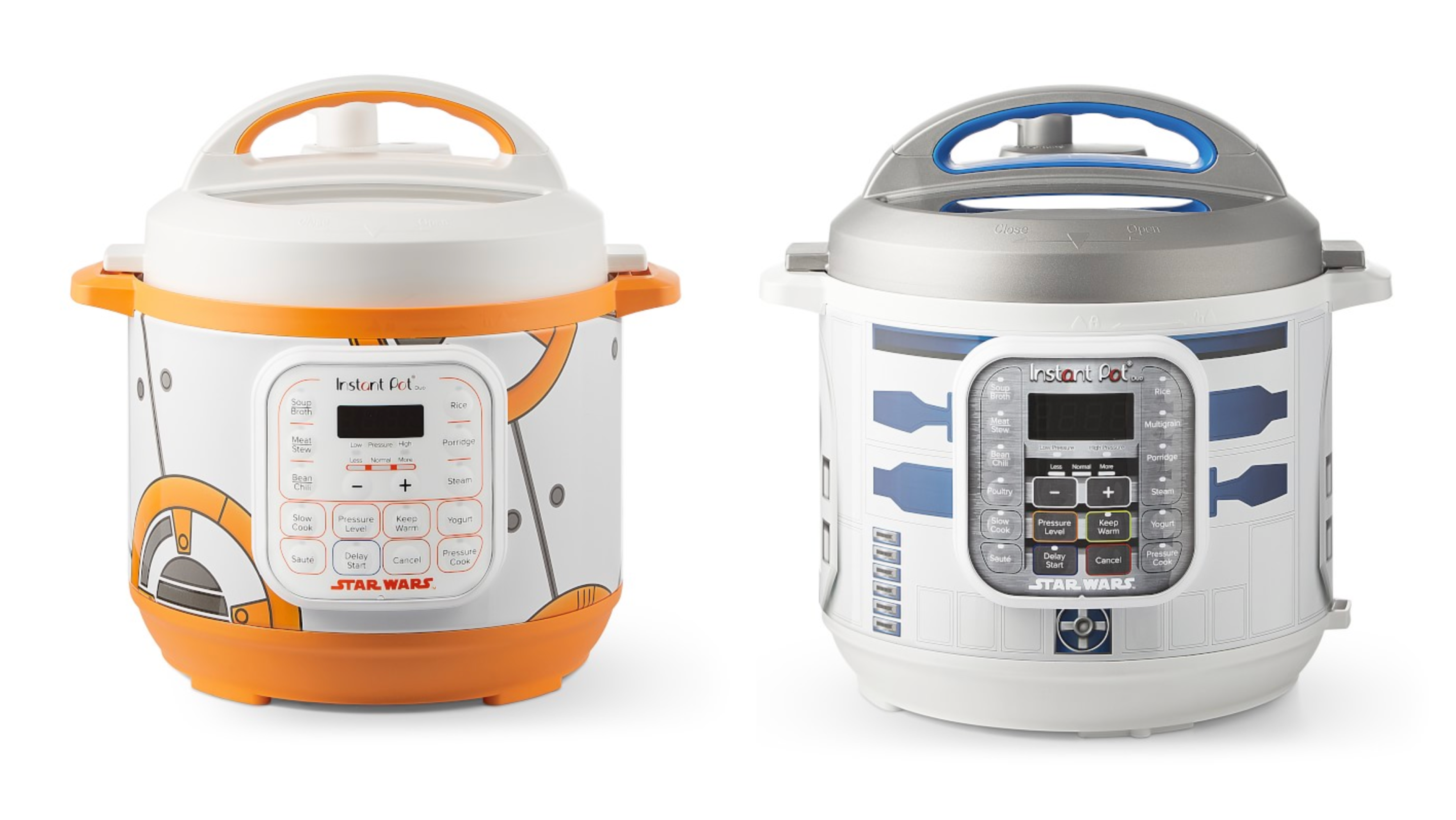 Okay, let's break these down.
I'm on board for the R2-D2 and BB-8 pots – they're droids, after all. I'm sure, in the Star Wars universe, there is a droid whose sole purpose is to make delicious soup in his weird electronic head, so these actually kind of make sense. Hell, they might even be canon.
But then we get to the others…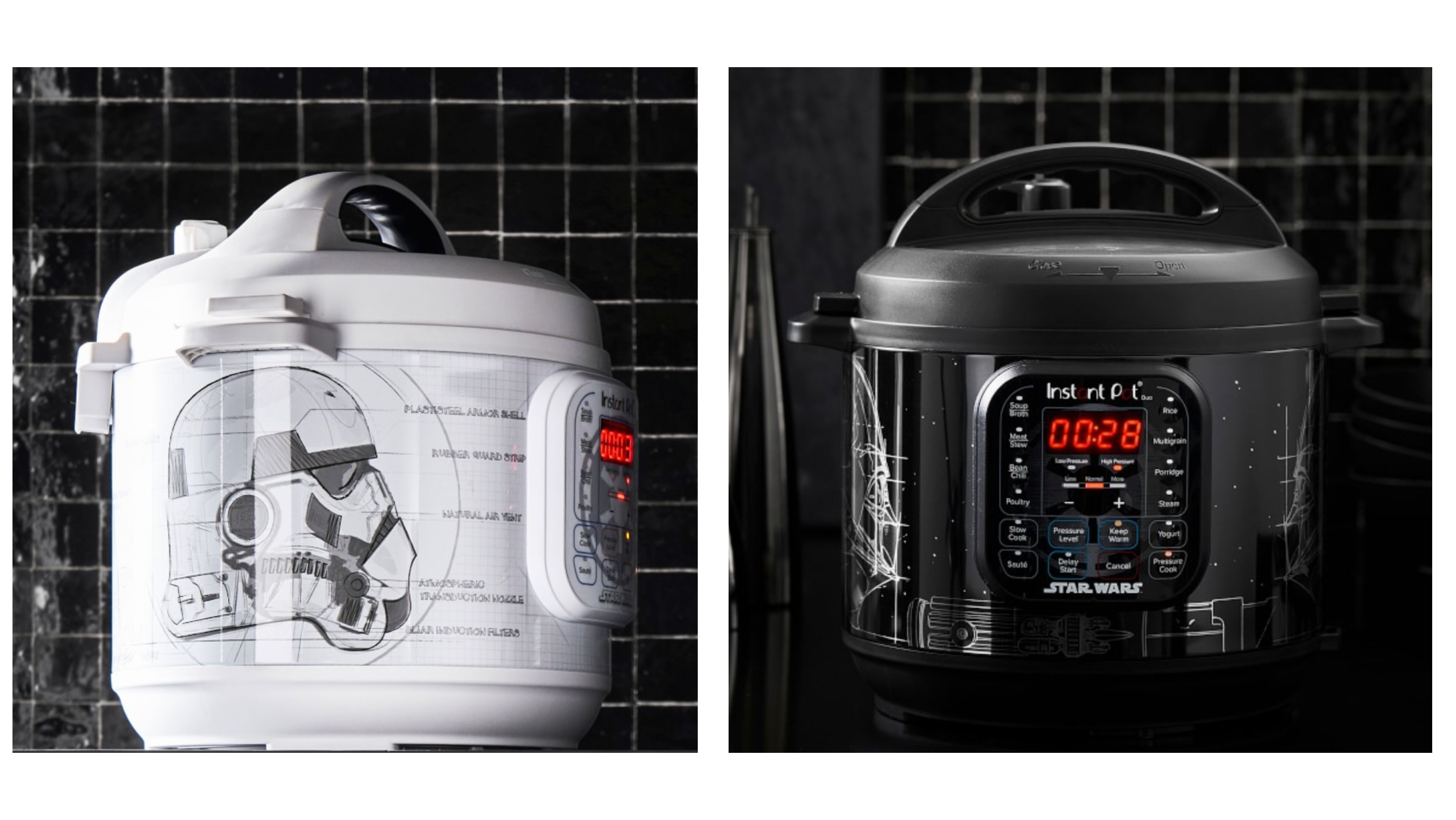 The stormtrooper and Darth Vader machines are boring and forgettable.
You're telling me they're just going to take a neutral-colored Instant Pot, slap a decal on the side, and charge me double for it? Not today, buckaroo.
I mean, the least they could have done is make the panel on the Vader pot look like the buttons and switches on the Sith Lord's actual chest piece.
(Extra points if it made the sound effect of his helmet being attached when you lock the lid).
And then we get to the Chewbacca pot.
Even if I wanted to cook something inside a beloved Star Wars character's chest, why a Wookiee? Not only am I going to unconsciously be worried about finding a hair in every single bite of my meal, but Wookies are notoriously tall and lanky—the exact opposite of the short, barrel-like Instant Pot. That's clearly more Ewok territory, you guys.
Oh well. I guess I should just be glad they aren't making us cook in a Tauntaun pot. They smell bad enough on the outside.
If you're interested in grabbing this limited edition run of Star Wars Instant Pots, they range from $79.95 to $119.95 on Williams Sonoma's website.