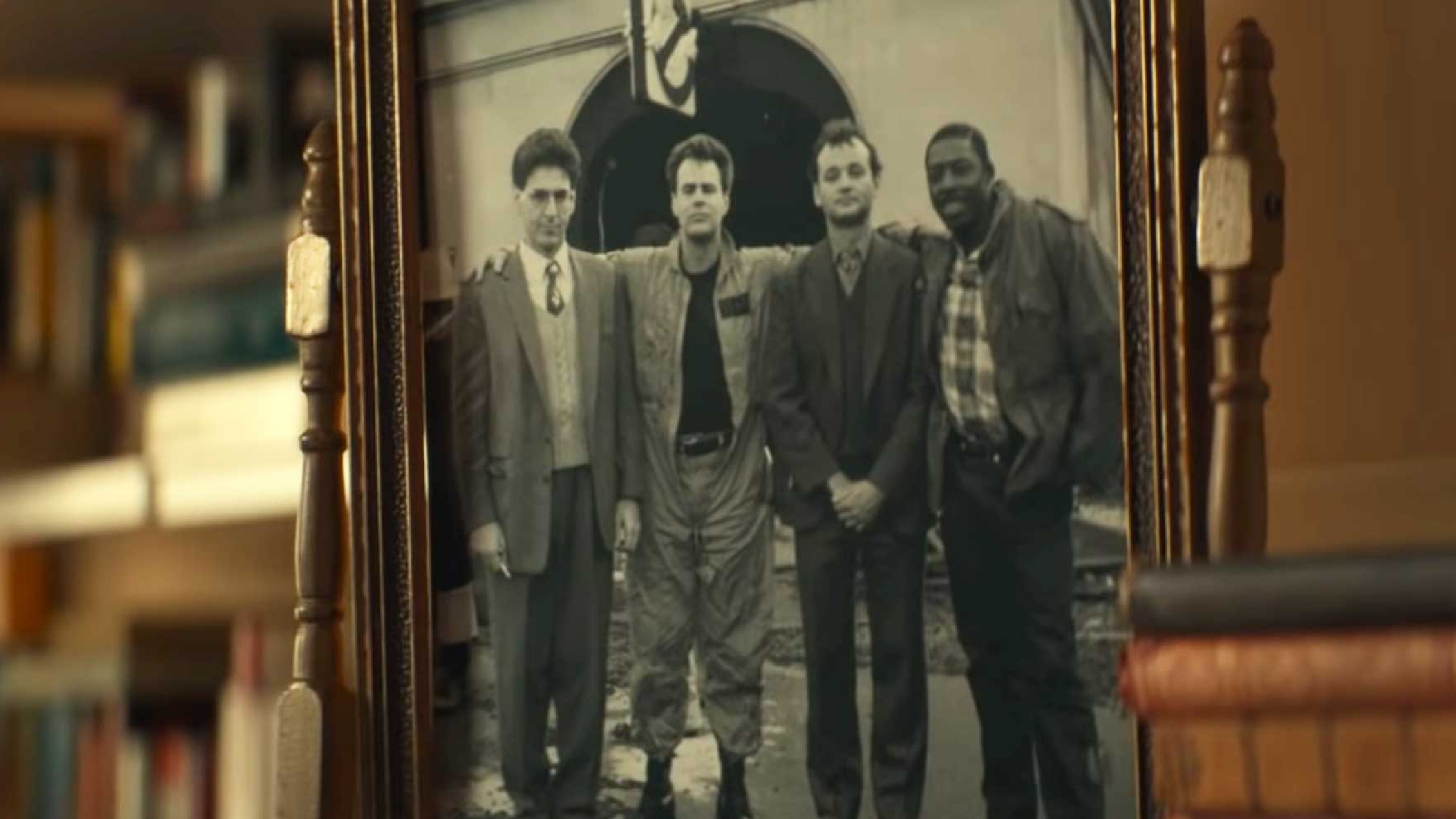 Credit: Sony
One of the biggest impediments to a new Ghostbusters movie was the death of Harold Ramis, who played the beloved Egon Spengler. Ramis was a legendary writer and director, and his passing in 2014 hit fans hard. When the long awaited Ghostbusters: Afterlife was announced, how they handled his legacy was always going to be the big question. And Ramis's daughter was thrilled with how director Jason Reitman pulled it off.
We aren't big into spoilers here, so we won't ruin anything, but the movie was always going to have to address it. Reitman decided to form the narrative around Egon's family, and have his grandkids at the center of the plot. And the way they integrate his story with the reunion of the other three original Ghostbusters has the late actor's family pleased.
Violet Ramis Stiel, the daughter of the late Harold Ramis, told The Hollywood Reporter Jason Reitman was "the only person" who could have made Ghostbusters: Afterlife.https://t.co/w062uY5rdf

— Top 10 Films 🎬 (@top10films) November 25, 2021
Violet Ramis Stiel told The Hollywood Reporter Reitman pulled it off. She said Reitman, son of the director of the originals, obviously,  may have been the only person who could've done it too.
"He was so careful to get it right, to really honor the early films and everyone who was in them, but also to make something for now and the future," she said. "Maybe he is the only person who could do that, he is the physical bridge."
Ghostbusters: Afterlife was a box office hit and the stars of the original said it's the first film to recapture the spirit of the early days. And the way they handle Egon and his legacy was especially emotional to Violet.
"Ultimately, it leaves us with that feeling: The people we love are always with us," she said. "They don't go away."