NFL Team Fills Stadium With Cutouts of Young Fan Who Lost Battle With Cancer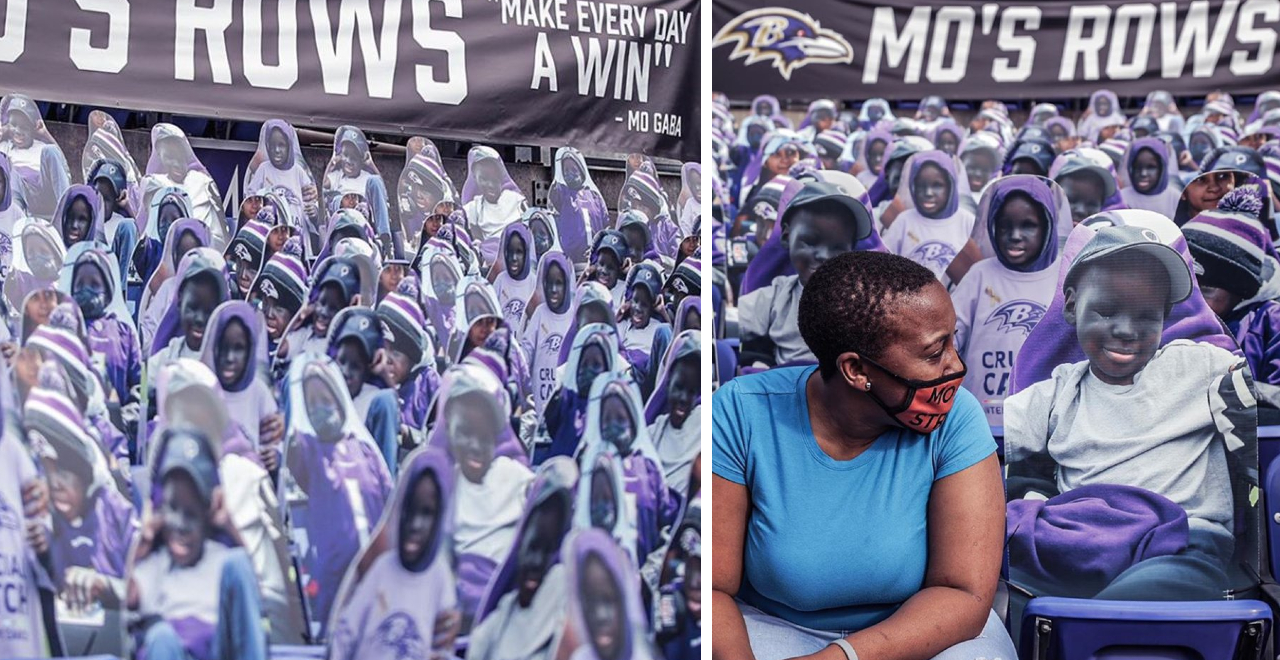 Professional sports teams have been letting fans purchase cardboard cutouts to fill stadiums. Strangely, seeing cardboard fans in seats has helped make broadcasts a little less weird.
The Baltimore Ravens took this idea and ran with it. They filled their stadium with hundreds of cardboard cutouts of one teenage superfan who recently lost his battle with cancer.
For Mo. 💜 pic.twitter.com/7G1zH4qj2n

— Baltimore Ravens (@Ravens) September 11, 2020
While some NFL stadiums are allowing small amounts of fans in-person, and some broadcasts are using virtual fans. Others are following the lead of Major League Baseball and filling their empty stadiums with cardboard cutouts. For the Ravens season-opener against Cleveland (total domination by Lamar Jackson and Co., as they routed the hapless Browns), they wanted to do something special.
So, they filled a section with 575 cutouts of Mo Gaba, a superfan who lost his battle with cancer over the summer. They also included one cutout of his mom, who helped him during his fight.
"It's just hard to believe that my son left behind a legacy and just him being himself," his mom said in tribute video the Ravens produced. "He did nothing out of the ordinary and what he did in 14 years of his life, I can't help but be proud of him."
Mo was more than a regular superfan, the team also rewarded the youngster for his dedication when they had him announce a draft pick in the 2019 NFL draft for the Ravens. Mo, who was born blind, made NFL history by being the first person to read an NFL draft pick written in braille.
Warning, this tribute video from the team will make you cry.
In a statement, the Ravens said the section is dubbed "Mo's Rows" and will stay in place until fans are allowed back at games. Once they return, the team will find another way to represent the young fan.
Mo's Rows "serves as a tribute to the young fan who, with his positive outlook and zest for life, captured the hearts of countless Baltimoreans," the team said in a statement.
The team also honored him with a special "Mo" in one endzone.