A Cardboard Cutout Version of You Can Attend MLB Games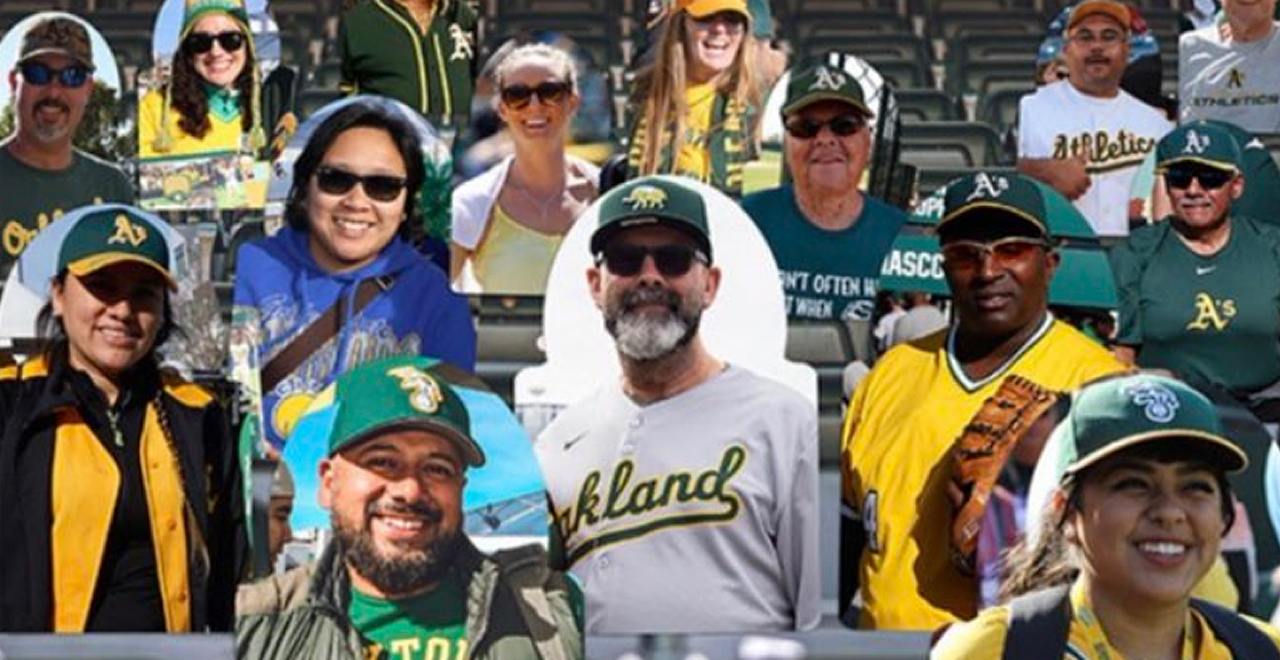 As the major professional sports start their "training camps" in preparation for a return to action later this month, there's one thing missing; fans. So far, there has been no official word on fans returning to the stands. The NBA will be playing in front of no one when they resume play at DisneyWorld, and the NFL is still entertaining the idea of limited capacity games versus virtual fans, but when it comes to baseball, plenty is up in the air.
Two teams, though, have made it clear that fans can be in the stands if they're willing to pony up the $. And, also, if they are willing to accept being there in proxy, via a cardboard cutout of their likeness.
Like many teams, A's offering fans to put a cutout in their seat for $89.

Upgrade it to $129 into a foul ball section and if the ball hits that fan, that fan will be sent that ball! pic.twitter.com/F63PuwPGDb

— Darren Rovell (@darrenrovell) June 30, 2020
That's right, the Oakland A's and San Francisco Giants are offering fans the chance to have their lifeless representation at home games this season. Which, honestly, sounds pretty cool. The cost to have your cardboard cutout attached to a seat range from $49 to $129. For the most expensive option, there is an added bonus.
If a foul ball hits your face (well, your cardboard face), the team will mail it to you. You can end up with a foul ball without even having to be there. You won't go viral because you hilariously drop it, and you won't have to wrestle some drunkard for it. Not a bad deal.
Oakland A's are selling their fans cardboard cutouts of themselves to be placed around the stadium and if a foul ball hits it during a game they will send you the baseball in the mail pic.twitter.com/k3lZyqtRFj

— Bush Leaguer (@BushLeague101) June 30, 2020
For fans, it's a cool way to feel connected to your favorite team during this absolutely insane part of human history. Fans will get to collect their cardboard likeness at the end of the season. The money raised from the cutout sales will be going to local charities.
And, if you aren't going to fill your stands with stuffed animals, this really does seem like the next best option.