Robert Downey Jr and Don Cheadle Honor Chadwick Boseman on MTV's GOAT Awards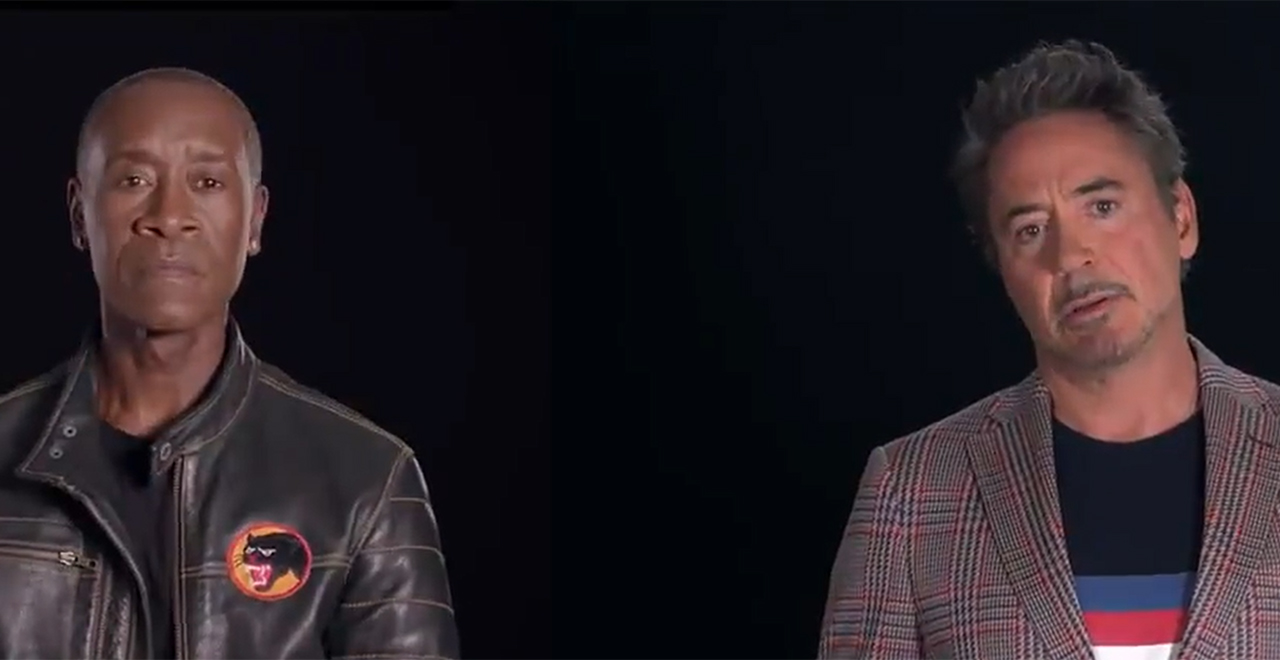 The past few months have seen plenty of tributes to Chadwick Boseman, the gifted actor who passed at 43 years old after a private four-year battle with colon cancer.
Former colleagues across the MCU and other films praised his personality and work ethic in the immediate aftermath of his passing, and last week more remembrances rolled out on what would have been Boseman's 44th birthday. Marvel updated their opening credits to honor Boseman, and critics are talking about a potential posthumous Oscar for his final performance in Ma Rainey's Black Bottom.
On Sunday night, we got another tribute to the beloved star. MTV held the MTV Movie & TV Awards: The Greatest of All Time, and Boseman's former co-stars Robert Downey Jr. and Don Cheadle announced the King of Wakanda as Hero for the Ages.
.@RobertDowneyJr and @DonCheadle paid tribute to the late Chadwick Boseman ahead of his Hero for the Ages honor at the #MTVAwards: Greatest of All Time. ❤️ pic.twitter.com/EmE5FcPXUM

— MTV (@MTV) December 7, 2020
RDJ and Cheadle praised their former MCU mate for his work on and off the screen.
"The second you first saw him on screen or had the opportunity to meet him in person, his energy and intensity was undeniable. There was something different and special about Chadwick Boseman," Downey Jr. said.
"Chadwick will be forever known as the Black Panther, but he also painted incredibly powerful portrayals of iconic and influential real men who changed the world," Cheadle continued, mentioned Boseman's non-MCU work. "Thurgood Marshall, James Brown, Jackie Robinson, he brought humanity and truth to the portrayal of people who felt larger than life, and he did it in a way that honored their memories."
The two actors worked with Boseman on three movies and joined the ongoing chorus of those who admired and respected the Black Panther star.
Cheadle wrapped up the tribute.
"We are both so proud to be part of this award recognizing him. The greatest of all time, our hero for the ages: Chadwick Boseman."