YouTuber Creates Real-Life Lightsaber With Retractable Blade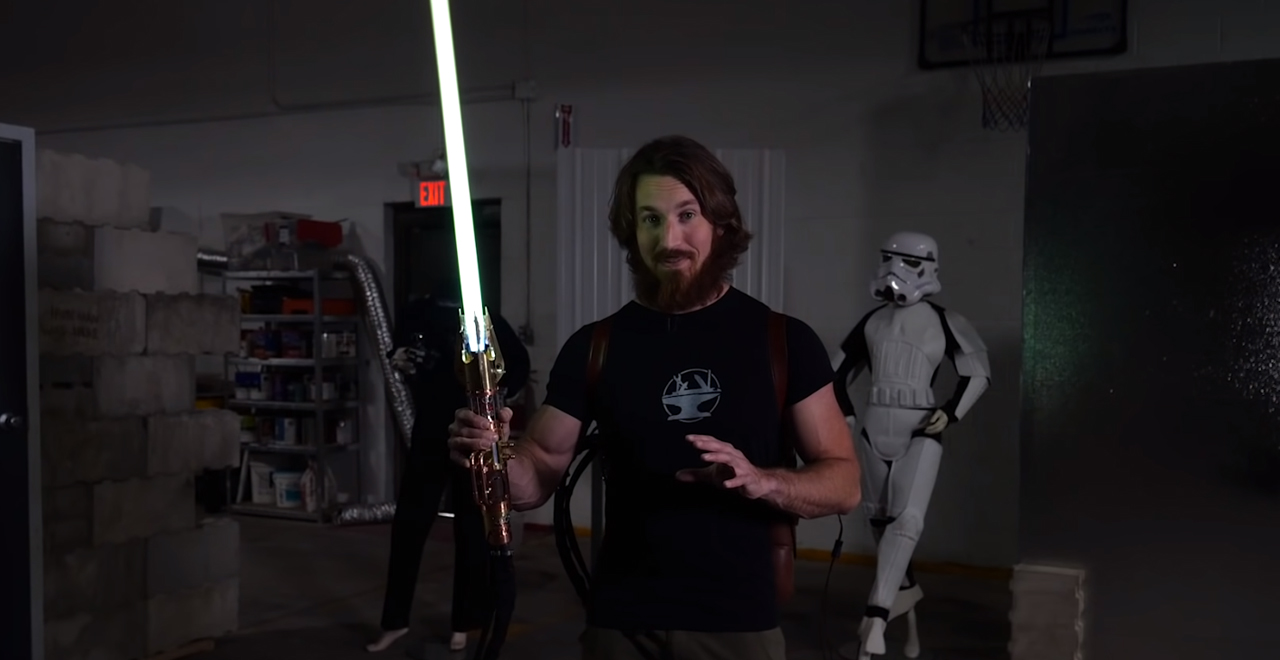 When you're a little kid, nothing is better than dressing up and playing pretend. Whether it's cops and robbers, superheroes and supervillains, GI. Joe and Cobra, Care Bears and No Heart, it's a ton of fun to pretend you and your friends are good guys and bad guys engaged in battle.
When I was little, it was all about Star Wars. My best friend and I would reenact scenes from the original trilogy, doing our best to put together our best cosplay (before it was called cosplay) to convincingly portray Luke and Han and Darth and the Emperor.
Nowadays, plenty of adults do the same thing (NO JUDGMENT), and thanks to one intrepid YouTuber, it just got a lot easier to pretend to be a Jedi.
James Hobson has been trying to make a "real" lightsaber and it seems he's finally pulled it off. James runs the YouTube channel "The Hacksmith," where 10 million subscribers watch his impressive videos. His latest features the creation of a retractable, plasma-based lightsaber. And it's insane.
In the video, he explains his methodology, including how he's able to change the color of the beam, and the end result is very convincing, save for the custom-built backpack that powers the weapon. Over 2 million people have viewed the video on YouTube!
It's safe to say that after this impressive display, The Hacksmith has the high ground.