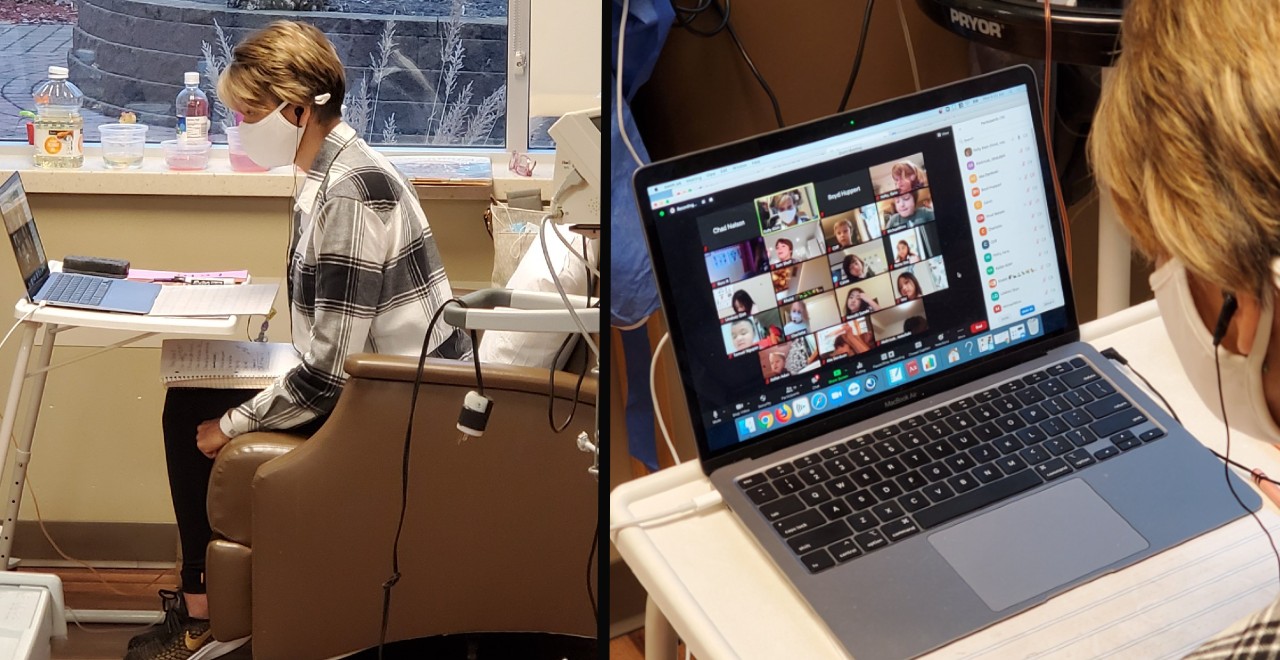 Credit: Facebook/M Health Fairview
Teachers are incredible. If you didn't think that before, you DEFINITELY think that now after seeing what they've had to endure to teach kids during a global pandemic. From inventive remote learning techniques to handling the flux education patterns and plans, teachers are redefining going above and beyond for our kids. And one, in particular, has set the bar at an even higher level. Kelly Klein, a kindergarten teacher from Minnesota, has continued to teach remote kindergarten DURING her chemo treatments for a second bout with ovarian cancer.
After she was diagnosed with ovarian cancer for a second time, Klein made the decision to teach for as long she could. She told Good Morning America teaching is her passion, as her three-plus decades in the game can attest.
"I'm going to make the most of my time," she said. "I don't take anything for granted." So she made her treatment facility, a room at a local health care center, her virtual classroom and teaches 5-and-6-year-olds while getting chemo treatments. She literally brings her laptop and all of her supplies and gets to work.
"When you're at chemo and you're around a lot of sick people, it's kind of a depressing place to be. For me, to be around 5-year-olds during that time, it's like a slice of normalcy in an abnormal environment."
Her principal said the teacher is beloved by students and colleagues alike, and that she did not want to take a leave after her latest diagnosis. Klein said she gets energy from the kids, and that they help her through the five-hour treatments since she's not allowed to have any visitors with her during that time.
She's been described as the type of teacher that students remember long after they've moved on, and it is not hard to see why. Just legendary, to battle cancer a second time WHILE having the energy to be there for students, which is not easy even when you're healthy.
Truly next level stuff, and a testament to the profession.